Browsing articles in "The Blog"
A couple months ago, I devised a moderate cleanse meant to reset your eating habits and remind you how good you can feel when you eat clean, simple, real food. At the time one of my readers asked how they could incorporate nutritional yeast into the program. Say what? That was the first I'd heard of such a thing but I'm so grateful she brought it to my attention. Nutritional yeast is a complete protein and an excellent source of  B-complex vitamins, including B-12. It's naturally low-fat and low-sodium. Best of all, this "Hippie Dust" gives recipes a creamy, nutty and cheesy flavor without sugar, dairy, or gluten. Vegans and the gluten-intolerant rejoice! So if you don't know, now ya know.
Knowing how good this stuff is for you, I wanted to come up with a recipe that would be so good it would convince you that something with a name like 'nutritional yeast' is actually delicious. Thus, Eggplant and Bulgur Lasagna w/ Nutritional Yeast "Gratin" was born. Okay, so it's not really lasagna, nor is it topped with a true gratin, but it is a layered, warm, hearty meal with a tasty cheesy topping. Onto the recipe!
For starters, my HOMEMADE TOMATO SAUCE (which can be used in many things):
What You'll Need:
1 tbs extra virgin olive oil
1 medium onion, chopped
4 garlic cloves, minced
1/2 cup dry white wine
4 large fresh tomatoes, diced (skin on)
1 tbs tomato paste
Salt and freshly ground pepper
1/2 tsp cane sugar (optional)*
1/4 tsp cinnamon
1/2 tsp paprika
1/4 tsp allspice
1/4 cup flat leaf parsley, finely chopped
How to Make It:
 Heat olive oil in a large saucepan over medium heat. Add your chopped onion (with a pinch of salt) and sauté until tender. Add the garlic and sauté another few minutes until fragrant. Pour in your dry white wine (it should bubble and hiss) and deglaze the bottom of the pan. 

Add tomatoes, tomato paste, sugar and spices. Bring to a boil, then reduce to simmer for 10-15 min. At the end add your parsley and turn off the heat. (You could also add fresh basil and/or oregano here if you're a fan).
Now that you have that step out of the way, here's what you'll need for the rest of the "lasagna" fixings…
ROASTED EGGPLANT:
What You'll Need:
1 large eggplant
2 tsp salt
1 tbs olive oil
How to Make It:
Preheat your oven to 450°F.
Cut your eggplant lengthwise into six 1/4″ slices.
Generously salt both sides of each piece and set aside for 10-15 min. This will help remove excess moisture and any bitterness.
Rinse eggplant and pat dry.
Using a nonstick baking sheet, distribute your eggplant in a single layer. Lightly salt and oil the pieces on both sides.
Bake for 1o min, remove and set aside.
MAKING BULGUR:
What You'll Need:
1 cup bulgur
2 cups water
How to Make It:
Bring 1 cup of bulgur and 2 cups of water to a boil, then reduce to a simmer and cook for 10-15 min.

Remove from heat and set aside.
ASSEMBLING THE WHOLE SHEBANG: 
In a large (9″ x 13″) baking dish, start with a thin layer of tomato sauce. Then add half of your cooked bulgur. Top the bulgur with three slices of roasted eggplant.
Repeat, ending with whatever is left of your tomato sauce.
Finish with la pièce de résistance, the "Gratin" topping:
What You'll Need:
1/2 cup Nutritional Yeast
1/2 cup whole wheat breadcrumbs
Salt and pepper, to taste
1/2 tsp paprika
How to Make It:
Mix nutritional yeast and breadcrumbs in a bowl with salt and pepper to taste. 

Sprinkle evenly over the top of your lasagna.
Dust the "gratin" with paprika for a bright finishing touch.
Cover the pan with tin foil and place in your oven (pre-heated to 350°F this time) for 30 min. Uncover and cook an additional 10 min. Let cool for at least 10 min before serving.
Top each serving with 2 tbs of fresh, chopped parsley for an added hit of flavor. This will keep in your fridge for up to a week and can also be frozen for up to a month. Enjoy!
*One of my brilliant fellow yogis who shares my passion for finding healthy alternatives to traditional meals suggested the following: "instead of cane sugar just add a whole carrot then remove it when you are done. It add sweetness to the sauce and cuts the acidity of the tomatoes just like sugar."
Like a mountain, it's important to have a firm base, and prominent peak.  Let's start of with the base and explore weight placement in our feet.  Take notice of the three weight-bearing parts of your feet; your heel, the ball of the foot at your big toe, and the ball of the foot at your pinky toe. Once you've acknowledged these parts, lift your toes for an upward stretch and plant them, then raise you heels.  With each raise, front and back, you should feel the front and back of your calves activate.
Then, make your feet firm, flat and forward.  Your feet may be touching, but you can also keep them separated if you choose, hip distance apart.  Check to see if your hips are aligned with your legs, which should be aligned with your feet, and then let your tailbone drop.  This will extend your lower back, which will in turn, lift your chest.  Remember that the formation of mountains are caused by lateral movement, so bring your shoulders back and center them between the front and back of your body.  This should free your upper back a bit, allowing the head and neck to feel buoyant.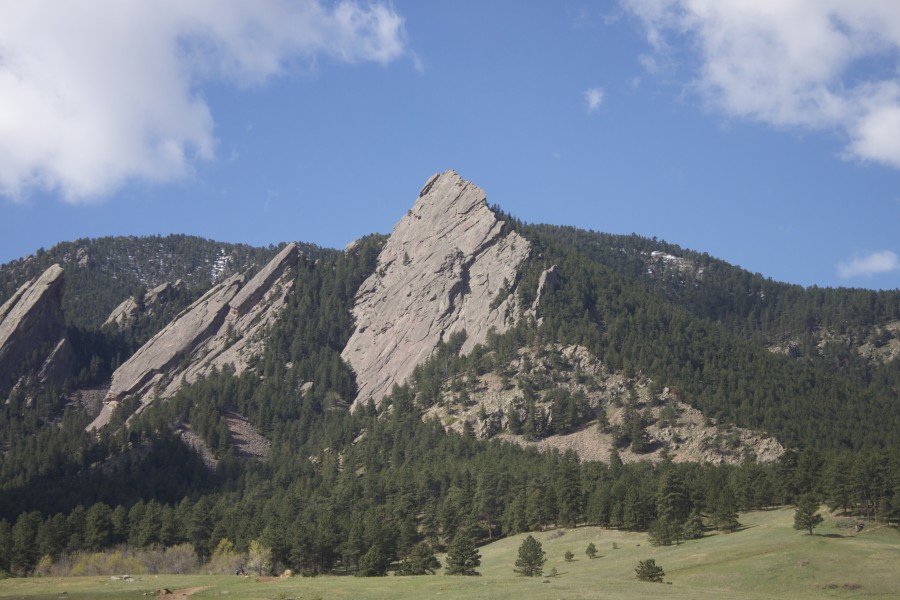 Mountains are recognized for more than just their height.  You're not just going to resemble a mountain by being vertical.  Feel the slow expansion and movement inside of you and take note of the symmetry in your body, yet acknowledge each individual physical plane; your left, your right, your front and back…In doing so,you can move slowly by rocking back and forth. Think of how even though mountains are solid structures, they too move, over time, in very subtle ways.
Now find your stillness.  You could to concentrate on your dhristi and gaze forward.  In On the Road one of Jack Kerouac's characters named Japhy often meditated on mountains and thought that, to him, " a mountain is a buddha. think of the patience, hundreds of thousands of years just sittin there bein perfectly perfectly silent and like praying for all living creatures in that silence and just waitin for us to stop all our frettin and foolin."
My job keeps me on my feet for long periods of time.  Sometimes there's downtime during my shifts, but because I must be ready to step into action, I'm not always allowed to sit down for it.  Practicing mountain pose throughout these lulls not only helps the time pass, but makes me more aware of my own posture and stance.  So take advantage of situations like that too.  Idle time can always be transformed into positive periods of meditation.  You can make a resting pose out of periodic standing.
Speaking of peaks, here's a moving and humbling video of time-lapse shots capturing the ethereal, yet rugged surroundings of the Matterhorn peak in Switzerland.  Feel free to watch, standing up, in Tadasana.
Admittedly, a lot of the recipes I put on my blog are not the most simple of sorts. They have a lot of ingredients and if you don't already love to cook, the multitude of steps might scare you off before you even try. This recipe for Baked Apple Chips with Cinnamon is truly E-A-S-Y. It's just two simple ingredients and requires nothing more than a knife, oven and cookie sheet. If you have a mandoline (not to be confused with the mandolin), it'll make your life even easier!
Having recently started my Sports Nutrition and Performance degree, you know I have to drop some nutrition knowledge on my readers. To start with, apples–a superfood–are rich in a phytochemical called quercetin. Quercetin is a proven cancer preventative. Be sure to leave the skin on because the highest concentration of this good stuff is found right up under and within the skin. Apples are also a great source of dietary fiber and boron, a mineral that may reduce the risk of developing osteoarthritis and help decrease joint pain, swelling and stiffness.
Believe it or not, the real nutritional rock star of this combo might just be the cinnamon. If apples are a superfood, cinnamon is definitely a super-spice. First off, it has anti-inflammatory and anti-clotting properties. Little know fact, cinnamon helps fight against bacteria that can lead to yeast infections and ulcers. Cinnamon has also been found to lower bad cholesterol (LDL) and may be effective  against diabetes because it helps control glucose levels in the blood. Finally, cinnamon is a powerful antioxidant and interacts with proteins that regulate growth-promoting signals, thereby suppressing the growth of tumor cells. In a nutshell, it's one hell of a natural remedy for a lot of degenerative diseases we all want to avoid.
What You'll Need:
3 small or 2 large apples, cored and thinly sliced (I like Honey Crisps, sweet and tangy!)
Cinnamon to taste
How to Make Them:
Preheat oven to 250 °F
Use a mandolin to slice your apples 1/8″ thick (or do it the good old fashioned way with a knife)
Using a nonstick cookie sheet (or lining a regular cookie sheet with parchment paper), lay out your apple slices
Sprinkle with cinnamon
Bake at 250 °F for 1 1/2 to 2 hours (depending on the oven). After 45 min to an hour, flip them so they'll bake evenly. Be sure to check on them after 45 min and every 15 min after that because you don't want to burn them
Once they're slightly crispy to the touch (but not burnt and brittle) remove them from the oven and allow to cool
The best part about this recipe?  It'll make your kitchen smell like warm apple pie…mmmm.
A couple of weeks ago, I wrote about my Jerk Chicken Sunday Spread. Well with NFL playoff season in full swing–GO PATS!–I decided y'all might enjoy another modified comfort food recipe, and one that will keep your guests happy and healthy. This Sunday Spread is tailgate-inspired with its sandwich, slaw and chip combo. The recipes are nutrient-dense and tasty as can be…leaving a little wiggle room for some of my signature perfect Manhattans (*insert devilish grin here*).
For starters, homemade BBQ sauce is the way to go. Not only do you know exactly what you're eating and avoid a lot of preservatives, but you also get to control the acidity, sweetness and spice levels. At 32 g of lean protein per serving, the chicken in these sammys gives you a good dose of your recommended dietary allowance (RDA) of protein–which for adult women is 46 g and adult men 56 g. Cruciferous vegetables like the broccoli and kale used in these side dishes are packed with disease-fighting nutrients, including several carotenoids, vitamins C, E, and K, folate, and dietary fiber.
Get to cookin' and enjoy this football-friendly Sunday spread, guilt-free!
SLOW-COOKER BBQ PULLED CHICKEN
What You'll Need:
2 lbs chicken (about 4 chicken breasts or 5 chicken thighs)

1 white onion, diced
4 cloves garlic, minced
3/4 cup all-natural ketchup
1/4 cup sun-dried tomato paste
1/4 cup apple cider vinegar
2 tbs chili powder
1 tbs brown sugar
1 tbs Worcestershire sauce
1 tsp dry mustard
1 tsp smoked paprika
1 tsp cumin
1/4 tsp allspice
1/4 tsp cinnamon
6 whole wheat sandwich rolls
How to Make It:
 Grab a mix bowl and combine the garlic, ketchup, tomato paste, vinegar, brown sugar, Worcestershire sauce, mustard, paprika, cumin, allspice and cinnamon. Give it a good whisk until smooth and well blended.

Add your chicken breasts or thighs in a single layer at the bottom of your slow cooker. Sprinkle the diced onions evenly overtop. Pour your BBQ sauce mixture on top, cover and set heat to low. Let cook for 4-5 hours like this.
Remove chicken from slow cooker. The chicken should be pretty much cooked-through, but now it's time to shred. Using two forks, gently pull apart the chicken into stringy pieces and/or small chunks. Once you've shredded the lot, add it back to the sauce in your slow cooker and cook another 1-2 hours.
ASIAN BROCCOLI SLAW
What You'll Need:
1 package pre-shredded broccoli slaw mix (your could use the cole slaw mix here as a substitute of shred your own cabbage and carrots)
2 tbs green onions, sliced thin
2 tbs fresh cilantro, minced
For the dressing:
2 tbs sesame oil

2 tbs low sodium soy sauce
2 tbs honey
1 tbs rice vinegar
1 tbs lemon juice
1 tbs fresh ginger, grated
How to Make It:
 Whisk all dressing ingredients together in a large mixing bowl. Add slaw mix, green onions and cilantro. Toss together until well-coated and combined. Cover and refrigerate for at least 1 hour before serving.
BBQ-INSPIRED KALE CHIPS
What You'll Need:
 1 head kale (whatever variety you like best)

3 tbs olive oil
1 tsp dry mustard
1 tsp chili powder
1/2 tsp smoked paprika
1/2 tsp cumin
1/2 tsp allspice
salt and pepper, to taste
How to Make Them:
Pre-heat over to 300°F. Wash, stem and cut kale into bite size pieces.

Toss kale and olive oil together in a large mixing bowl. Sprinkle spices as evenly as possible over the kale then mix thoroughly with your hands, massaging the kale, for 1-2 min. 

Place wire cooling racks on two cookie sheets. Spread coated kale leaves over both wire racks. (Note: the wire cooling racks allow heat to crisp the kale from top and bottom. Without this added elevation your chips will be soggy and oily.) Bake for 20-30 min depending on the oven. Keep an eye on them for the last 10 min or so to ensure they don't burn.
Remove from oven, flake them into a bowl and enjoy!
Life has recently lobbed a few lemons my way—a handful of issues in my new apt, boy trouble just when things were going so well, and a lovely bout of pink eye. Despite the dents in my otherwise very fortunate life, I've managed to respond with a good deal of resiliency–okay there was one sniffle-fest, but I fully attribute to exhaustion. You may think I've been drinking the Kool-Aid when I say this but I genuinely attribute my rapid bounce-back rate to my yoga practice.
No, I'm not in the camp that believes yoga is a panacea and that no matter how difficult life gets one can peacefully levitate in lotus position above it all. Let's be real. Honestly? I feel rather shitty right now. Moving is stressful, heartache seriously hurts, and eye infections–well, goes without saying, they aren't much fun. Yoga has taught me to acknowledge and embrace the highs as well as the lows in life. By cultivating self-awareness I've learned to welcome all feelings (shitty included), treat myself with kindness and compassion (especially when times get tough), and then Let It Go.
Yoga comes from the root 'yog', which translated means to unite, merge or bring together. The ultimate goal of yoga (and several Eastern religions)—Samadhi—is all about emancipation from duality. Right versus wrong. Good versus evil. Happy versus sad. The list goes on. Yoga's role is to bring these oppositions together, thereby 'releasing' you from your suffering. Truth be told though, I think it would be pretty boring if we didn't get to experience the rise and fall of life's mercurial waves.
The way I see it, yoga's ultimate function is to restore balance to your life when events or emotions throw you off course. If your head and heart or mind and body fall out of sync, yoga can help repair those disconnections and make you feel whole again.
In life, we  often find that we've reached these incredible climaxes–a new love interest, amazing job opportunity, or an epic adventure. Unfortunately, there is almost always a flip side. When you're floating on cloud nine, it's all too easy to fall mercilessly.  So what then, when you've hit rock bottom? The only way up is to get your feet beneath you, root down, and rise until your sense of balance is restored. Contentment is found in that middle ground where reality meets fantasy, where the pragmatist and the dreamer meld. Think about when you're at the beginning of your practice, standing grounded in tadasana (mountain pose), fingertips reaching up to the sky and you pull your hands down into prayer in front of your heart. You're channeling those dual energies, root and rise, into one centered state of ease and serenity.
The challenge is to root without grasping, to rise without lifting off. But when you do find that balance, that sense of letting go, then you begin to see that the world around you is balanced too. That even on your  toughest days it is possible to see a cheery yellow iris in bloom (in January in DC no less!) and soften with a smile, or to thaw a frost-bitten heart by enjoying the simple pleasure of a yummy latte from your new local coffee spot.
Ah yes, everything will be okay.
I don't know about you, but after what feels like 3 weeks of gluttony and (wonderful) indulgence, my body is beginning to rebel. Feed me veggies! It says with a pleading pout. Alas, another healthy recipe here to the rescue! Inspired by Martha Rose Shuman's New York Times frittata recipe, I decided this was the perfect way to ease back into healthy eating. This is definitely guilt-free comfort food and a great way to get back on track without having to sacrifice on flavor and satisfaction. It makes for an easy supper or delicious brunch. Best of all, it's packed with protein, nutrient-rich veggies, and fresh antioxidant-rich herbs–basil and parsley.
What You'll Need:
2 tbs olive oil

2 shallots, minced
1/2 yellow onion, diced
2 large cloves garlic, minced
1 cup of mushrooms, sliced (any variety you like)
1 cup of zucchini, diced
20 grape tomatoes, halved and seeded
10 eggs
1/4 cup fresh basil, shredded
1/4 cup flat-leaf parsley, minced
Salt & pepper to taste
6 slices prosciutto (look for a low-sodium variety)
How to Make It:
 Heat 1 tbs olive oil in a large nonstick and oven-safe frying pan over medium heat. Add shallots and onions, cooking 5-7 minutes or until tender. Add a small pinch of salt and your minced garlic. Stir another minute or so. 

Add zucchini, mushrooms and tomatoes (with another small pinch of salt). Sauté another 5-7 min, or until zucchini and mushrooms are tender and tomatoes are soft. Remove from heat and set veggies aside in a bowl. Rinse and dry pan.
Whisk your eggs with a couple tbs of water in a bowl. Add salt and pepper to taste, 1/2 the parsley and basil, and veggie mix.
Heat 1 tbs olive oil in the same pan used before. Test to see if it's ready by dropping a touch of egg in the pan–if it sizzles and cooks on the spot, you're good to go. Add your egg mixture and give the pan a few swirls to distribute the veggies evenly. For the first 3-4 min, tilt the pan slightly while lifting the edges of the frittata with a spatula in your other hand a few times. This lets the egg run underneath and form a good firm base.
Reduce heat to low and cover. Let cook for 10 min like this. Periodically, remove the cover to loosen the frittata with a spatula, preventing the bottom from burning.
Remove the cover and fan 6 slices of prosciutto around the top of your  frittata. Finish it under the broiler for 3 min, keeping an eye on it so it doesn't burn.
Remove from oven and let sit for 5-10 min. Garnish with the remaining basil and parsley. And if you aren't lactose-intolerant (like me) this would be amazing with your favorite shredded cheese on top.
Serve right out of the pan, rustic style, and enjoy!
As a nutrition nut and yogini, I am all about healthy eating. Every now and again, however, comfort food is 1000% necessary. In a lot of families, it's a tradition to have Sunday suppers that are more bountiful and indulgent than your average dinner. The other weekend, I tackled my own Sunday spread to impress a lucky gent, making Roasted Jerk Chicken for the first time with a side of Spicy Beans (recipes below). I also made some fried plantains, which were a tasty treat and great balance to the serious spice going on in this meal.
Though I'm deeming this a meal to have in moderation, there is still a whole lot of good nutrition going on here. The beans are full of dietary fiber, the tomatoes and tomato paste are a good source of heart-healthy and cancer-fighting lycopene, and the chicken is, of course, a great source of lean protein. And since you're making it from scratch, you have complete control over the quality of your ingredients. Skip the fried plantains and the meal is overall quite healthful.
We enjoyed this with a bottle of Torrontés, a white wine from Argentina and currently my favorite for fish and chicken dishes. Pinot Grigio would be a comparable pairing if that's more your style.
ROASTED JERK CHICKEN
What You'll Need:
1 medium onion, coarsely chopped
1 shallot, coarsely chopped
5 cloves garlic, coarsely chopped
3 habanero chili peppers, stemmed and seeded
2 large limes, juiced
2 tbs soy sauce
3 tbs olive oil
1 tbs salt
1 tbs brown sugar, packed
2 tbs fresh thyme leaves
2 tsp Jamaican allspice
2 tsp ground black pepper
1 tsp nutmeg
1 tsp cinnamon
1 whole chicken
How to Make It:
Blend all ingredients (except chicken) together in a blender until smooth.
Place the chicken in a shallow roasting pan and cover thoroughly with marinade, rubbing it into all the nooks and crannies.
Cover with plastic wrap and let marinate in the fridge for at least 1 hour, or as long as overnight. Remove from fridge and let sit at room temp for 1 hour prior to roasting.
Preheat oven to 450° F (230° C) and cook chicken for 10-15 min. Then reduce temperature to 350° F (175° C) and roast for an additional 20 min per pound.
Remove and let sit for at least 10 min before carving up.
SPICY BEANS
What You'll Need:
2 tbs olive oil
1 medium onion, diced
1 shallot, diced
3 cloves garlic, minced
1 15-oz can red kidney beans, drained and rinsed
1 15-oz can white kidney beans, drained and rinsed
1  15-oz can fire-roasted tomatoes
1/3 cup tomato paste
1 tsp paprika
1/2 tsp chipotle pepper flakes
1/2 tsp cayenne pepper
2 tbs fresh thyme
1 tsp dried oregano
1 tsp salt
2 tsp hot sauce (I like Frank's Red Hot)
How to Make It:
Heat olive oil in large saucepan over medium-high heat. Add onions and shallots and sauté until translucent, about 5 min.
Add garlic and spices (paprika, chipotle pepper flakes, cayenne pepper) and reduce heat to medium, cooking for another 2-3 min.
Add tomato paste, fire-roasted tomatoes (and liquids), and both kinds of beans. Add herbs (thyme and oregano).
Bring mixture to a boil, then reduce heat to simmer. Add salt and hot sauce and let the ingredients cook on low heat for 45 min-1 hour (you can let this sit while the chicken is roasting).
Taste for seasoning and adjust.
Get yourself a plate and pick your favorite cuts of chicken. Serve with a side of Spicy Beans over brown rice and enjoy!
Earlier this week I shared a hearty and healthy winter soup recipe. If you liked that one, I'm pretty sure you'll dig this one too. Potatoes are a low-calorie carb, high in fiber and fat-free. According to the USDA, we should be getting 45-65% of our total calorie intake from carbs. On a 2,000-calorie diet that translates to about 225 to 325g of the often-demonized nutrient per day. For the carbophobes out there, keep in mind that carbohydrates act as your primary source of energy–essential for those of us leading an active lifestyle. A 1 cup serving of the potatoes used in this recipe contains 26g of carbs and 2g of fiber. Fiber is a powerful tool for weight control as it's your best friend when it comes to staying full and satiated.  For my ladies out there, adult women need around 25g of fiber a day. Our male counterparts need to up the ante to around 35g of fiber a day.
The real superstars in this recipe, however, are leeks. One cup of raw leeks contains 52.2% of your daily value for vitamin K, 29.6% for vitamin A, 21.5% for manganese, 17.8% for vitamin C, 14.2% for folate, 10.5% for vitamin B6, and 10.3% for iron. Talk about a secret weapon!
Knowing how good this soup is for you, you'll feel even better when you realize it actually tastes good too. Pair it with a hunk of my Easy Multigrain Bread and voilà, lunch is served!
Tri-Color Potato Leek Soup
What You'll Need:
6 cups reduced-sodium vegetable stock
3 leeks, cleaned and cut into 1/4-inch rounds
14-16 small tri-color potatoes, cubed
1 shallot, diced
1/2 onion, diced
3 cloves of garlic, crushed
2 tbs olive oil
1 tbs fresh thyme
1 tsp dried oregano
1/2 tsp cayenne
salt and pepper, to taste
How to Make It:
Heat oil in a large (5-6 qt) saucepan over medium heat. Add onions, shallots and leeks, sautéing 5-7 min or until tender and translucent.
Add garlic, thyme, oregano, cayenne and salt and pepper, cooking for another 2-3 min.
Add tri-color potatoes, making sure to coat them in the spices and onion, shallot, leek mixture.
Add vegetable stock, bring mixture to a boil, then reduce to a simmer for about 15 min. The potatoes should be easy to pierce and pick up with a fork.
Finally, using a hand blender if you have one, purée the mixture in your saucepan until smooth. (If you don't have a hand blender a standing blender does the trick).
Adjust your seasoning for spice and saltiness. Serve hot and enjoy!
Note: if you aren't vegan or dairy-free, I highly recommend adding a tablespoon or two of your favorite shredded cheese. I have a dairy sensitivity but can handle goat and sheep's milk cheeses, so I added some grated manchego–yum!
Salamba Sirsasana, or supported headstand, like all yoga inversion postures is a great way to find both energy and calm. By flipping your world upside-down, you're allowing for increased blood drainage from your lower extremities, as well as your lymph nodes. When you come out of the posture and into child's pose, you're flushing your entire body with fresh, oxygenated blood. This is an incredibly active pose and works everything from the forearms and shoulders to the abs and back muscles to your thighs and even feet.
The key to this asana is to approach it without ego and with a sense of adventure. Inversions are often scary for people, but the only way you'll get injured is if you don't listen to your body. In the beginning, take it slow and use a wall. Having both the support and peace-of-mind that something is there to catch you if you fall is a great way to get comfortable and kickstart this element of your practice.
Now, let's break it down step by step…
STEP 1: Set up your yoga mat, kneeling somewhere in the bottom half. In order to find the proper spot to place your head, take your wrist joint and place it on the tip of your nose, fingertips reaching up to the sky. Wherever your middle finger lands–somewhere between your hairline and the crown of your head–is where you'll want to set your head down. Keep in mind that from an anatomical standpoint the closer to the crown of your head you base this asana, the more neutral your spine will remain.
STEP 2: Place your head down on the mat in front of you, using the spot you found in step 1. Lace your fingers together and cup your head. Your forearms will frame your head and neck on the floor, elbows at shoulder width. Press your inner wrists firmly into the floor.
STEP 3: Send your booty up and back, coming into down dog legs. From the side you should look like an inverted "V." Fire up your thighs, actively lifting your kneecaps to engage your quadriceps. Walk your feet in towards your elbows, keeping your heels elevated. The closer your feet come to your elbows, the more your hips come over your shoulders; this will bring you into better alignment from the get-go, making it easier to stay solid once your legs rise up and overhead. Draw your shoulder blades in and down, flattening them against your upper back to keep your front torso lengthened.
STEP 4: Root down through your forearms, exhale and lift your feet away from the ground. There are two ways to do this: (1) by lifting one straightened leg  to the sky, then powering your other leg up to meet with the first using core and glute strength, or (2) taking both feet up at the same time by bending your knees and hopping lightly off the floor (see above). I am demonstrating the second option because I find it to be a slightly easier place to start. If you chose the second option, engage your abs–drawing belly button into spine–and lift your legs straight up and overhead with control.
Either way you choose to go, avoid using momentum. If you aren't quite ready to rise up using muscle strength (core power!), you can use a wall and add a little more kick into the process. Please heed my warning above and check your ego at the door before trying this asana.
STEP 5: Finally with your legs perpendicular to the floor, tuck your tailbone in and down. Lift up and out of your shoulders and neck by rotating your upper thighs inward, engaging your adductors and abductors. Your feet should be directly over your hips, which should be aligned over the crown of your head. Try to keep your weight evenly balanced on both forearms by continually tucking your tailbone, engaging your abs, and firing up every single muscle in your legs. It helps me to demi/Barbie-point my feet, sending energy through the balls of my big toes.
If you're just getting started, aim to stay inverted for 10 seconds (2-3 deep breaths). You can gradually tack time onto this until you can comfortably hold the pose for 5 min. To come out of it, slowly bring your legs down the same way they went up with an exhalation. Be sure not to lose the lift in your shoulder blades.
When both feet touch the floor, sit back onto your knees, bring your chest forward onto your thighs, and rest in child's pose. You deserve it!
Wheel is one of my absolute favorite yoga postures. It's at the same time playful and powerful. It also transports me back to when I used to take gymnastics–ah, the good old days of effortless flexibility! Wheel is both a back bend and chest opener, great for relieving tension in the upper back, shoulders, and hip flexors. It also strengthens all of the body's major muscles groups, firing up you quads, hamstrings, glutes, biceps, triceps, shoulders, and the list goes on!
To get into wheel, lay flat on your back, feet planted on your mat hip-width apart. You should be able to graze your heels with your fingertips. This is the same set up you would use if you were pushing up into bridge.
Reach your hands up and overhead, planting palms flat next to your ears, fingertips facing toward your shoulders. Pull your elbows in toward your center line, tuck your tailbone, and on an inhalation press up through your hands and feet. If you're just starting out, you can come to an intermediary position by resting on the crown of your head before pressing all the way up into full wheel. When taking this variation, be sure to support your weight with your palms and arms rather than your head and neck.
In full wheel, your arms will be straight, head heavy, and legs fully engaged. Keep your knees drawing together, thighs spiraling inwards, no splaying of the knees. As your shoulders, chest, and hip flexors open up, work to press your chest through your arms. You can also begin to play with coming up on the balls of your feet and lifting one leg at a time for some added intensity.
Once you've taken 5 to 8 deep breaths, tuck your chin and gently come down, one vertebrae at a time. Once down, resist the temptation to draw your knees into your chest. Repeat this another 2 or 3 times, then lay on the mat in reclining butterfly.
Enjoy this asana, letting yourself be free, open and strong!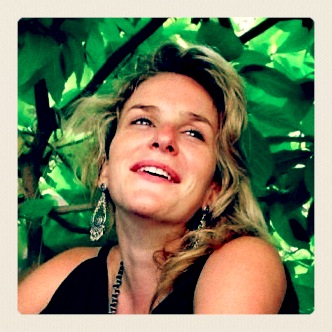 Julia Romano
has been teaching at Yoga District for 3 years. She received her
teaching certification
in hatha and vinyasa flow through Yoga Alliance, and her classes focus on coordinating breath with body movement to promote flexibility, strength, and peace of mind. She strongly believes in yoga as therapy, so catch one of her Dharma Flow or Reboot classes when you need a healthy dose of self-care.
See more teachers »
Spring cleaning: habits

Spring is a season of rebirth in DC, with an extra dose of pollen and blossom fragrance in every breath to remind us. As part of this recreation of the […]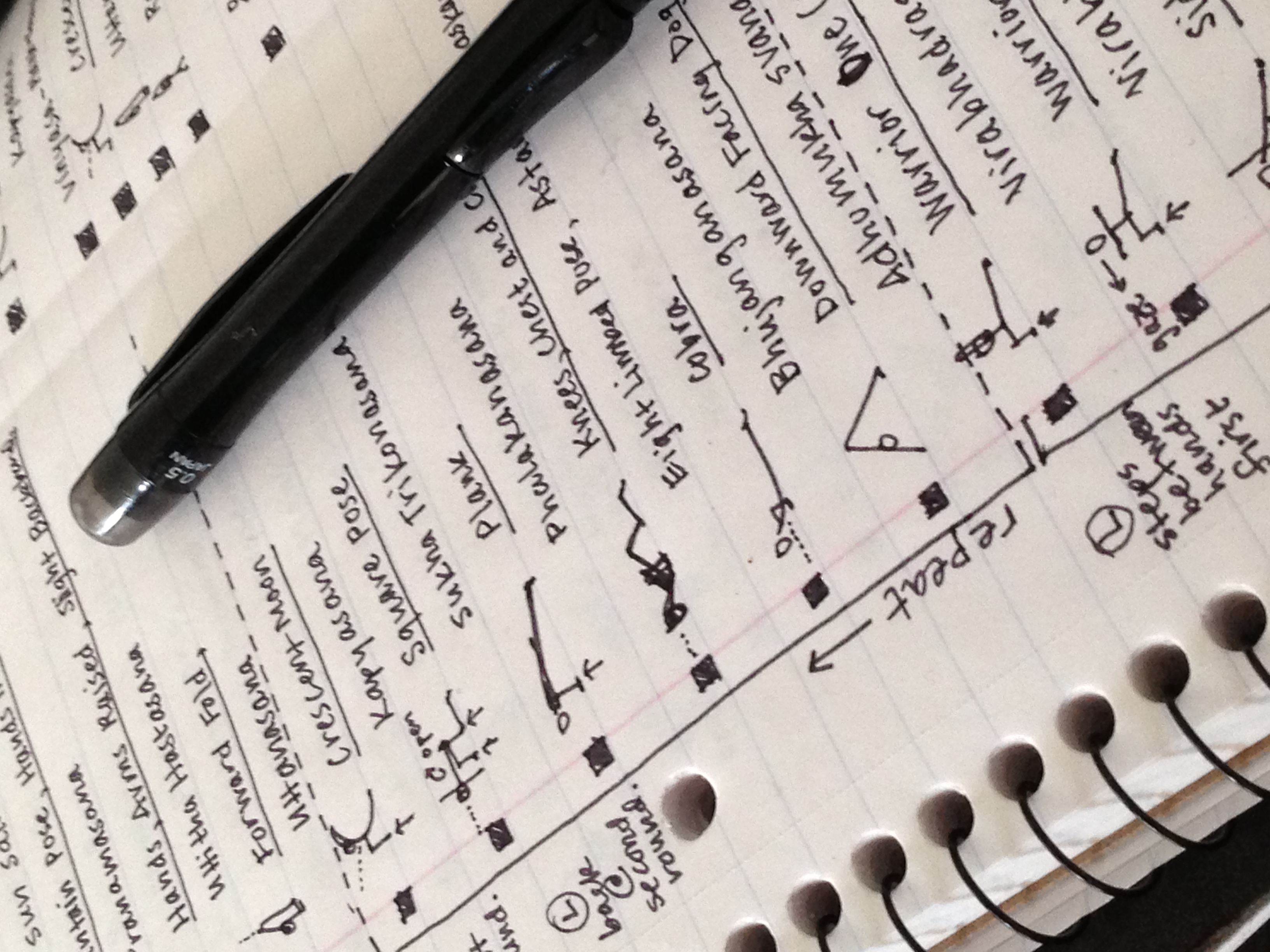 The Yoga District 200 and 500 hour teacher training certification programs, registered by the Yoga Alliance
are unique in their emphasis on diversity of teaching styles studied, personal attention, and trauma sensitive yoga. It's no coincidence that Yoga District is regularly voted the leading studio in the nation's capital, and that most of its classes are taught by graduates of its training program. As a full time yoga school, small group trainings are led up to eight times a year by a dedicated faculty including
Jasmine Chehrazi
, contributor to the Harvard Karma Yoga Project teacher training, teacher training faculty at George Washington University, Yoga Alliance Standards Committee Advisory Board Member, Yoga Activist Founder, and Yoga Service Council Advisory Board Member. So take your practice and community involvement to the next level by joining a training. There's a reason why our graduates call the training "transformative."
Check out the yoga teacher training »