Browsing articles in "The Blog"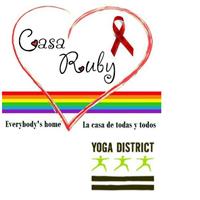 Carlie is offering a workshop to support Casa Ruby and kindly shared some of her experiences to inspire our community to join her for an All Levels Flow to benefit Casa Ruby on August 22 from 4:30-6pm.
I have lived in the DC area for three and half years and have found a home in the DC queer community. I personally experienced the tight-knit support system that can be found within it and would love to contribute my own form of support through yoga. I got my teaching certification through Yoga District's 200-hour training in winter 2015 and have been teaching here since. Other than teaching yoga, I am also an artist and dancer. I am teaching a workshop to benefit Casa Ruby, DC's only bilingual multicultural LGBT organization which provides valuable services such as hot meals, clothing exchange, support groups, case management, emergency housing referrals, and legal services counseling for the most vulnerable members of the LGBT community.
Yoga District is proud to share this lovely piece by one of our practitioners, Sophie!
Day one was coming to a close: I stood outside in the cold, shoulder to shoulder with the other retreat yogis, gathered around a small but persistent fire next to our large log cabin in the Shenandoah River Valley. The sun had set hours before and we were sated from a delicious vegan meal. As we breathed in the mountain air and embraced the stillness of the surroundings, we set and shared our own New Years intentions – not resolutions, because that might imply that we were less than perfect, below the standard, under achieving in some way. Rather, by applying focus and setting an intention, we were adding to our selves that were already enough.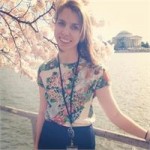 After completing my teacher training at YD, and prior to starting teaching there, I was looking for opportunities to help the community I feel most connected to: women who have survived sexual assault. I stumbled upon 
Exhale to Inhale
, and while they don't have a program in DC currently, they drove home a message that there is a place for everyone in yoga and that healing can take place within your mind and your body if you let a little love in. A few weeks ago I received an email from ETI outlining a free resource for those that have suffered trauma, work with trauma victims, or simply live anxious lives. I would like to share Lisa Danylchuk's YouTube series on poses for trauma with the beautiful YD community: 
https://www.youtube.com/channel/UClWtofIVMVvqDZ5na4urmDw
.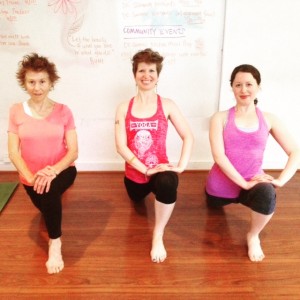 Meet Marci, a Senior Teacher at Yoga District as she shares an honest, heartfelt expression of her personal struggles with the practice. You can join her in her practice at multiple locations.
I almost gave up my yoga asana (exercise) practice over the last year.  Injuries, frustrations, and judgment towards myself created a hostile relationship between myself, my body, and the poses I had once fallen in love with.  How did I, a senior yoga teacher, avid practioner, and advocate of yoga almost walk away from the very practice that changed my life? Let me start with how I came to yoga in the first place.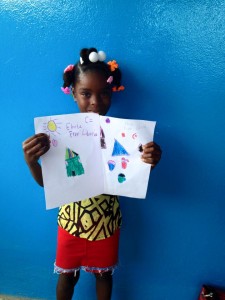 We are proud to promote an event happening this coming Sept 27th, 2:30-4pm at the Bloomingdale studio with Playing to Live! Check out their latest video!
PTL! is an international nonprofit that brings art, play and yoga therapy to children affected by trauma. Evidence-based research shows that child-centered, creative arts therapy techniques greatly improve a child's ability to express and understand complex emotions resulting from trauma. Children can lack the words to communicate their feelings and Playing To Live! gives them a voice. To make the program sustainable we partner with local NGOs to help us recruit local community members by training them in culturally relevant therapy techniques, which Local caregivers are trained and then employed to provide therapeutic services to the children. We source all of our program materials locally enabling us to help support the local economy. We have established partnerships with local NGOs to help us remain culturally relevant.
If home is where the heart is, what happens when you don't have a home? Well…you are not the heart-less one; if we don't offer our hearts to you, we are. Having a home is so central to one's existence–in a practical sense but even more so in an emotional sense. Root-less, place-less…and love-less…recognition-less.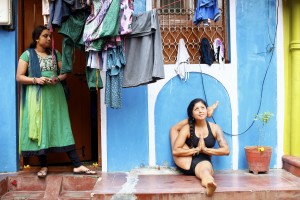 Meet Yoga District Teacher, Claudia. Playful and creative, former gymnast Claudia came to Yoga looking for balance and inner peace. She was first introduced to Yoga back in Peru when she was 18 years old, and fell completely in love with the tradition. She has studied the traditions of Vinyasa, Ashtanga, and Rocket Yoga. And, to date continues to immerse herself in studying and practicing Ashtanga and Rocket Yoga. Claudia teaches morning, midday, and evening classes daily at various Yoga District studios.
Are you interested in practicing Ashtanga Mysore Style but are unable to make it in the mornings?
Join Claudia for Mysore Ashtanga Yoga in the evenings from 4-6 pm.
Read more >>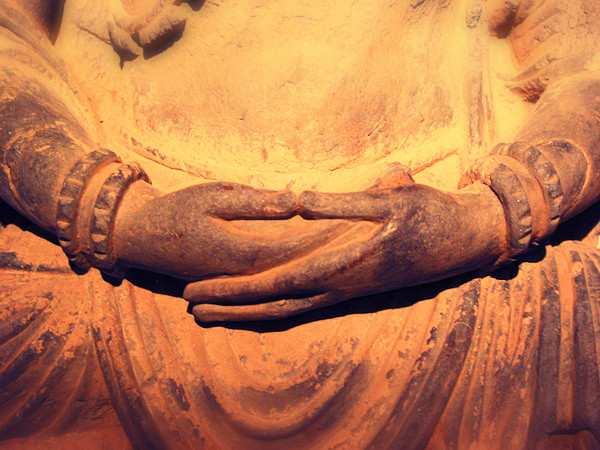 Jane C. completed Yoga District's 200 Hour Yoga Teacher Training in April 2015. We are honored to share her reflections on her training experience.
I remember asking a trusted yoga teacher whether I was ready for teacher training. His answer? "You're totally ready if you want to be."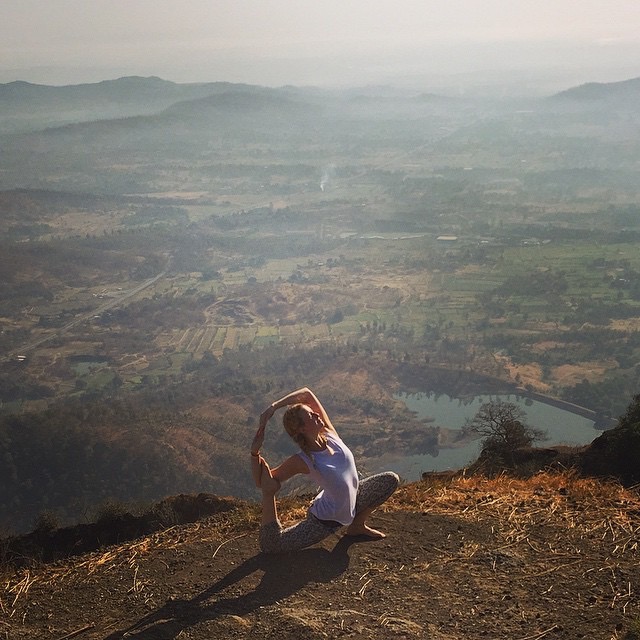 Meet Yoga District Senior Teacher, Heather. You'll find a great emphasis on intention setting, breathing and meditation, as well as deep hands-on adjustments in her classes. As a graduate of Yoga District's 200 Hour Teacher Training, Sri Dharma Mittra's 500 Hour Life of Yogi Training, and the Jivamukti Yoga School's 300 Hour Teacher Training, Heather's unique experience and perspective offer a fusion of ancient philosophy with modern day asana traditions. Heather teaches morning, midday, and evening classes daily at various Yoga District studios. Read on to know more about Heather's yoga journey with renowned yoga masters of our time.
Read more >>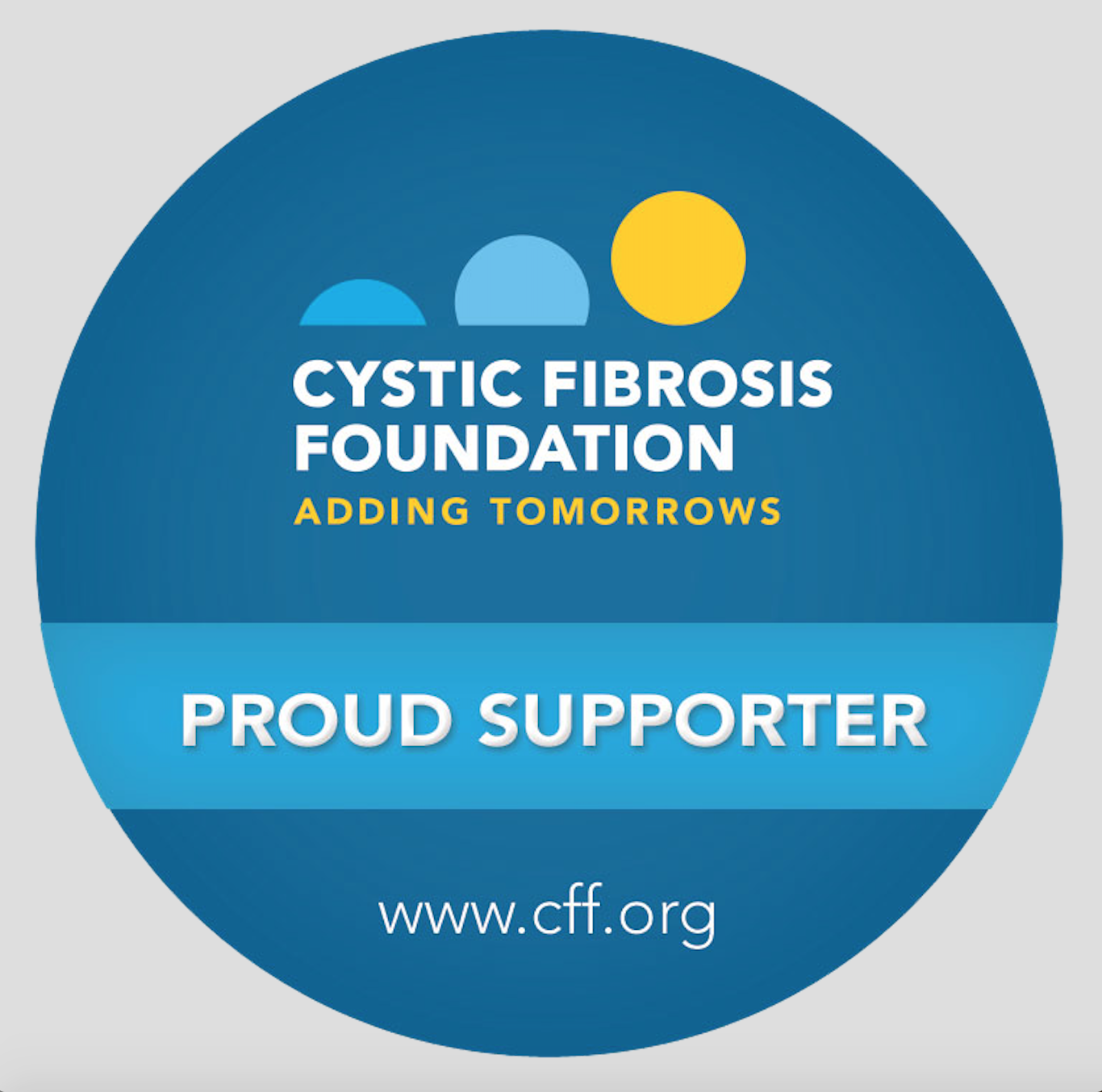 Join YD intern and teacher, Jenn and Kate A. on June 13th at Yoga District Bloomingdale for an all levels practice to raise funds for Cystic Fibrosis Foundation (CFF), an organization committed to empowering all people living with the disease the opportunity to lead full, productive lives.
Read on to lean more about Jenn's work and passion for CFF…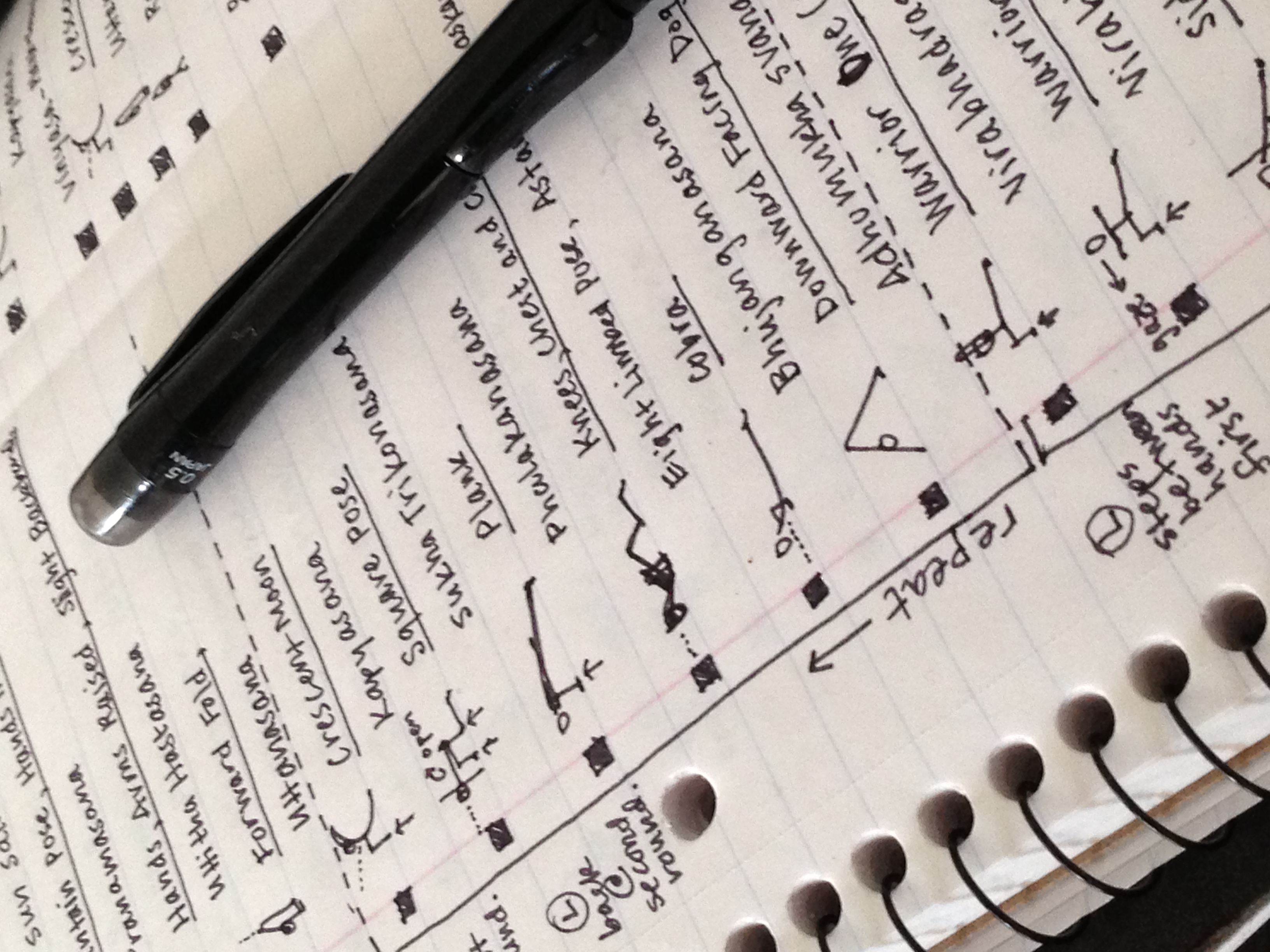 The Yoga District 200 and 500 hour teacher training certification programs, registered by the Yoga Alliance
are unique in their emphasis on diversity of teaching styles studied, personal attention, and trauma sensitive yoga. It's no coincidence that Yoga District is regularly voted the leading studio in the nation's capital, and that most of its classes are taught by graduates of its training program. As a full time yoga school, small group trainings are led up to eight times a year by a dedicated faculty including
Jasmine Chehrazi
, contributor to the Harvard Karma Yoga Project teacher training, teacher training faculty at George Washington University, Yoga Alliance Standards Committee Advisory Board Member, Yoga Activist Founder, and Yoga Service Council Advisory Board Member. So take your practice and community involvement to the next level by joining a training. There's a reason why our graduates call the training "transformative."
Check out the yoga teacher training »