The Fees
Have an issue with your account? Please don't email or call until you've checked our FAQs and account resolution contact form! Relying on this form helps cut down on costs, which helps us keep yoga affordable for you.
New Student Special 2-Class 1-Week Pass* $11.35 + taxes – Buy here. No extensions, no exceptions. New students only. (The pass is good for seven full days, i.e. if you first attend on a Monday, you will have until the following Sunday to attend your second class.)
Yoga Work/Study: Volunteer 6 hours a week for free yoga, reduced teacher training tuition, and a big role in our inspirational community! Follow directions here so that we can let you know when we have positions open!

Sliding Scale Fees: Yoga District offers sliding scale, free and by donation yoga classes for those who are truly in need. Just fill out our Yoga Accessibility Application.

Gift Certificates: A simple, healthy gift that goes a long way. Go to Yoga District's online store anytime to get an email-able yoga gift card for your loved ones. Or click here to redeem your gift certificate. Easy.

Cancellations: Cancel your classes online without losing your class pass credit by canceling 90 min prior to class. Cancellations can't be made over the phone. If you're unable to cancel before 90 mins online but have a good reason for needing to cancel late, please email a description of your situation for consideration to: cancellations@yogadistrict.com

 Drop-in pass $11.35 + taxes – Buy here.
Eco- friendly mat rental $2
 Drop-in + mat rental pass $13.24 + taxes – Buy here.
 10 class pass valid for 3 months $97 + taxes – Buy here. May roll over unused classes when you purchase a new 10 class pass.
Unlimited monthly pass $97 + taxes per month** – Buy here. Auto-billed on your card saved to your Yoga District account. Min. 3 month commitment. Cancelation w/ min. 1 month notice.
Unlimited annual pass $1008 + taxes per year – Buy here. 365 days of unlimited yoga at any and all of our studios.
 Workshop pass $22.69 + taxes – Buy here.

More Info

We recommend buying a pass and making reservations online. Even if you reserve in advance, please arrive at the studio 10 minutes before class (if you reserve in advance but don't arrive at least 5 minutes before class time, you forfeit your spot if others are waiting). We try to leave a few spots in every class for walk-in students, so don't worry if web reservations are full. Just join us!

*The new student pass: Only for new students (individuals who haven't practiced at any Yoga District before) who haven't purchased a Groupon or other promotion for Yoga District. Valid for 7 days, including date of first use (for example, if you're first time using it is on a Wednesday, it will be valid through the following Tuesdays). Sorry, no extensions. Not valid with other offers or specials, including Groupons or other coupons.

**Unlimited monthly deal: Cancel anytime with one month's written notice. We do ask for at least a 3 month commitment. $97 unlimited monthly requires that you enroll in a $97 automatic billing plan using a Visa/MC.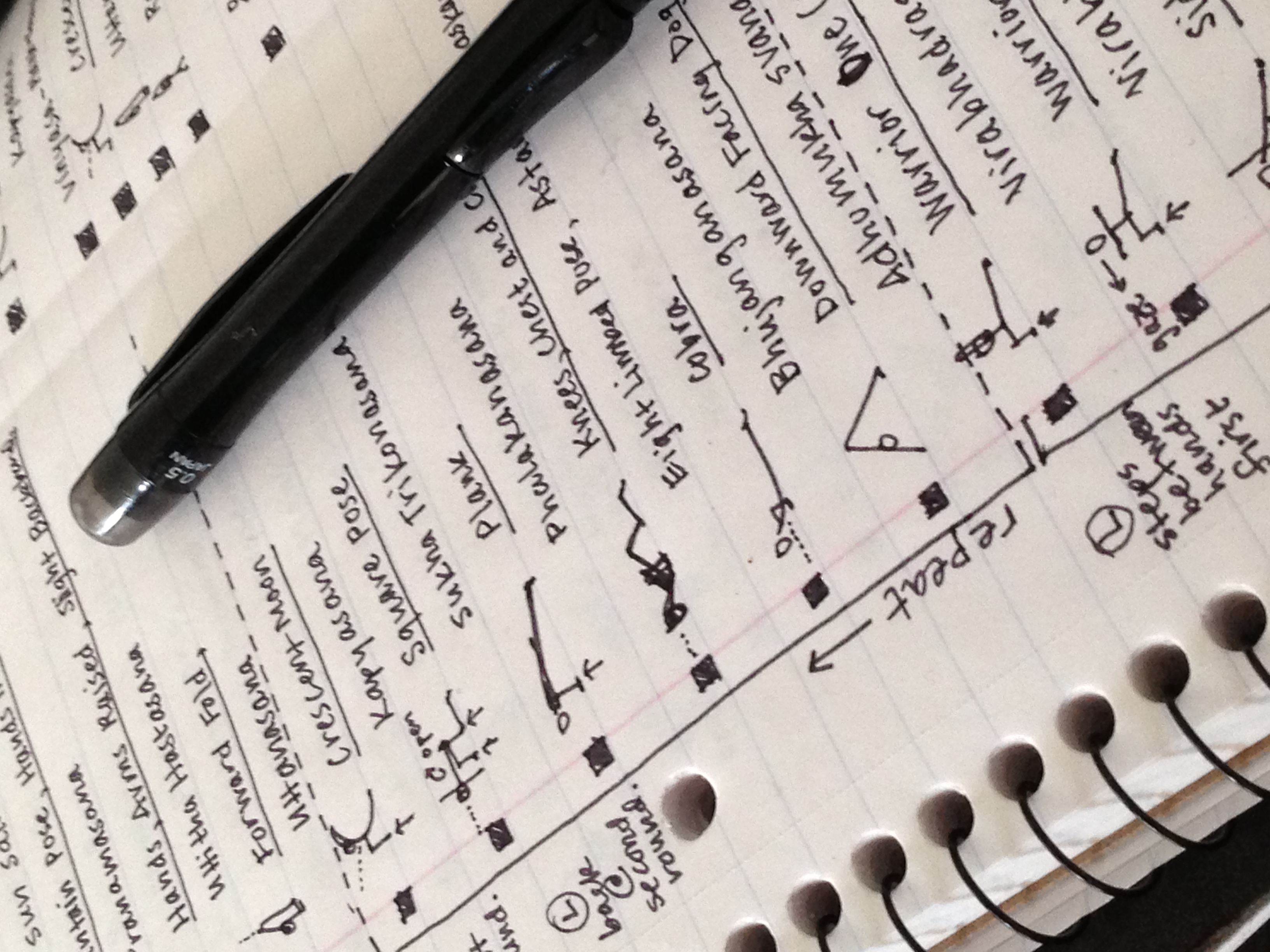 The Yoga District 200 and 500 hour teacher training certification programs, registered by the Yoga Alliance
are unique in their emphasis on diversity of teaching styles studied, personal attention, and trauma sensitive yoga. It's no coincidence that Yoga District is regularly voted the leading studio in the nation's capital, and that most of its classes are taught by graduates of its training program. As a full time yoga school, small group trainings are led up to eight times a year by a dedicated faculty including
Jasmine Chehrazi
, contributor to the Harvard Karma Yoga Project teacher training, teacher training faculty at George Washington University, Yoga Alliance Standards Committee Advisory Board Member, Yoga Activist Founder, and Yoga Service Council Advisory Board Member. So take your practice and community involvement to the next level by joining a training. There's a reason why our graduates call the training "transformative."
Check out the yoga teacher training »