Hiring
POSITION OPENING: Studio Collective Assistant Director
We want to work with people who love yoga, love people, love life. We need a self-motivated and self-managed person who loves making to-do lists and crossing things off, getting things done, finding peace in order, fearlessly fighting back chaos. Yeah, this is kind of Jedi stuff, where you work for the greater good and get satisfaction knowing that the job is well done. You don't need experience in any of the duties listed below, but it would be helpful. We're really looking for someone who wants to stick with us for a while, who really cares, and who understands the sky is the limit in terms of upward mobility in this non-hierarchical yoga studio collective, by the people, for the people. Duties include:
– Bookkeeping and payroll. Don't know how to do it? We'll show you. But you must love numbers and the knowledge they reflect, and be super trustworthy. This includes filing receipts, financial paperwork, etc.
– Studio Management: In weekly visits to each studio, make sure each studio is organized, beautified, maintained, and stocked with maintenance supplies.
– Assisting with Volunteer Management: Our stellar Studio Administrators manage the scheduling, training, and hiring of the cleaning and student registration volunteers and they need assistance. This involves staying on top of emails consistently, helping them managing schedules through google spreadsheets, review of volunteers' performance, and finding new volunteers as requested by the Studio Administrators. You would also collaborate on ways to improve how we do things and help with drafting a biweekly newsletter for distribution to all studio volunteers for all studios. Newsletter is sent using Constant Contact software.
– Supply Management: Order, receive, and distribute supplies between all studio locations once a week (using a Yoga District bike trailer or your own car/bike, and we help out with gas and bike maintenance). During supply runs, note supply levels, as well as maintenance/repair/organizational work needed.
– Human Resources: Using a detailed checklist, carry out the administrative intake and outtake of all our volunteers. This requires attention to emails, consistency, self-management, and attention to detail. This will also require light work using Intuit and Echosign. This means you'd have to be happy about checking your email frequently.
Background check and drug test may be requested. Position available immediately. Compensation includes free unlimited yoga, half off yoga teacher training after eight months of service, health care reimbursement, partial phone bill reimbursement, and $31,000/year. Asking for minimum 18 month commitment.
Work locations includes visiting each of the six studios once a week and otherwise working out of our home-based collective office in Adams Morgan.
As soon as possible, seriously, please send within the text of an email (no attachments, please) a summary of relevant experience, statement of interest, first available start date, two references, and desired length of commitment (ideally at least one year) to info@yogadistrict.com with subject "ASSISTANT DIRECTOR APPLICATION."
Yoga District Presents: Instructor Klydie

Yoga District (YD) is proud to showcase its wide variety of teachers in periodic "Teacher Features" – Q&A's with the instructors on our blog. Today's Teacher Feature highlights a thoughtful, […]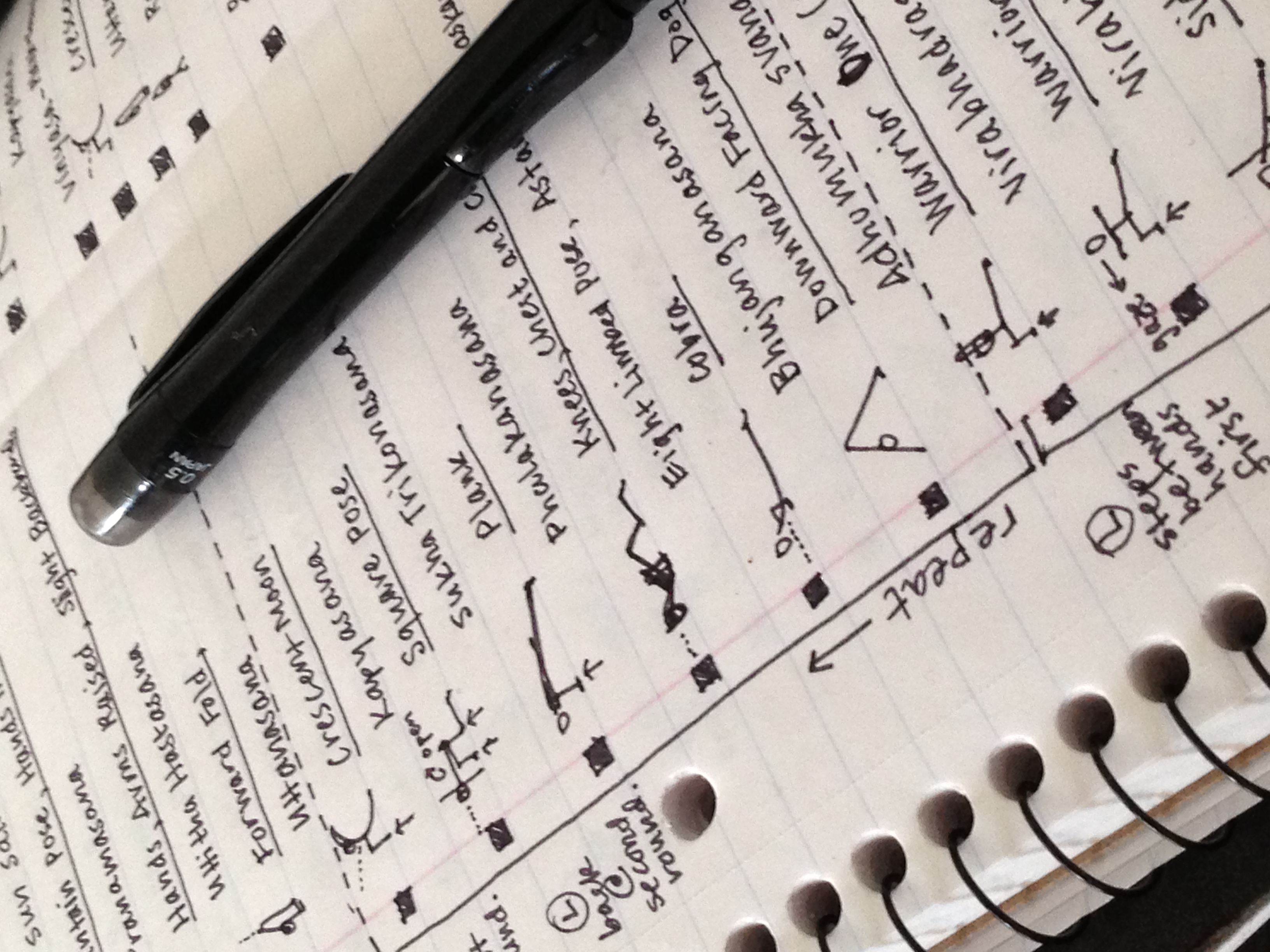 The Yoga District 200 and 500 hour teacher training certification programs, registered by the Yoga Alliance
are unique in their emphasis on diversity of teaching styles studied, personal attention, and trauma sensitive yoga. It's no coincidence that Yoga District is regularly voted the leading studio in the nation's capital, and that most of its classes are taught by graduates of its training program. As a full time yoga school, small group trainings are led up to eight times a year by a dedicated faculty including
Jasmine Chehrazi
, contributor to the Harvard Karma Yoga Project teacher training, teacher training faculty at George Washington University, Yoga Alliance Standards Committee Advisory Board Member, Yoga Activist Founder, and Yoga Service Council Advisory Board Member. So take your practice and community involvement to the next level by joining a training. There's a reason why our graduates call the training "transformative."
Check out the yoga teacher training »