The Teacher Training
Overview
Hatha Yoga Teacher Training Focusing on Diversity: Learn What to Teach and How to Teach it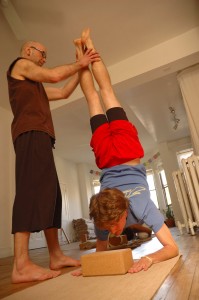 Yoga District graduates teachers who are ready to teach both set sequences from major yoga traditions, and who are ready to sequence their own unique classes based on sound sequencing theory.
Hands-on modules focus on various yoga traditions including Vinyasa Flow, Alignment, Power, Dharma, Astanga, Sivananda, Restorative, Prenatal, Seniors, Chair Yoga, and Trauma-Sensitive Yoga. With an understanding of these diverse yoga traditions, this training guides you to personally find what the best path in yoga is for you.
Whether your goal is to advance your practice or teach yoga as a Yoga-Alliance Registered Yoga Teacher (RYT), it's important that you carefully choose which Registered Yoga School (RYS) you're going to train with. Read on to learn about unique offerings at Yoga District's RYS and why many of our trainees end up teaching some of the leading classes at Yoga District, helping make it the highest rated yoga studio in the nation's capital for years.

A Yoga Teacher Training with Diverse Yoga Styles
As the yoga teacher training school of the highest rated yoga studio collective in the nation's capital, Yoga District's yoga teacher training program features a variety of yoga traditions (see modules listed above) and their diverse sequencing and philosophical traditions. You'll learn what makes these traditions different and what unites them. This will help guide you to the path in yoga most appropriate for you personally.
A Yoga Teacher Training with Freedom of Choice
Our dedication to diversity uniquely positions Yoga District graduates to teach a variety of yoga styles to a variety of communities, and to make informed decisions about the style(s) of yoga and student communities they choose to further dedicate themselves to, both during and beyond the training.
Teacher-Student Ratios Matter
Over the years, Yoga District held trainings for groups as small as six and as large as 35. Experience teaches that the best training size never tops 20, and we'll never have less than one dedicated teacher training director for each group of ten trainees. Trainees consistently receive individual guidance and mentorship throughout the training.
Diverse Student Communities
Yoga District's teacher trainees learn how to share yoga with diverse communities. Learn to modify and amplify poses, customizing pace and cues to help your students explore yoga in the most supportive way possible. You learn how to teach anywhere, from homeless shelters to gyms, from yoga studios to daycare centers, from corporate settings to hospitals.
Consistent Mentorship and Community
The same Yoga District teacher director sticks with the same group of trainees through and through. So there's no need to worry about receiving a segmented, piecemeal training with an ever-changing group of fellow trainees and inconsistent faculty.
Nonprofit Mission = Affordable Yoga Teacher Training
Yoga District is a yoga teacher owned and operated collective of studios with a nonprofit mission to make mindfulness accessible and affordable. While our pockets aren't deep, our hearts are big, our tuition is low, our payment plans are long, our work/study options are plentiful, and we will never let inability to pay stop us from trying to work something out with potential trainees.
Progressive Education: 500 Hour Certification
In addition to its 200 hour certification program, Yoga District offers a progressive course of study in its 500 hour training program, both for its graduates and graduates of other 200 hour teacher training programs. Continuing your education with a 500 hour training allows graduates to refine and advance their teaching skills and holistic lifestyle and presence as a yogi.
Why do the teacher training?
Because you love yoga and want to share its gifts. Trainees have joined our training programs for a wide variety of reasons. Whether it's to teach in studios, schools, corporate or outreach settings, or just to advance your own practice, Yoga District's diverse program helps meet trainees' needs in a supportive environment.
Faculty
Yoga District's down-to-earth teacher training faculty includes exceptional yoga teachers who have been practicing, teaching and living yoga for years. The faculty guides trainees to take hold of the teachings in a more academic yet hands-on, experiential format. This equips trainees with the skills needed to safely advance their own practice and sensitively share yoga with a variety of communities. Aside from one primary director, each training also features a variety of experienced teachers who lead portions of the curriculum, sharing their personal yoga teaching experience, philosophy and style. Students benefit from a wide range of expert skills, approaches, and techniques, as well as yoga styles, including Astanga, Sivananda, Therapeutic Yoga, Trauma-Sensitive Yoga, Dharma, Vinyasa Flow, Power, Anusara, Prana Flow, Prenatal, and Restorative. Among the many presenters, the faculty may include: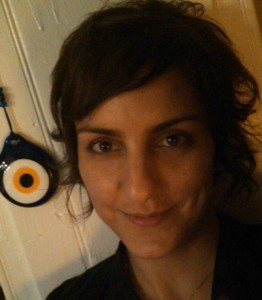 Jasmine Chehrazi, PT Faculty at the George Washington University School of Public Health yoga teacher training program, Teacher Training Director for Yoga Activist trainings on trauma-sensitive yoga, invited presenter at the national conferences of the Yoga Service Council & Yoga Alliance, member of the Yoga Alliance Standards Committee Advisory Group, consultant and invited trainer in the Harvard Karma Yoga Project, and Founder of Yoga District and Yoga Activist. Jasmine directs Yoga District's teacher training program.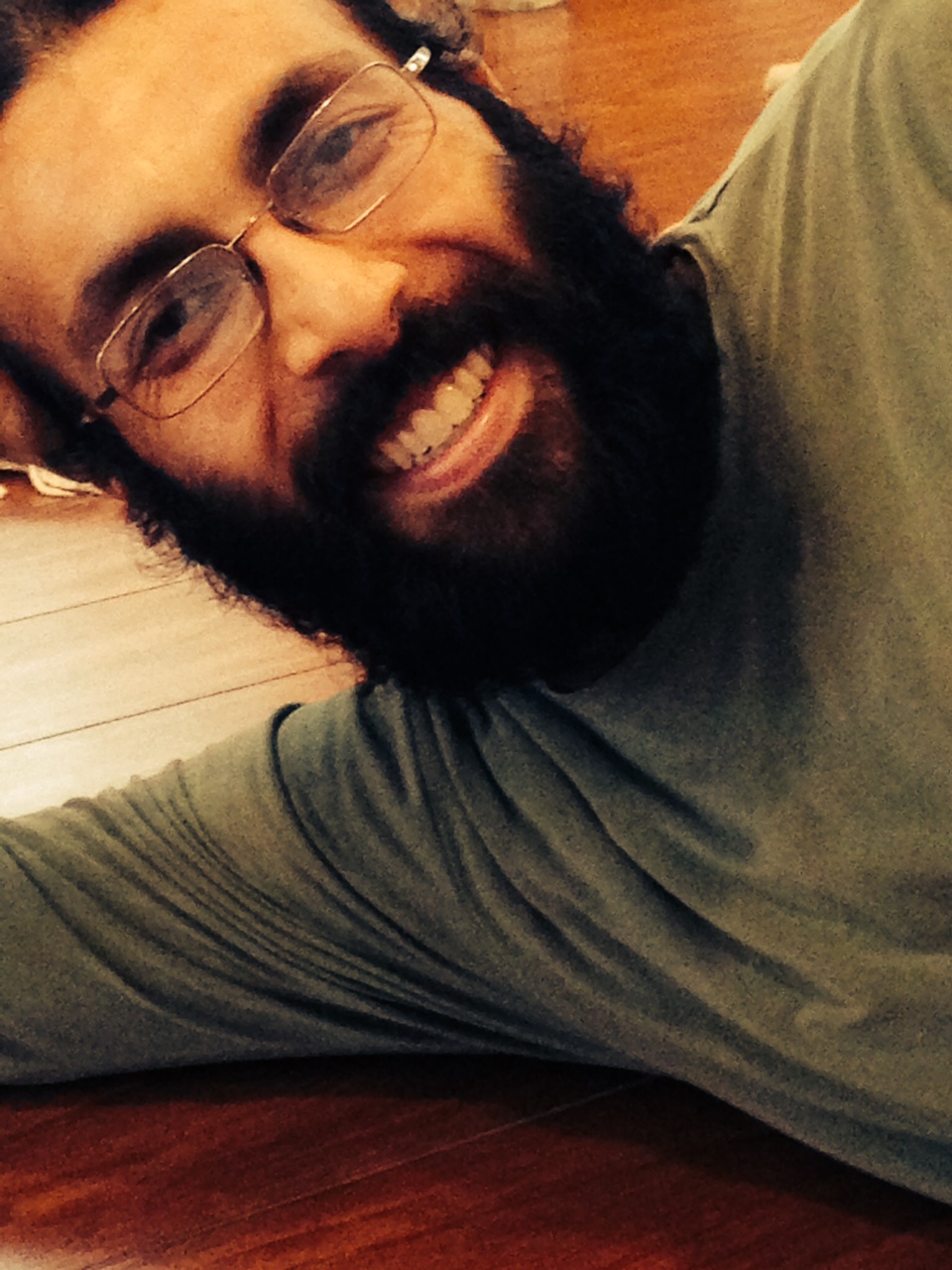 Aqeel began practicing yoga as a way to supplement physical therapy from old injuries, and to ease tension from an overactive mind and appetite. His personal yoga and meditation practice has transformed his body, attitude, and mind. He is a graduate from Yoga District's 200 hour training, and the 500 hour Life of a Yogi training with Sri Dharma Mittra in NY. He is currently concluding the requirements for his 800 hour certification in Dharma Yoga. He loves to teach a moderately paced and challenging style of flow, but also likes to keep the practice playful. He encourages you to have your own experience, but loves to help others to cultivate greater mind-body awareness. He believes that by cultivating a positive mental attitude, a balanced way of life, and a receptiveness to others, we can embrace the changes that life brings.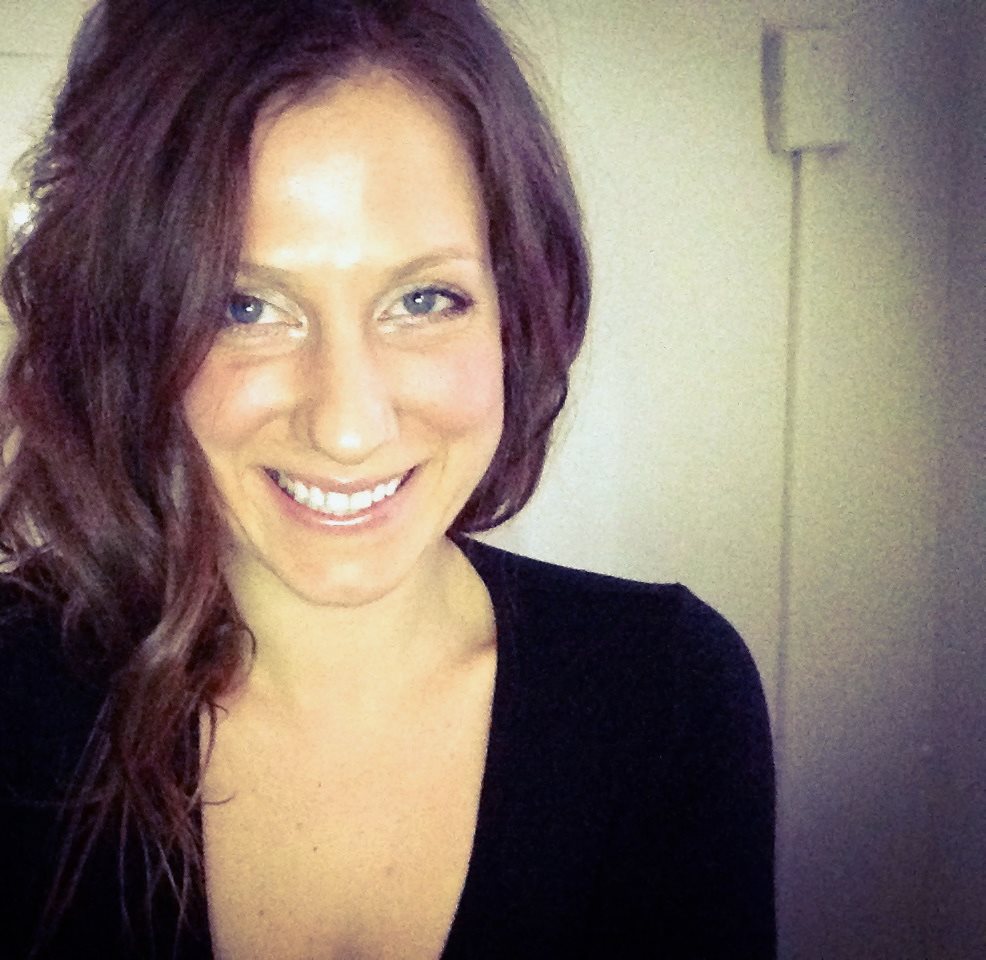 Kat Kuzner, a certified Prana Flow ® instructor, completed her 200 hour certification in 2008 and her 500 hour certification in 2011 through the Samudra Global School for Living Yoga. Kat now serves as both a mentor in the Teacher Training Program and works with the certification process of this school. She continues her formal study of Prana Flow with Shiva Rea and master teachers in the Prana Flow Tribe. She is intensely interested in Ayurveda and its application to asana, pranayama, and meditation. Kat continues her study with Maria Garre while working towards a certification in Ayuryoga through the Ayurvedic Institute. Kat now continues studying restorative and therapeutic applications of yoga.
Mike Graglia, featured in Yoga Journal and one of DC's highly sought after yoga teachers, helps students advance their practice beyond what they might have thought possible. Trained directly by Kartik Master from Nairobi, Kenya and Dharma Mittra, Mike has taught classes and workshops in the US, Puerto Rico, Turkey, India, Thailand and Indonesia.
Dates
12March
Jacó, Costa Rica – Spring 2014 200-hour Intensive Session
Wednesday March 12 – Tuesday March 25, Daily 7am – 9pm.


26April
Washington DC – Spring 2014 500-hour Extended Session*
Saturday April 26 – Sunday June 1, Saturdays and Sundays 8am – 7pm. Held at the 14th Street Studio.
29May
Washington DC – Spring 2014 200-hour Intensive Session*
Thursday May 29 – June 9, Daily 7am – 9pm. Held at the 14th Street Studio.
21June
Washington DC – Summer 2014 200-hour Extended Session*
Saturday June 21 – Sunday August 17, Saturdays and Sundays 8am – 7pm. No sessions July 4th holiday weekend. Held at the 14th Street Studio.
10July
Washington DC – Summer 2014 200-hour Intensive Session*
Thursday July 10 – Monday July 21, Daily 7am – 9pm. Held at the 14th Street Studio.
16August
Outer Banks – Summer 2014 200-hour Intensive Session*
Monday August 11 – Saturday August 23, Daily 7am – 9pm.


13September
Washington DC – Fall 2014 200-hour Extended Session*
Saturday September 13 – Sunday November 2, Saturdays and Sundays 8am – 7pm. Held at the 14th Street Studio.
25September
Washington DC – Fall 2014 200-hour Intensive Session*
Thursday September 25 – Monday October 6, Daily 7am – 9pm. Held at the 14th Street Studio.
22January
India – Winter 2015 200-hour Intensive Session
Thursday January 22 – Monday February 2, Daily 7am – 9pm.
* These sessions require additional hours for homework and off-site assignments, in addition to the training days and hours listed above. For more information on homework and assignments, please review our curriculum description. Please note that all dates, times and requirements are subject to change. Graduation will be considered once all assignments are complete, rather than date of last lecture.

Locations
Yoga District's Washington DC yoga teacher trainings are held at Yoga District studios. All studios are metro accessible, and carpooling can easily be arranged.
Yoga District's Costa Rica yoga teacher trainings are held in boutique-style lodge in Jacó, Costa Rica and our Outer Banks, NC trainings are held in an oceanfront beach house in the Outer Banks, NC. Accommodations and food are included in tuition for our Costa Rica and Outer Banks, NC trainings.
Many trainees and students comment on Yoga District's community-vibe that's focused on learning and sharing in a non-competitive environment. While focusing on acceptance, the Yoga District teacher training helps trainees move beyond comfort and discomfort, challenging themselves to make progress in their practice, personal development, and teaching.
Costs
Yoga District's transformational yoga teacher training is made affordable by our nonprofit mission to make yoga and mindfulness accessible to all.
Early Bird & Regular Tuition
Early Bird Enrollment (both acceptance and full payment) at least one month before first lecture date:
- 200 hour Washington DC trainings: $2000
- 500 hour Washington DC training: $3100
- 200 hour Jacó, Costa Rica training: $3,555
Regular Enrollment (for payment plans and those registering within the month before the first lecture)
- 200 hour Washington DC training: $2500
- 500 hour Washington DC training: $3400
- 200 hour Jacó, Costa Rica training: $4,055
Read on below to learn about payment plans, partial and full scholarships available for qualified applicants!
Total program tuition does not include the cost of books (generally under $100). Accommodations and meals are included for retreat-style trainings but not for Washington DC based trainings. Full payment must be received at least two weeks in advance of the first lecture date unless you receive approval for a payment plan. Check or cash payment preferred- all tuition paid by credit card are subject to a 5% processing fee.  No refunds are available.  A full tuition credit (excluding the non-refundable deposit) to your Yoga District account is available for cancellations made at least two weeks before the first lecture date.
Payment Plans
Payment plans are available to all of those in need! We accept payment plans and work out their terms on a case-by-case basis. Those who commit to a payment plan must enroll in monthly automatic bill pay using a credit or debit card (a 5% processing fee will be included with each payment installment), even if they have to leave the training for any reason. To apply for a payment plan, please send a statement of need together with a completed yoga teacher training payment plan form and required supporting documents to 2429 Ontario Rd NW, Washington DC 20009.
Scholarships
One full scholarship as well as partial scholarships are awarded each training session based on need, dedication, and demonstrated excellence. If you're interested in applying, please fill out the Yoga Activist teacher training scholarship application. Filling out this form in no way guarantees that Yoga District nor Yoga Activist is granting the applicant a full or partial scholarship. Once you've submitted the scholarship application please do not inquire about the status of your application with Yoga Activist- instead you can email teachertraining@yogadistrict.com. We give particular preference to those who are committed to sharing yoga with trauma survivors and/or underserved communities who also demonstrate extreme need.
Work-Study
Washington DC based 200 hour yoga teacher training tuition for those accepted into the Yoga District work-study program is only $1500, which can be paid off through a lengthy payment plan according to need. In exchange, work-study trainees volunteer at Yoga District for approximately 6-8 hours per week for at least three months prior to the start of the training they're participating in, through the duration of the training, and three months after the training's last lecture date. On a case-by-case basis, Yoga District may accept work-study volunteers for shorter-term positions requiring more hours per week. To apply to volunteer with Yoga District, please email a summary of your yoga experience, general skills, and availability to interns@yogadistrict.com with at least one reference letter. Then mail to 1635 Connecticut Ave. NW, Washington DC 20009 a completed work-study agreement form and, if requesting a payment plan, please include a completed yoga teacher training payment plan form.
Apply
How to Join the Training
Complete the application below and email it to teachertraining@yogadistrict.com.
Have two references directly send a statement of reference to teachertraining@yogadistrict.com, with your name clearly in the subject line. Preferred references include yoga teachers you've practiced with regularly, as well as any other references that can describe your ability to follow through and your dedication to yoga and/or mindfulness traditions.
Pay the $200 deposit through our secure payment site. The non-refundable deposit will be applied toward the total program tuition. Once you create / log into your account on our secure payment site, please select the appropriate "teacher training" item from the menu. On the secure payment site you also have the option to pay your entire tuition online.
Once the application, references, and deposit are received, you'll receive a decision by email from Yoga District within a few business days.
Please note that the purpose of this application and our request for reference letters is to confirm that you are dedicated to yoga and this teacher training, and that you will be able to sufficiently dedicate your time to the teacher training program for successful graduation and subsequent teaching opportunities.
Application
Name:
Contact information:
Training session you are applying for (indicate season and year):
How long and how often have you physically practiced yoga? Please mention and explain any gaps in your practice, e.g., if you practiced for one year then stopped then started again.
Which studios, places, teachers, or mentors have you practiced with?
What types of yoga have you practiced?
Which yoga tradition do you prefer, if any?
Which yoga teachers/classes/experiences have been most important/ influential to you and why?
Do you have a home practice? If so, please describe.
If you have not had a committed yoga practice of 2 years or more, please explain how you feel you may have gained comparable experience during the course of your practice.
Have you ever taught another person any yoga postures or anything about yoga, whether formally or informally?
Please describe how your lifestyle reflects philosophical teachings of yoga, or how you might like your lifestyle to do so in the future.
Have you discussed becoming a yoga teacher with a member of our staff?
Aside from Yoga Alliance certification to teach yoga at the 200-hour level, what do you hope to gain from the teacher training program at Yoga District, and what would you after being certified as a RYT-200?
What would you like to see included or focused on during the course of the teacher training at Yoga District?
Please describe any volunteer work you do, describing the communities you work with.
Which communities (underserved, studio, corporate, trauma-survivor, academic, youth, etc.) are you particularly interested in sharing yoga with and why?
Optional: How did you learn of the teacher training at Yoga District?
Why do you practice yoga?
Please submit 3 side view images of the following postures along with your application:

-Bhujangasana

-Adho Mukha Svanasana

-Virabhdrasana II

*We are not looking for perfection but rather for your expression of each posture.
Curriculum
Joining a Yoga District teacher training means you'll be joining a growing community of yogis who understand concepts that govern a wide variety of yoga traditions. Our curriculum features a variety of different styles of yoga to celebrate their similarity and diversity. Teachers specializing in different yoga styles and teachers bringing yoga to various communities (homeless, trauma survivors, corporate settings, studio settings, private settings, etc.) lecture and lead trainees in practice. The program embraces a holistic approach to yoga teaching, philosophy, and lifestyle. Given the diversity of instruction presented, trainees are paired with mentors that will help them focus on the yoga tradition that best suits his/her personal style and strengths.
Homework, Lectures, and Special Projects
Trainees attend all training days scheduled for their teacher training session and any absences must be pre-arranged with make-up plans assigned. Training days include lectures and practice of asana, pranayama, teaching, assisting, and meditation. As described in our teacher training overview , a variety of yoga styles are studied so that graduates can teach a wide variety of class levels in a wide variety of styles in a variety of settings.
Trainees will also benefit from consultations with a teaching training faculty member and/or Yoga District Senior Instructor to learn about sequencing choices and teaching methodology. Trainees receive private feedback on practice teaching throughout the training.
Before the start of training, except in the case of last-minute registrants, trainees are required to read The Heart of Yoga and provide a written summary of each chapter in the book. Summaries must be printed and brought to the first training lecture.
Trainees must complete the following assignments before graduating from the 200 hour certification program:
Attend at least 5 yoga classes (required only for extended sessions and included in the extended training tuition) led by teaching faculty and provide written analysis of each class according to a variety of assigned topics.
Successfully complete written and practice-based assignments and exams, including 30 days of daily yoga, breathing, and meditation practices according to methods learned during training lecture hours.
Assist/adjust/observe students in at least 5 classes led by teaching faculty and complete related writing assignments.
Teach at least 5 community classes with related reporting and writing assignments.
Take a simple final at-home, closed-book written exam.
Write a short essay on the Bhagavad Gita and Yoga Sutras.
Make a video recording of you teaching at least three students for faculty feedback (this assignment may be optional in some trainings).
After completing these post and pre training assignments, we will issue you a certificate from our Yoga Alliance Registered Yoga School, which you can upload to the Yoga Alliance website. After paying Yoga Alliance a small processing fee, they will process your certification and mail you a Yoga Alliance certificate confirming that you are registered at the 200 hour level. You can present the Yoga Alliance certificate to hiring organizations. To maintain your Yoga Alliance accreditation, you can review their continuing education requirements on their website. Please note that all dates, times and requirements are subject to change. Graduation will be considered once all assignments are complete, rather than date of last lecture.
Dosha Analysis
Included in your teacher training is an ayurvedic dosha analysis that will help you understand which yoga practices will be most helpful to you. Understanding your dosha is also helpful for our teaching faculty, so that we can help present information to you in a context you may be most receptive to.
Reviews
We hire our own teacher training graduates because we stand by our training. Others do too. Here are some other organizations that hire our graduates
| | | |
| --- | --- | --- |
| All YD Locations | National Zoo | Kennedy Center |
| NPR | City Fitness | Mind the Mat Yoga |
| Buddha B Yoga | Stroga | Department of Justice |
| Vida Gym | IMF | Congressional Quarterly |
| World Bank | Past Tense | Core Power Yoga |
| Epic Yoga | Mint Gym | |
See what our teacher training graduates had to say about their training:
"I appreciated that everything started and ended on time. Really well organized. This helped a lot, because even though it was a whole lot of information, I'm not confused or overwhelmed. I'm confident I can teach anyone."
"It has been a great program. You did an amazing job teaching and leading the program. I can see the transformation in so many people in the class."
"The extensive program has been an amazing experience and it gave me the skills I need to successfully teach yoga and its philosophies. In addition, coming from a business background, I think the course taught many valuable skill sets that people in or looking to be in managerial and leadership roles will find very useful to help them grow in their career."
"I feel capable of teaching yoga to diverse audiences in many different communities. How would I evaluate this training session? Excellent!"
"I loved, loved, loved being exposed to different teachers, different teaching styles and different methods."
"Sixteen hours of class for thirteen weekends sounded nothing less than terrifying when I was trying to decide if it was the "right" time to sign up for Yoga District's Extended Teacher Training. I am so thankful I took the plunge and set my fear of "losing my weekends" aside. There never would have been a "right" time! I am grateful for every single weekend of teacher training, and it has truly caused a shift in how I live my life and how I see the world. I think the greatest strength of the program is its teachers. Jasmine and all of the guest teachers we learned from are deeply inspiring, humble, and generous in their dedication to sharing their diverse experiences and knowledge of yoga."
"Before training, I was highly skeptical that I would feel ready to start teaching anyone by the end of training. To my surprise, as a result of all the practice teaching embedded in training, and the thoughtful feedback from highly-experienced teachers, I do feel ready! I have a lot left to learn, but teacher training has inspired in me the passion to start sharing these teachings and the confidence to just start where I am."
"Your passion seeps through everything you say and do and it was quite encouraging to have you be the leader of the program. The way [the teachers] meticulously went through each pose was thoughtful and accurately necessary."
"I just feel so grateful for your teachings and guidance… it meant so much to me."
"Skills training equipped me with:
- Confidence to teach through practice teaching and getting feedback on Dharma 1 and Power class I taught, and through inspiring words of teachers about their experiences
- Understanding alignment
- Understanding concepts of modification
- Understanding the importance of making students feel comfortable, meeting their specific needs
- Basic understanding of yogic philosophy, much easier to read books now because I have that base line understanding and I can absorb a lot more than before
- How to give precise cues and be conscious of the energetic effect of your cues
- So many things…. I think you guys know you share SO MUCH during this training. It never felt like time was being wasted. This training has been so RICH! That seems like the best word to describe it. I wish I could have a video recording of every session so I could go back and relive it, and absorb more, because it was so rich that I am sure I missed a lot! There was always, always something to learn. I always felt engaged. Before training, I couldn't imagine that you'd be able to fill 16 hours per weekend for 13 weeks with engaging material. I figured there would be lots of "fluff" to meet the requirements for the 200-hour certification. (I know, kind of cynical of me, but I have been to so many trainings on other subjects that are filled with fluff). But it was the opposite! I left every weekend wanting to stay and learn more. I am amazed and intrigued and deeply grateful. Thank you."
"I want to let you know how much this yoga teacher training has helped me. I am more aware and intentional of my actions. I have been kinder to myself and more conciderate to others. And I am physically stronger too. I am biking and running faster and looking forward to the start of my triathlon racing season in a few weeks."
"…this was a thoughtful, supportive and inspiring training program that allows you to reflect, grow and share."
"i loved the intensive, and seriously miss 7 am breathing and meditating and chanting, who'd a thunk?
other things that were great:
– meeting/ interacting with/ practicing with different teachers, hearing their journeys
– workshops on pregnancy, kids, restorative, etc — so clear and simple
– an overall theme, "so clear and simple" — you never talked down to us, you always treated us as colleagues, and i am blown away by how SMART and PASSIONATE and DOWN TO EARTH everyone involved with Yoga District is. guess that's why i adore it. you've created something amazing and rare.
– same goes for studying Sutras and Gita — clear, simple, encouraging of dialogue and free thought. loved it."
"I came into the training hoping to learn how to teach yoga to the homeless. Now that I teach at a family homeless shelter, kids yoga, and at a yoga studio in my area I see how different my life is now. I am different and my whole world is different. Thank you."
"I really appreciated the yoga for trauma section of the training. I think that it will inform my teaching style and relates well to my desire to teach gentle yoga. I believe many of the modifying ideas could be applied to gentle yoga as well. In addition, people come to all levels of yoga classes for a range of personal reasons and it important to be informed about modifications and sensitive."
Books
Booklist
Required for 200 hour: Yoga Sutras of Patanjali with translation and commentary by Swami Satchitananda (Sutras)
Required for 200 hour: The Heart of Yoga by Desikachar
Required for 200 hour: Bhagavad Gita; the original Sanskrit text with English translation by Christopher Isherwood
Required for 200 hour: Yoga Anatomy by Leslie Kaminoff (Anatomy)
Required for 200 hour: Dharma Sequence charts for Dharma level 1 and 2 (Please refrain from practicing the sequence on the cards prior to the training unless previously experienced in Dharma Yoga.)
Required for 200 hour: Integrative Yoga Therapy Teachers' Toolbox (Toolbox – If you buy this on your own online, it costs much more- we buy them wholesale so you can purchase a copy from us on the first training day for $51.)
Required for 500 hour: Bhagavad Gita, translation by Lars Martin Fosse
Required for 500 hour: Enlightened Living, an interpretation of the Yoga Sutras of Patanjali by Swami Venkatesananda
Required for 500 hour: Anatomy of Hatha Yoga: A Manual for Students, Teachers, and Practitioners by H. David Coulter
Required for 500 hour: Light on Yoga by B. K. S. Iyengar
Required for 500 hour: The Language Of Yoga: Complete A to Y guide to Asana Names, Sanskrit Terms, and Chants by Nicolai Bachman
Required for 500 hour: Asanas 608 Yoga Poses by Sri Dharma Mittra
Required for 500 hour: Hatha Yoga Pradipika by Yogi Swatmarama translated by Brian Dana Akers
Required for 500 hour: Raja Yoga by Swami Sivananda
Yoga Posture Adjustments and Assisting by Stephanie Pappas (Adjustments)
Hatha Yoga Pradipika – Swami Svatmarama
Autobiography of a Yogi – Parahamsa Yogananda
The Holy Science – Sri Yukteswar
The Art of Adjusting – Cooper
Asana Pranayama Mudra Bandha – Swami Saraswati
Yoga: The Iyengar Way – Silva Mehta
Chakra Yoga: Balancing Energy for Physical, Spiritual, and Mental Well-Being – Alan Finger
Scientific Keys Volume I: The Key Muscles of Hatha Yoga – Ray Long
Anatomy of Movement – Blandine Calais-Germain
Teaching Yoga – Donna Farhi
Teaching Yoga – Mark Stephens
Sequencing – Mark Stephens