The right class for you
Yoga Styles: There are many different styles of yoga, also known as yoga traditions. Some are fast, others slow. Some feature a lot of lecture and alignment focus, while others move you through postures a bit more quickly to "get you out of your head." Some focus on strength development, while others focus on relaxation or flexibility.

If you go to a class that features a yoga tradition that doesn't suit your needs, that doesn't mean that yoga isn't for you- it means you need to find the right type of you that meets your needs.
Go to our class schedule, and scroll over class names for complete descriptions.
Focus Areas

Class Levels

Toning/strengthening Focus: All yoga, and particularly "Flow Yoga", "Astanga Flow," "Power Flow," and "Yogalates" class types. Alignment Yoga classes will also help you understand how to do poses more precisely and therefore increase their strengthening benefits.

Flexibility Focus: All classes, although Yogalates may focus on this a bit less. For a deeper focus on flexibility, try Yin Yoga.

Alignment Focus: Try "Alignment Yoga" aka "Iyengar Inspired Yoga," or Anusara Yoga.

Moderately paced movement: Try our general "Yoga" classes, rather than "Flow Yoga" classes. Sivananda, Kripalu, Reboot, Anusara, and Hatha Yoga classes work too!

Faster paced movement: Try any type of "Flow Yoga" or "Yogalates" classes.

Relaxation & Mindfulness: All classes! For an extra dose, try "Restorative Yoga," "Yin Yoga," any classes with "Meditation," "Gentle Yoga", and Pranayama.

Beginner friendly: Yoga 1, Gentle Yoga, and Flow Yoga 1 classes are just for you!

Injury & trauma sensitive: Try Gentle Yoga, Yoga 1, Alignment Yoga, Anusara Yoga, and Yoga 1 Misfits. Please also review teacher bios to learn which of our teachers are also trained in Physical Therapy.

Level 1 is for beginners.

Level 1.5 for advancing beginners familiar with posture basics.

Level 2 is for intermediate students.

Level 3 is more advanced.

Classes that list a range of levels will offer options appropriate for the levels listed. For example, a Yoga 1-1.5 class will offer options appropriate for both total beginners, as well as advancing beginners familiar with posture basics.

If you're looking for a class that is dedicated to beginners only, please sign up for a Yoga 1, Gentle Yoga 1 (chair yoga options provided for those with limited mobility), or Flow Yoga 1 class online.
Some Encouragement As We Head Intro Spring!

From Daisaku Ikeda's "To My Friends" Series: Determine to face and challenge any suffering or hardship head on! Continuous, ceaseless efforts to challenge your situation will enable you to strengthen […]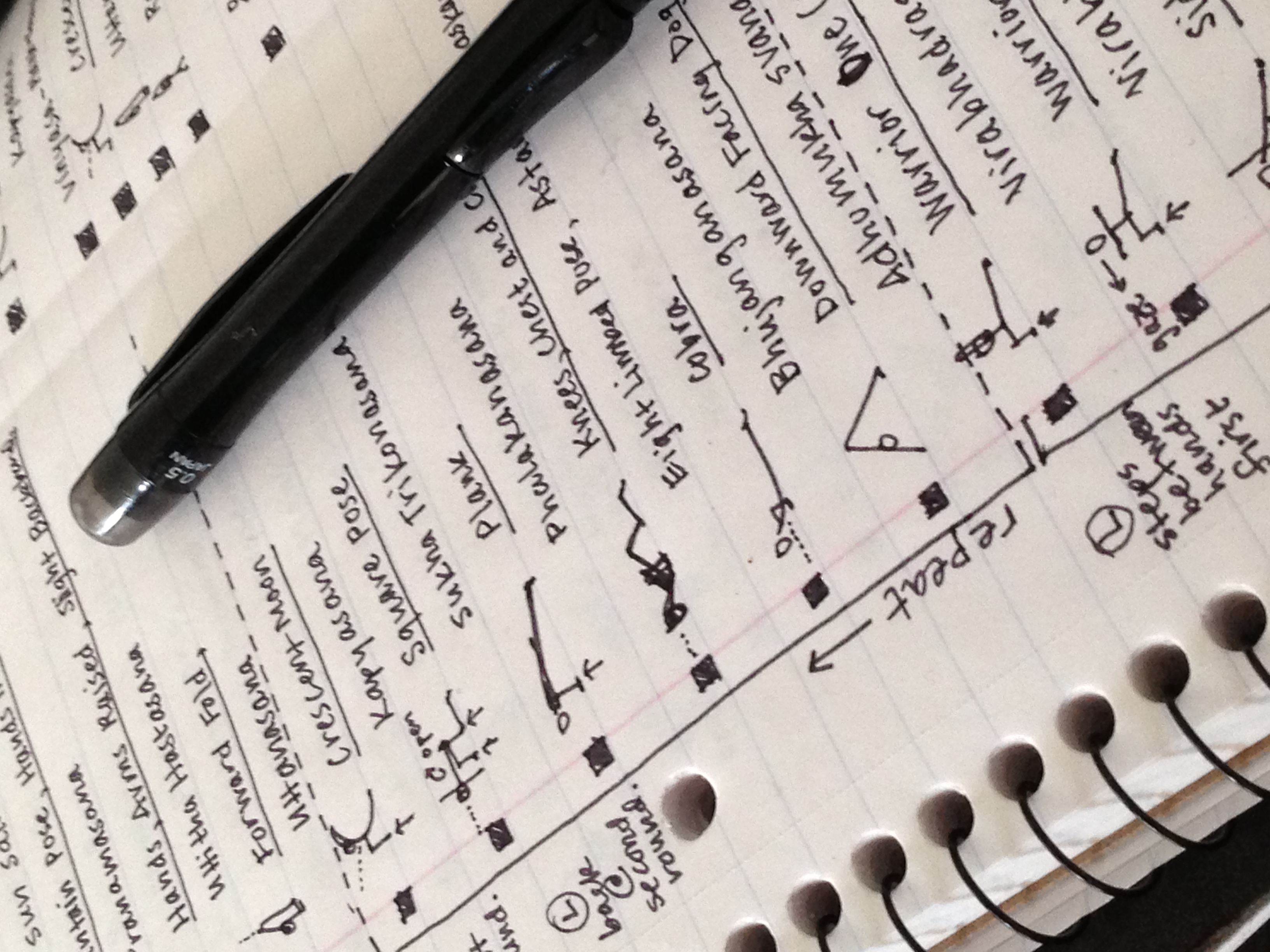 The Yoga District 200 and 500 hour teacher training certification programs, registered by the Yoga Alliance
are unique in their emphasis on diversity of teaching styles studied, personal attention, and trauma sensitive yoga. It's no coincidence that Yoga District is regularly voted the leading studio in the nation's capital, and that most of its classes are taught by graduates of its training program. As a full time yoga school, small group trainings are led up to eight times a year by a dedicated faculty including
Jasmine Chehrazi
, contributor to the Harvard Karma Yoga Project teacher training, teacher training faculty at George Washington University, Yoga Alliance Standards Committee Advisory Board Member, Yoga Activist Founder, and Yoga Service Council Advisory Board Member. So take your practice and community involvement to the next level by joining a training. There's a reason why our graduates call the training "transformative."
Check out the yoga teacher training »