Who is John Galt? Some yogis and lululemon customers started asking this question last month when the name popped up on the yoga retailer's reusable shopping bags. Online, customers and journalists railed or defended the new slogan.
Turns out, John Galt is nobody – at least not in real life. He is the fictional creation of American Objectivist author/philosopher Ayn Rand in her 1957 novel, Atlas Shrugged. Galt, the central and primarily absent figure of the novel is innovator, symbolizing the value of the creative human mind.
That's where lululemon comes in. On the corporate community blog of the Vancouver-based company, a member of the "Brand team" explains the inspiration behind the bags:
Chip Wilson first read this book when he was eighteen years old […] Only later, looking back, did he realize the impact the book's ideology had on his quest to elevate the world from mediocrity to greatness (it is not coincidental that this is lululemon's company vision). [Read more about it here.]
A pretty tall goal: to elevate the world from mediocrity to greatness. But aside from condescension (or really high prices on yoga pants!), the sentiment of the slogan aims to be a positive one: "Life can be hard, challenging and unfair. What we can control, however, is our reaction," and apparently the bags will help remind you to "conquer the epidemic of mediocrity," with John Galt cheering you on.
Over 600 comments later, the debate continues on whether this is a gross promotion of unchecked capitalism or just one man's corporate manifesto to help others shoulder the burden or modern life.
I find that the marriage of emotional, physical, and spiritual healing on the mat helps inspire me to live a better life. But Molly Worthen, a self-described yoga enthusiast who practices four times a week, hits the mark in a review for Slate:
[T]he only thing worse than a yoga teacher who makes you hold plank pose for three minutes straight is one who—like the famously humorless Rand herself—is all righteousness and no irony.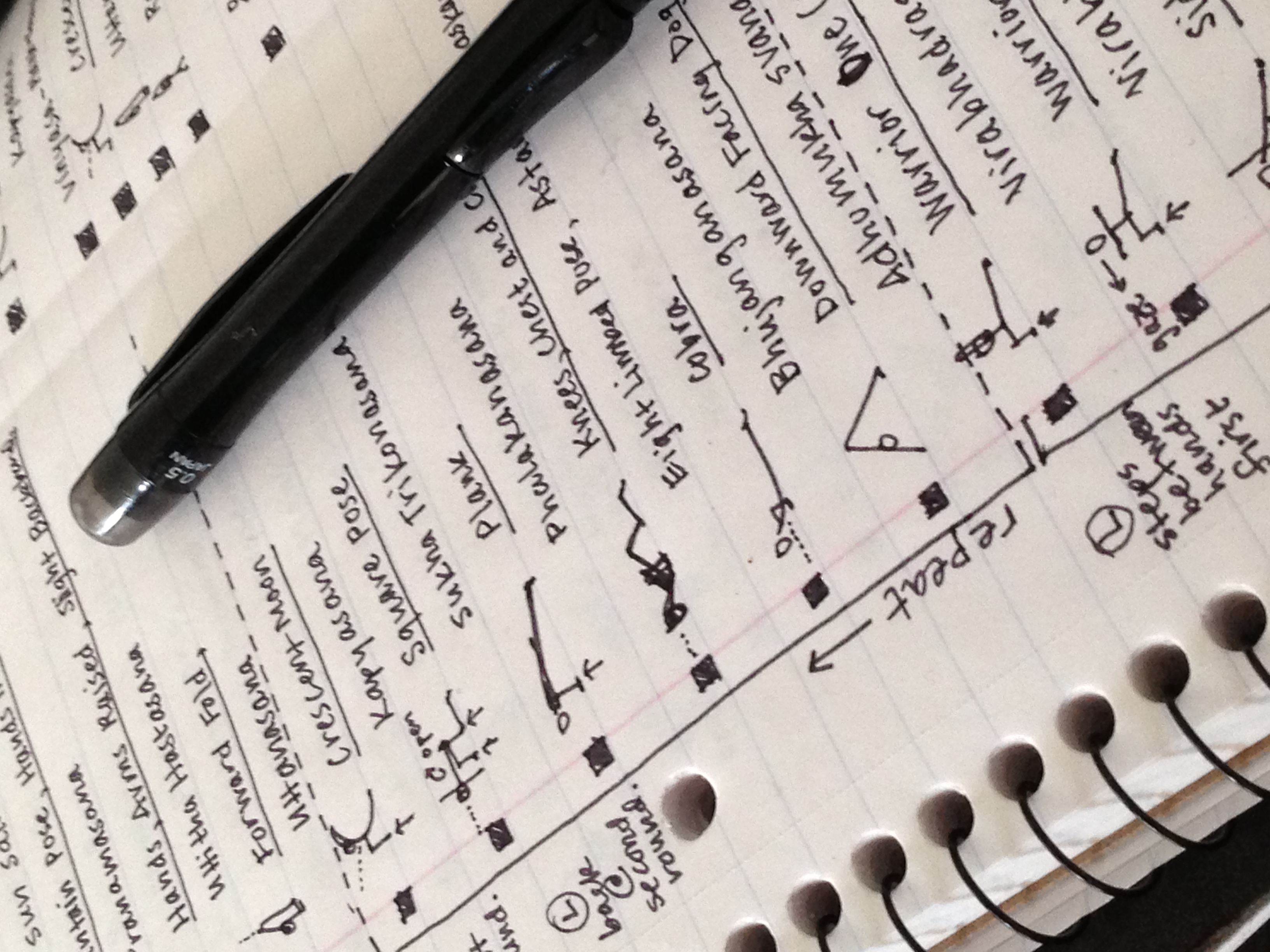 The Yoga District 200 and 500 hour teacher training certification programs, registered by the Yoga Alliance
are unique in their emphasis on diversity of teaching styles studied, personal attention, and trauma sensitive yoga. It's no coincidence that Yoga District is regularly voted the leading studio in the nation's capital, and that most of its classes are taught by graduates of its training program. As a full time yoga school, small group trainings are led up to eight times a year by a dedicated faculty including
Jasmine Chehrazi
, contributor to the Harvard Karma Yoga Project teacher training, teacher training faculty at George Washington University, Yoga Alliance Standards Committee Advisory Board Member, Yoga Activist Founder, and Yoga Service Council Advisory Board Member. So take your practice and community involvement to the next level by joining a training. There's a reason why our graduates call the training "transformative."
Check out the yoga teacher training »