Browsing articles from "September, 2011"

The autumn season is now officially upon us.  The cozy comforts  of fall – the colorful leaves, pumpkins, apple cider, and cool breezes offer a refreshing change of pace from the heat and humidity of summer.   I am welcoming the change in season, but it is difficult for me to adjust to the fluctuations in weather patterns, the different types of pollen in the air, colder temperatures, and shorter days.  I have a tendency to get sick during this time of year and feel somewhat low spirited and disconnected.  My body is very sensitive to the changing of all seasons but especially the cooler ones.   Thankfully, my yoga practice helps me make this transition a bit more seamless.
Autumn is a time for letting go… clearing space to allow for transformation.  It is a good time to reflect on all the things in our lives that are no longer serving us, as well as giving special attention to the exhalation of the breath, apana, the cleansing, outward and downward flow of energy.   When we clear away waste or anything that is undesirable or threatening to our health and wellbeing, we become more grounded and allow space for a strong foundation.  From here we can enjoy greater resilience to stress, a stronger immune system, a clearer and more focused mind, a more positive outlook on life, and a deeper sense of purpose.
Throughout the fall season, it is beneficial to practice yoga at a slow, smooth and steady pace, making sure to gently warm up the body to avoid injury and consciously explore poses that help cultivate groundedness, calmness, and rejuvenation.  Moon salutations, a highly beneficial warm-up sequence of yoga poses, help bring balance to multiple levels of the mind and body, perfect for this time of year.  Enjoy this sequence, embrace the moment and embrace season. Happy autumn everyone!
Before he painted Les Demoiselles d'Avignon, Picasso was a realist who painted boring landscapes in boring colors.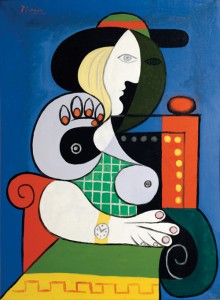 This is what I think of when I can't find my scorpion pose (or whatever crazy variations my teachers have cooked up on a given night). And I find a lot of comfort in that thought. Before we run, we walk; before we hop back, we step; before we levetate, we jump; before we lift a leg, we drop a knee; before we bind, we hook.
And so it is off the mat as well. Before I can achieve total harmony in all my relationships, I have to struggle with my mind and my pre-conceptions. I have to stop jumping to conclusions, try taking a deep breath, practice patience, and learn to ignore nasty thoughts when they arise. With baby steps, we can eventually become the best versions of our selves, bearing most likeness to the One who created us. This oneness is yoga.
So let's try not to be frustrated with our bodies when we can't achieve the poses we've set out to achieve. Let's release expectations, release judgment and remember that before he was Picasso, he was just little Pablo.
Yoga is a wonderful way to relax, slow down, quiet the mind, to just be in the moment.  Especially while living in a busy, high-stress, power-driven city such as Washington, D.C., yoga can be extremely therapeutic.  People are often drawn to yoga as a means to find calmness and cultivate a sense of peace and serenity.  For some, this may mean going directly into a quiet meditation.  Simply sitting may be the extent of your asana practice.  However, most of us have so much chatter running through our minds that this is just not possible.  When our mind is cluttered with stress, physical stillness and mental concentration can be very difficult to achieve.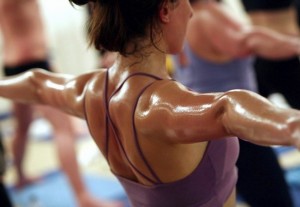 It is important to remember that an essential part of yoga is striking the balance between effort (sthira) and ease (sukha).  Before finding stillness, sometimes we need to actually build more heat, more energy.  Think back to when you were in grade school and how awesome it felt to get outside and run around the playground at recess after being cooped-up inside a classroom.  Do you remember feeling much more alert and focused afterwards?
Yoga can be similarly revitalizing.  Flowing through several sun salutations is a fantastically energizing and powerful way to kick-start your day or end your hectic week. Being careful not to overexert yourself when your body needs to rest, sometimes the best remedy to combat chronic stress, refocus, and recharge is to engage in a vigorous and dynamic practice.  Moving the body to its edge can help clear away blockages in our mind, body, and other areas of our lives.   As we move through a challenging sequence, it is important to find the areas in our bodies where we can relax even as other parts of our body are incredibly engaged.  Then once you have worked out all the kinks in body, finally your body is able to completely relax into stillness, the mind can finally focus and meditation becomes more attainable.  With this practice, we learn what areas in our mind we can soften and how to refocus our thoughts and energy.
Tomorrow morning challenge yourself in a vigorous, sweat-dripping practice.  Challenge yourself to find your edge and see how it changes your day; see how it changes your life.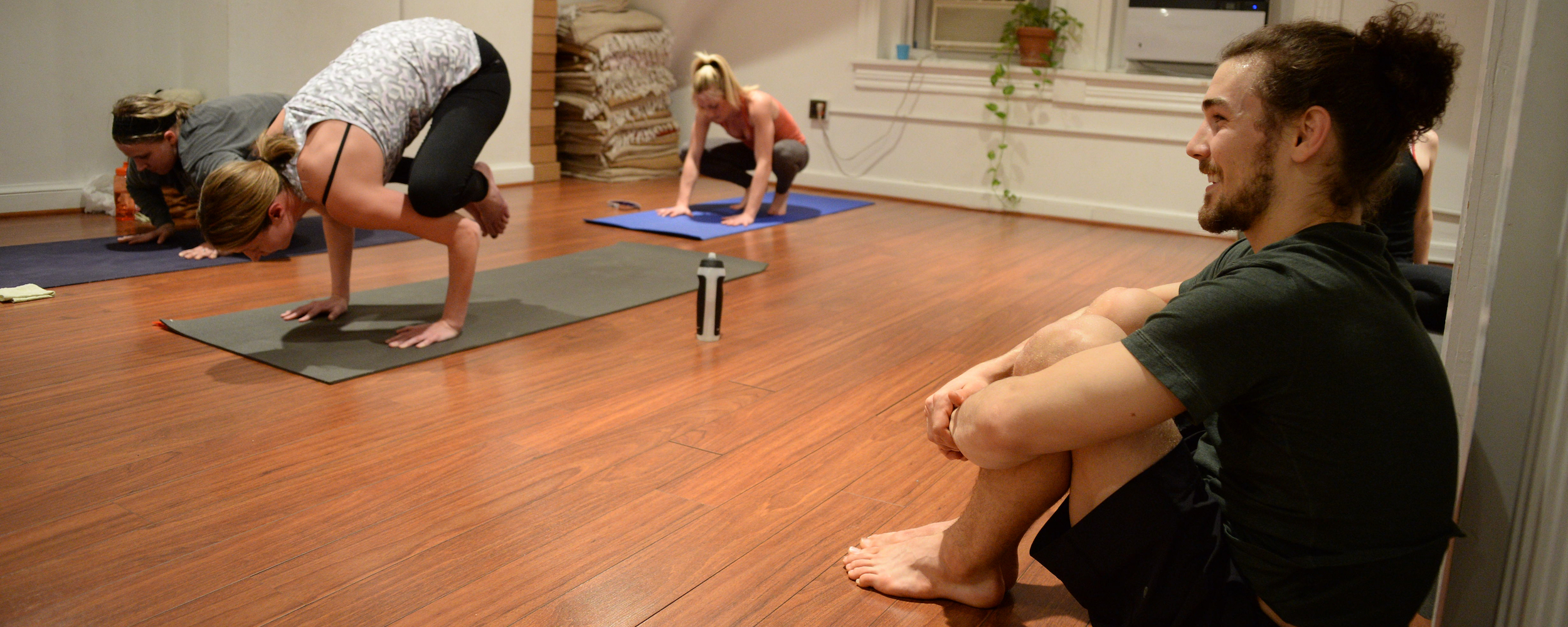 The diverse family of DC yoga teachers at Yoga District are dedicated to making yoga accessible to everyone through a huge variety of yoga class types, from vinyasa flow to restorative and beyond. Most Yoga District teachers are graduates of Yoga District's nationally-attended 200 hour teacher training program. All Yoga District classes focus on coordinating breath with body movement to promote flexibility, strength, and peace of mind. We strongly believe in yoga as therapy, so catch one of our classes whenever you need a healthy dose of self-care.
See all yoga teachers »

The Yoga District 200 and 500 hour teacher training certification programs, registered by the Yoga Alliance are unique in their emphasis on diversity of teaching styles studied, personal attention, and trauma sensitive yoga. It's no coincidence that Yoga District is regularly voted the leading studio in the nation's capital, and that most of its classes are taught by graduates of its training program. As a full time yoga school, small group trainings are led up to eight times a year by a dedicated faculty including Jasmine Chehrazi, contributor to the Harvard Karma Yoga Project teacher training, teacher training faculty at George Washington University, Yoga Alliance Standards Committee Advisory Board Member, Yoga Activist Founder, and Yoga Service Council Advisory Board Member. So take your practice and community involvement to the next level by joining a training. There's a reason why our graduates call the training "transformative."
Check out the yoga teacher training »