Browsing articles in "Community"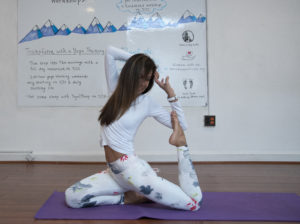 Meet Carla, one of Yoga District's lovely teachers.
In these video she shares why she practices and teaches yoga.
Carla's goal for her students: "The more they know themselves, the happier they will be."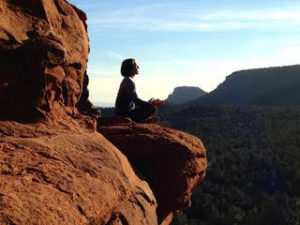 Hailey, a member of our Yoga District Community, will explore how to live a more sustainable life. Her environmental blog series will introduce various ways to reduce your carbon footprint.
 Find out how to reduce your carbon footprint while being homebound. During these unusual times, why not try to develop some new environmentally beneficial habits? Read more >>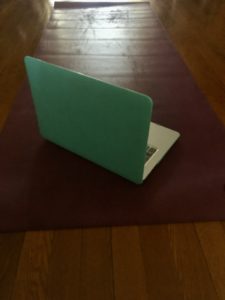 With everything going on now, this might be when you need yoga the most! Yoga District is offering several daily online yoga classes through Zoom. Connect with your community through a virtual practice and enjoy yoga together! 
We understand that sometimes you decide to take a class last minute. Good news, last minute yoga is a real option! We have an automated service that sends the link to join your online class within moments of making a reservation. Read on to find out more.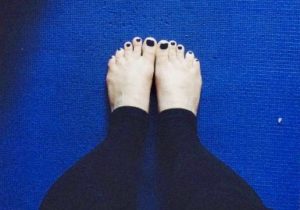 You enter a studio, take off your shoes, and step onto your mat. With a deep inhale and relaxing exhale, you begin your yoga class. Have you ever wondered why it's customary to practice yoga barefoot? Or the reason you remove your shoes when entering a yoga studio? 
Read on to learn about the cultural, practical, and physical reasons that yoga studios are shoeless.
No two yoga classes are identical, but sometimes something truly unexpected may occur. What if, during your yoga class, one of the students becomes ill? How do the yoga teacher and the rest of the class help that person in need? This is exactly what transpired during one of Andrew's Yoga District classes.  
When a student gets sick in class: stay calm, check their vitals, and, if necessary, call 911. Do your best given the circumstance.
Read on to find out what happened in Andrew's class and learn how he maintained a safe space for all–even as an emergency situation unfolded. Read more >>
Mindlessness is Important
People talk about mindfulness all the time but I can't ever recall anyone talking about mindlessness.
Patrice Ford Lyn, professional life coach, examines the benefits of combining  being mindlessness and mindfulness.
Are you good at setting boundaries?
Your answer is likely a bit more nuanced than a simple
"yes," or "no."
Setting personal boundaries is a form a self-care. Read on as Patrice Ford Lyn, professional life coach, discusses personal boundaries and how to improve setting them in your life.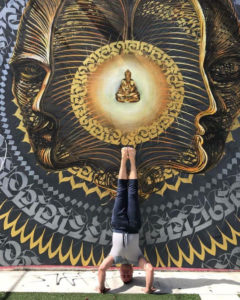 Meet Edwin one of our lovely teachers! Learn about his personal journey with yoga and how he encourages students to have their own transformative experience.
"Yoga has helped me nurture my own individuality."
Feel feel to attend one of his classes and read on to learn more about Edwin.
Edwin's Class Schedule:
Tuesdays 8:00 PM, Flow Yoga 2-3

@ H Street

Thursdays 6:35 PM,  Flow Yoga (All Levels) @ DuPont
If you've been experiencing feelings of loneliness lately, you are not the only one.
Patrice Ford Lyn, professional life coach, shares her insights into the epidemic of loneliness and the steps we can take to find and maintain community.
HAPPY P

R

IDE
Weekly Donation Class
Every Tuesday
Columbia Heights Studio
5:15PM – 6:15PM
Sign Up here
Another June (Pride Month) has come (and nearly gone) in the district. At Yoga District, we are proud to celebrate the diversity of our community–including those who identify as LGBTQ+.
Chad, a Yoga District teacher, has been offering weekly donation classes to benefit The American Civil Liberties Union (ACLU) — a champion advocacy organization for the LGBTQ+ community.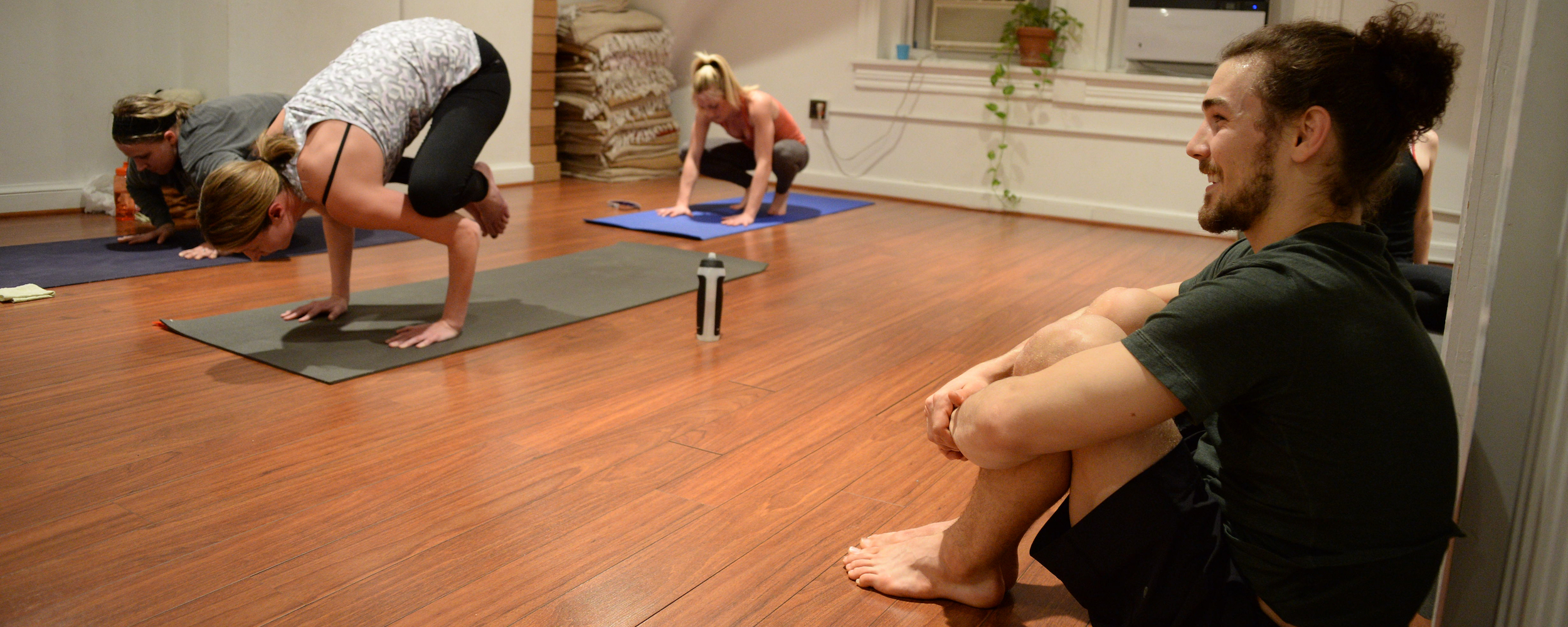 The diverse family of DC yoga teachers at Yoga District are dedicated to making yoga accessible to everyone through a huge variety of yoga class types, from vinyasa flow to restorative and beyond. Most Yoga District teachers are graduates of Yoga District's nationally-attended 200 hour teacher training program. All Yoga District classes focus on coordinating breath with body movement to promote flexibility, strength, and peace of mind. We strongly believe in yoga as therapy, so catch one of our classes whenever you need a healthy dose of self-care.
See all yoga teachers »

The Yoga District 200 and 500 hour teacher training certification programs, registered by the Yoga Alliance are unique in their emphasis on diversity of teaching styles studied, personal attention, and trauma sensitive yoga. It's no coincidence that Yoga District is regularly voted the leading studio in the nation's capital, and that most of its classes are taught by graduates of its training program. As a full time yoga school, small group trainings are led up to eight times a year by a dedicated faculty including Jasmine Chehrazi, contributor to the Harvard Karma Yoga Project teacher training, teacher training faculty at George Washington University, Yoga Alliance Standards Committee Advisory Board Member, Yoga Activist Founder, and Yoga Service Council Advisory Board Member. So take your practice and community involvement to the next level by joining a training. There's a reason why our graduates call the training "transformative."
Check out the yoga teacher training »