Browsing articles in "Desserts"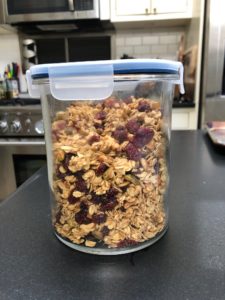 During a crisis, sometimes benign and routine actions keep us grounded and nourished so we are available to fight for justice.
In these moments I go back to food staples that use items already in my pantry. Something that will provide shelf-stable and easy nourishment.
Today that's granola. It's a simple and incredibly versatile recipe that can easily be adjusted based on your needs.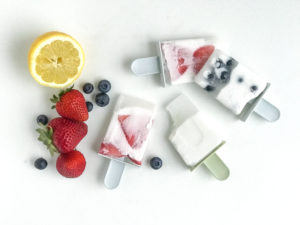 Looking for a cool fun summer snack? These lemonade popsicles are just the thing! Lemonade mixed with coconut milk and your favorite fresh fruit will keep you refreshed all summer long. A perfect treat for the kids too!
Make these popsicles your own! This recipe has three simple ingredients. I'll walk you through how to choose them so you can make your favorite combination!
Breath in the scent of chocolate, taste a hint of honey and breath out sheer joy. Being indulgent never felt so good…try these healthy treats!
Eating well is a form of self-care. Yet it's not always easy to meet your sweet cravings and still eat wholesome.
Want something a bit sweet then read on for a few of our favorite healthier recipes!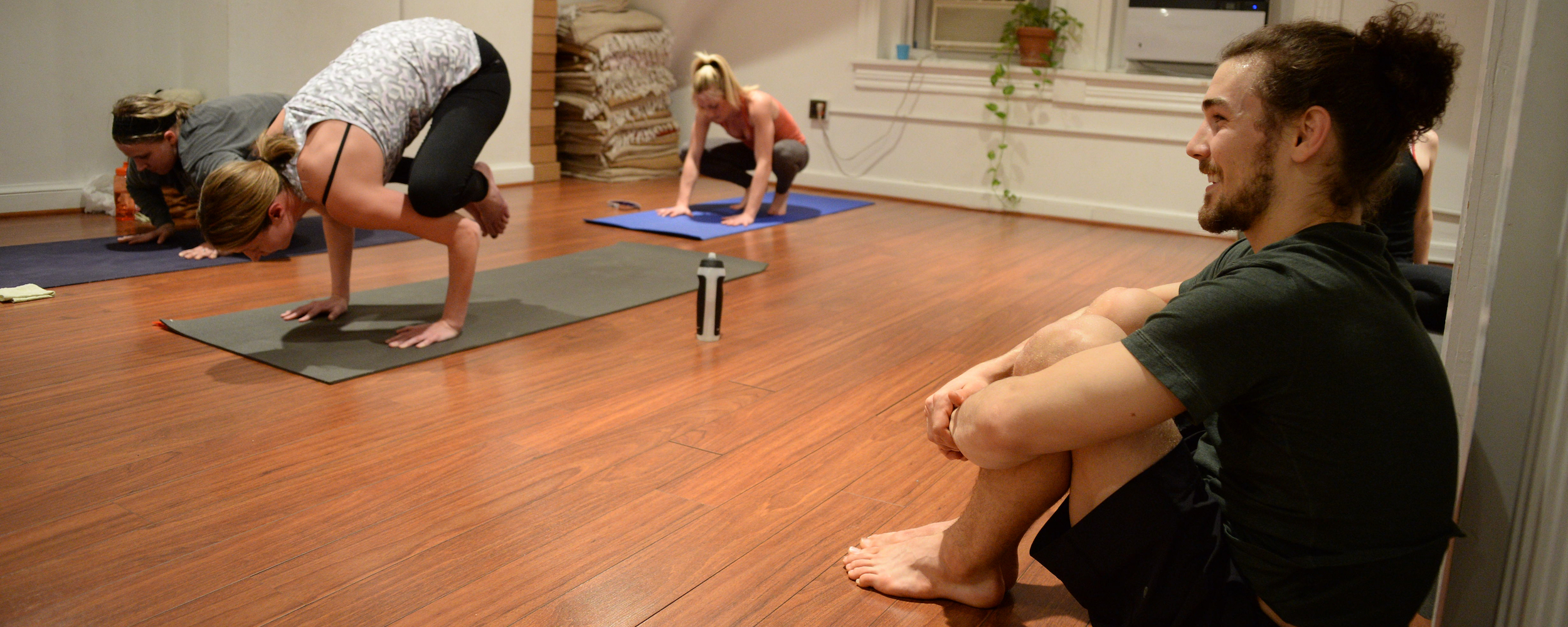 The diverse family of DC yoga teachers at Yoga District are dedicated to making yoga accessible to everyone through a huge variety of yoga class types, from vinyasa flow to restorative and beyond. Most Yoga District teachers are graduates of Yoga District's nationally-attended 200 hour teacher training program. All Yoga District classes focus on coordinating breath with body movement to promote flexibility, strength, and peace of mind. We strongly believe in yoga as therapy, so catch one of our classes whenever you need a healthy dose of self-care.
See all yoga teachers »

The Yoga District 200 and 500 hour teacher training certification programs, registered by the Yoga Alliance are unique in their emphasis on diversity of teaching styles studied, personal attention, and trauma sensitive yoga. It's no coincidence that Yoga District is regularly voted the leading studio in the nation's capital, and that most of its classes are taught by graduates of its training program. As a full time yoga school, small group trainings are led up to eight times a year by a dedicated faculty including Jasmine Chehrazi, contributor to the Harvard Karma Yoga Project teacher training, teacher training faculty at George Washington University, Yoga Alliance Standards Committee Advisory Board Member, Yoga Activist Founder, and Yoga Service Council Advisory Board Member. So take your practice and community involvement to the next level by joining a training. There's a reason why our graduates call the training "transformative."
Check out the yoga teacher training »