New Year 2015 Yoga Retreat in the Shenandoah Valley, Jan 2-4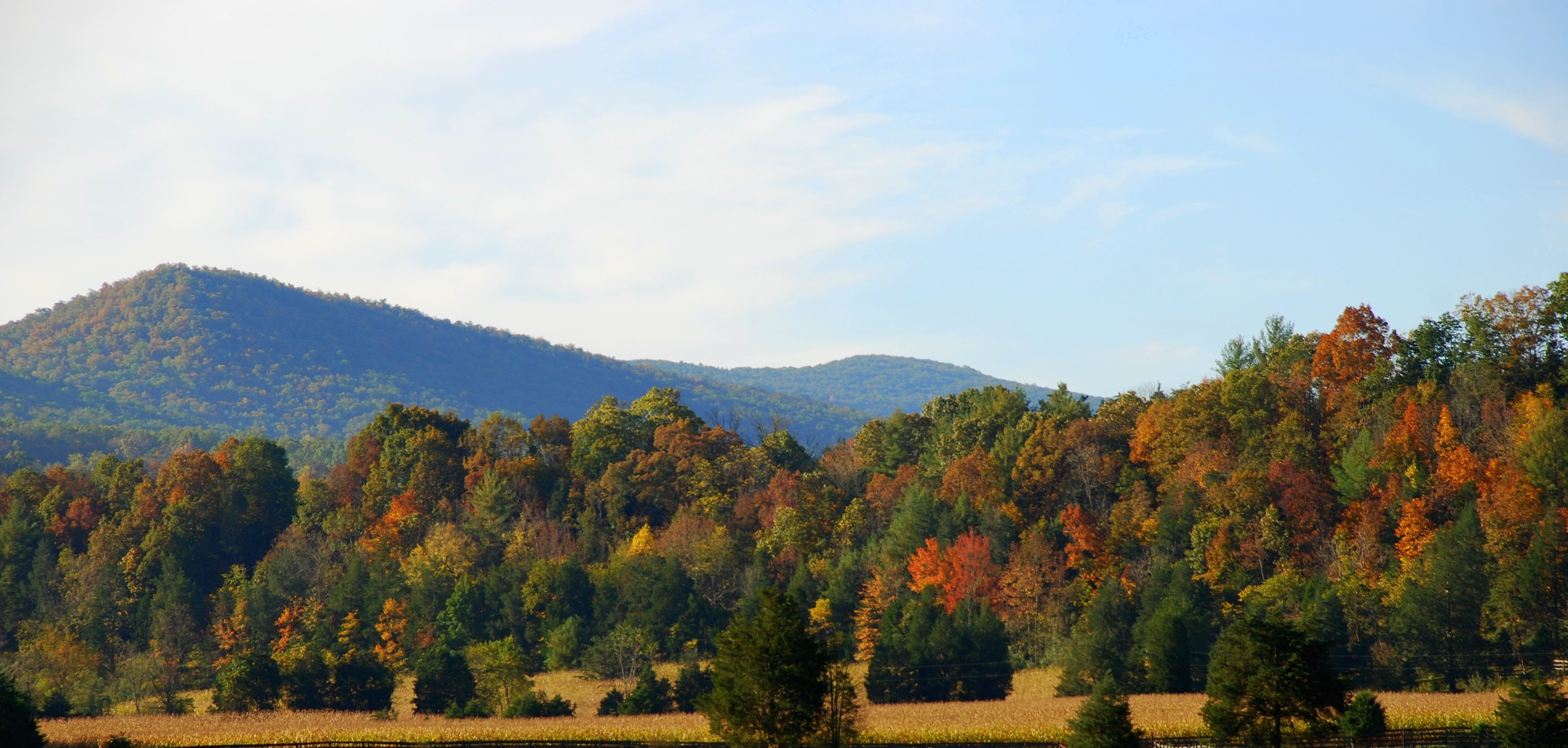 Begin the New Year with Intention.
Join us to celebrate and welcome the first weekend of the year. We'll gather at a luxurious, mountain-view property amidst the greenery in Luray, VA, January 2-4, 2015. The new year brings wonderful opportunities and loads of potential. It's a time for reflection, refinement, and resolution, but through all of the promises for change and aspiration, you remain perfectly wonderful you. Your natural state of peace, truth and pure bliss is always right there at the center, awaiting celebration.
Yoga District's much-loved teacher, Cara George, will lead the New Year's Retreat in Virginia's beautiful Shenandoah Valley that will honor resolution, but also celebrate you.
We'll practice yoga, meditation, reiki and guided relaxation, eat delicious vegan meals, enjoy the hot tub, listen to music, chat or play games around a cozy fire, relax and have fun. The weekend is an opportunity to let go, have fun, and celebrate your natural, centered state so that we can move into 2015 feeling present and alive! Throughout the weekend, you will have the opportunity to workshop poses and ask lots of questions about asana and meditation. We'll be staying in a luxurious, mountain-view property in Luray, Virginia (approx. 2 hours drive from Washington DC).
See all details and a sample schedule below. Contact us with any questions or sign up for the New Year Yoga Retreat in the Shenandoah Valley online.
Accommodation
Cozy shared accommodation (4 bedrooms, 4 bunk rooms, 5 bathrooms; 2,3, or 4 guests per room)
Free wireless internet service
Cable TV
Hot Tub
Large game room with pool table, HDTV, other gaming equipment
4 bedrooms, 4 bunk rooms, 5 bathrooms
Meals
Brunch: toasts, spreads, a cooked grain like oatmeal, fresh fruit, coffee, tea, etc.
Dinner: May include any of the listed meal combinations — Vegan chili, Spinach mushroom prune stew, Eggplant tomato lemon stew, Coconut curry with rice, Peanut sauce w/ gf noodles, broccoli and cauliflower, Quinoa with garlicky veggies and kale casserole, Rice with beans w/tortillas, salsa, garlic-kale chimichurri, sauteed green peppers, and onions, Cabbage soup with carrots and a side of rice
Fees and Registration Options
Early Bird Enrollment: Register by 12/2/2014 for a reduced rate of $390.
Regular Enrollment: Register on or after 12/3/2014 for the regular tuition of $430.
Payment Plan Enrollment: Pay a $100 deposit upon initial registration to confirm your spot and have the final $330 auto-charged to your credit card on file with Yoga District 2 weeks before the retreat start date (December 19, 2014)*.
*Please note that a 5.75% tax on your payment installments will be applied to both payments.
Give the gift of a yoga: We welcome you to enroll a friend for the retreat this holiday season! Email us the full name of whomever you wish to enroll. We will process registration on our end and confirm.
New Year Yoga Retreat Tentative Schedule
Friday, January 2
Arrive by 5:30
6pm Opening, Yoga Practice
7:30pm Dinner
9pm Energy Circle + Relaxed Time
Saturday, January 3
8-8:30am Breakfast smoothie, coffee and teas
8:30-9am: Morning meditation
9am-11am: Energized Yoga Practice
11am-1pm: Brunch + Free Time
1-3:30pm Optional Winter Hike/Walking Meditation
3:30-4:30pm Yoga Nidra – Deep Relaxation
4:30-5:30pm Free Time
5:45-7:15pm Yin/Yang Yoga Practice (Energized with Restorative)
7:15-8:30pm Dinner
9pm Energy Circle + Relaxed Time
Sunday, January 4
8-8:30am Breakfast smoothie, coffee and teas
8:30-9am: Morning meditation
9am-11am: Energized Yoga Practice
11-1pm Brunch + Free time
1-3pm: Optional Asana Workshop- an opportunity to bring your questions about asana and meditation and work on different aspects of the practice with guided instruction.
3-4pm: Free time or enjoy the hot tub!
4-5pm: Closing and departure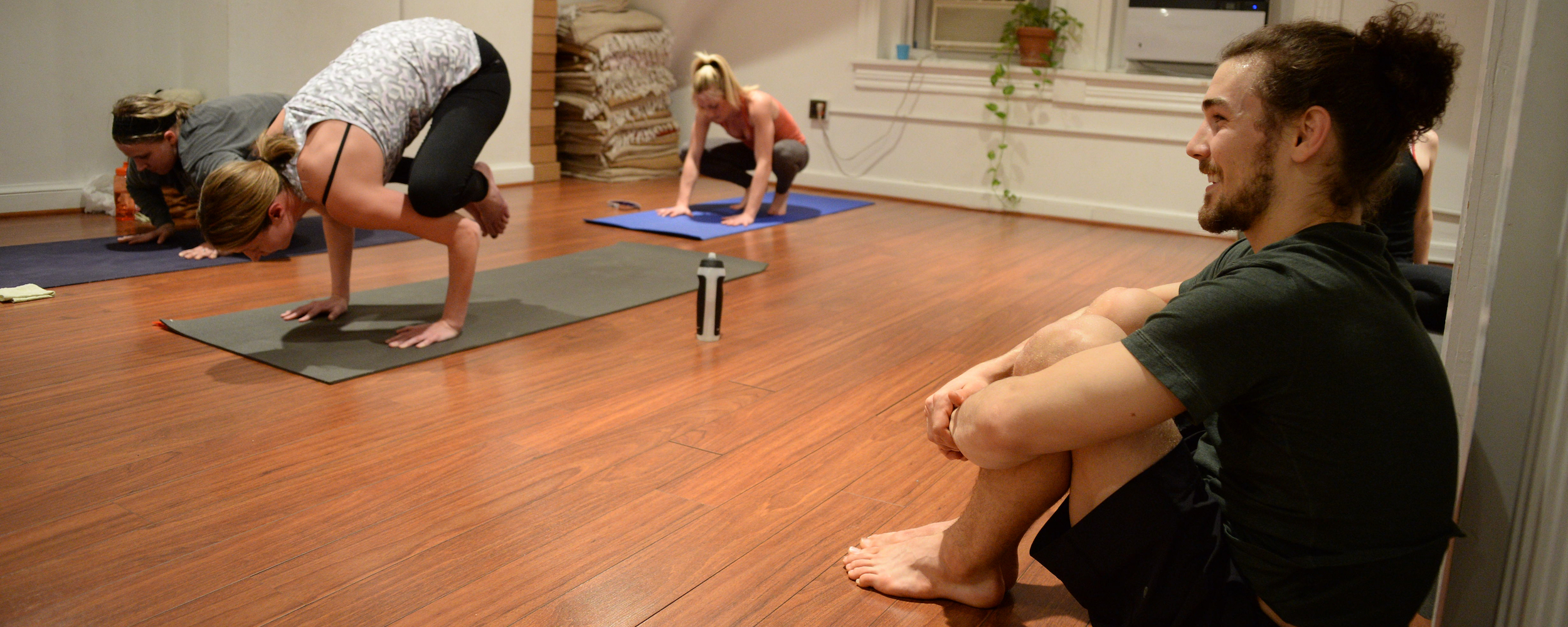 The diverse family of DC yoga teachers at Yoga District are dedicated to making yoga accessible to everyone through a huge variety of yoga class types, from vinyasa flow to restorative and beyond. Most Yoga District teachers are graduates of Yoga District's nationally-attended 200 hour teacher training program. All Yoga District classes focus on coordinating breath with body movement to promote flexibility, strength, and peace of mind. We strongly believe in yoga as therapy, so catch one of our classes whenever you need a healthy dose of self-care.
See all yoga teachers »

The Yoga District 200 and 500 hour teacher training certification programs, registered by the Yoga Alliance are unique in their emphasis on diversity of teaching styles studied, personal attention, and trauma sensitive yoga. It's no coincidence that Yoga District is regularly voted the leading studio in the nation's capital, and that most of its classes are taught by graduates of its training program. As a full time yoga school, small group trainings are led up to eight times a year by a dedicated faculty including Jasmine Chehrazi, contributor to the Harvard Karma Yoga Project teacher training, teacher training faculty at George Washington University, Yoga Alliance Standards Committee Advisory Board Member, Yoga Activist Founder, and Yoga Service Council Advisory Board Member. So take your practice and community involvement to the next level by joining a training. There's a reason why our graduates call the training "transformative."
Check out the yoga teacher training »