Workplace Yoga
bringing the practice to your space
workplace Wellness Through Yoga
Every being deserves the holistic benefits of yoga as a practical tool of empowerment, health, and physical fitness. Just as we bring yoga to underserved communities through our nonprofit Yoga Activist, we also offer tailored yoga programs to diverse workplaces. Designed reduce stress and improve corporate culture, you can try out our affordable office and workplace yoga programs at your space in DC or anywhere online. Offerings include beginner-friendly mat-based yoga classes, meditation, and chair yoga. Just complete the form below or text 202-285-8754, and read on for testimonials and more info.
Workplace Yoga Partnerships
UN World Food Programme

Deloitte

Feldesman Tucker Leifer Fidell LLC

DC Public Libraries

Howard University

Unity Health Care

Capitol Area Food Bank

Holy Cross Hospital

Morgan Stanley

Phillips Collection

Smithsonian

And many more!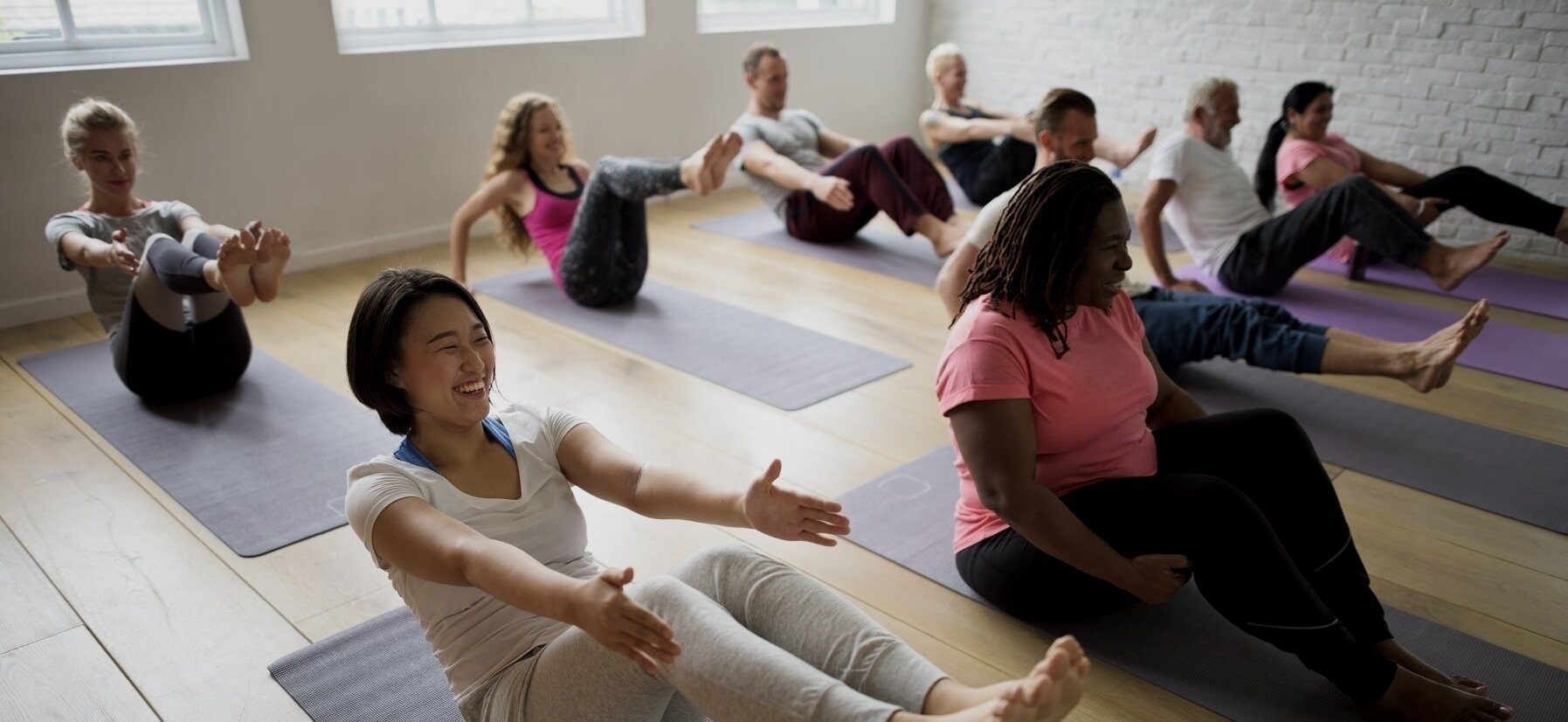 Corporate Yoga Program Benefits
Employees that are happy and full of energy, and as a result, more productive

Decline in stress-related sick occurrences

Improved concentration, decision-making skills and ability to multi-task

Improves employee alertness and ability to react more calmly in demanding situations

Relief of head, neck and back strain, carpal tunnel syndrome, insomnia, high blood pressure and work-related injuries from repetitive motion

Better relations between employees and those they serve

Enhanced employee attitude and outlook

General well-being in the workplace which reduces employee turnover



Health is Wealth
It's as simple as that. When we are healthy, we are better able to face challenges and give our best to whatever endeavor we undertake. Recent research indicates that companies who offer yoga and wellness program to their employees reduce their annual health insurance premiums, and thereby improve their bottom line.
How Do I Get Started?
Yoga District can customize a class to best fit the needs of your company and employees. We provide qualified, experienced, insured, and certified teachers. Our clients often provide a classroom space (common spaces include gyms, conference rooms, larger offices, rooftops) or online platform of choice (Zoom, FB Live, Microsoft Teams), then we'll take care of the rest. We also arrange classes for organizations at our studios and local parks.
If you'd like to explore the value of adding a yoga program to your workplace benefits please fill out the form below and we'll take care of the rest!
Testimonials
Our teachers are thoroughly qualified, and ready to develop a workplace yoga program suited to your needs. Here is a sampling of feedback from our partners:
"The teacher [a recent graduate of the Yoga District Teacher Training program] is very good. So many great teachers come out of your program!"
"[The teacher] had a great vibe, effective flow, and was really knowledgeable about how to modify asanas for various experience, strength, and flexibility levels in the class. He was also just really genuine and friendly."
"…Great teacher – seems very experienced."
"What a great teaching presence!"
"[The teacher] was prompt and really took the time to find out what we wanted from our practice."
"Class flowed very well and [the teacher] was incredibly instructive and easy to understand. We are excited to keep the class going."
"Thank you for your partnership and contributions to their (the students') learning experience."
"Many thanks for the wonderful experience."
"What a fantastic addition… I do a lot of yoga, but never from a chair. What a great thing to remember for the plane."
"Thanks for sharing yoga with us. It really helped."
If you have any other questions, please feel free to contact [email protected] or text us at 202-285-8754.