Browsing articles from "February, 2013"
Like carrots, zucchini is one of those vegetables that crosses over delightfully from dinner plates to desert.   Since it goes well into baked goods, here's a recipe for nutty zucchini cookies.  They're a wholesome, savory treat, and even though vegan and with a vegetable base, still a little sweet.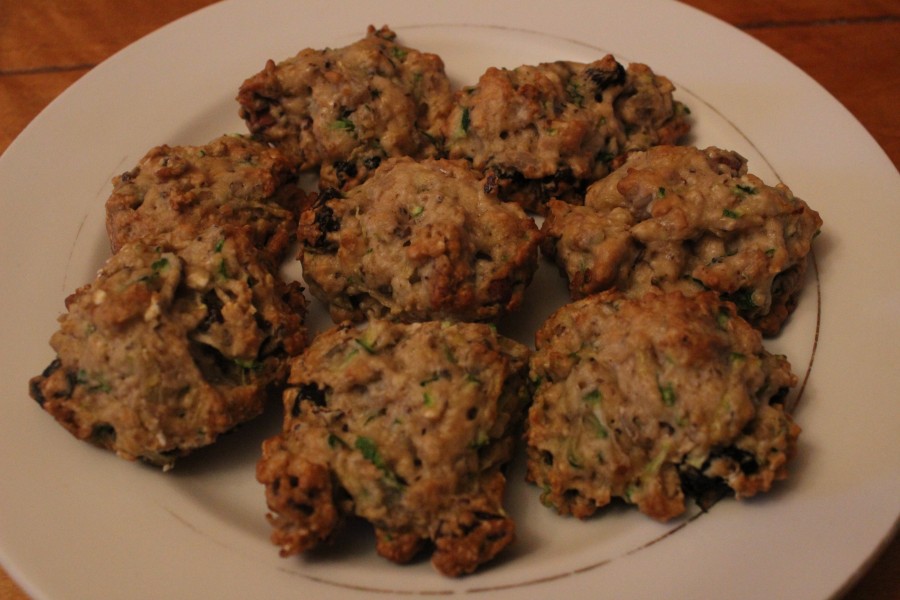 Ingredients:
dry
– 1/2 cup sugar
– 1/2 cup applesauce (substitute butter)
– 2 cups flour
– flax seed water mixture (1 tbs ground flax: 3 tables of water) mixed
(in substitute of egg)
– 1 tsp baking soda
vegetable
– 1 cup shredded medium zucchini

spices
– 1/2 tsp cinnamon
– 1/2 tsp clove
– 1/2 tsp vanilla

fixings
– 1/2 cup of oats
– 1 cups of mixed nuts
1.Get your oven warm and ready for the cookies by preheating it to 355℉.
2.  Shred your zucchini into fine pieces (it's alright to leave the skin on).
3.  Whisk all the dry ingredients together (sugar, applesauce, flour, flax, and baking soda).
4.  Add shredded zucchini to the mix.
5. Add in the spices, and feel free to add in more if you're feeling creative!  As long as they're compatible, of course!  (perhaps nutmeg, or allspice?)
6.  Throw in the fixings.  The more, the merrier, the tastier. Load it up.
7.  Prepare a cookie sheet.  You could line it with parchment paper, or grease it with a vegan kind of oil.  (I've used coconut oil before, it works just fine).
8.  Once you've got a well-blended bowl of batter, start placing cookie sized drops of batter onto your sheet.
9.  Let the cookies bake for 10 to 12 minutes.
*don't overbake – your cookies could dry out or burn.  They bake almost like scones, since there's a lot of dry ingredients in the mix.  The zucchini adds a bit of moisture, though*
10.  Let them cool, and enjoy (possibly with a nice glass of almond milk or some tea!)
In the midst of winter snowstorms, there's something satisfying about visiting the Desert Room at the National Botanic Garden. Whereas many of the other chambers throughout the grounds are tropical and humid, the Desert Room's atmosphere is warm and arid, carrying a simple silence that has a stark contrast to the bitter windchill of our known winter weather in Washington.
Deserts lack an abundance of vegetation, except for their cacti and succulent plants, which are fascinating evolutionary structures.  Growing in dry areas that are subject to drought, cacti do what they must to conserve water.  Over time, they've adapted in all sorts of ways.  For one, unlike other plants, they've lost their leaves, and in place, have spines, which provide protection and shade from the elements.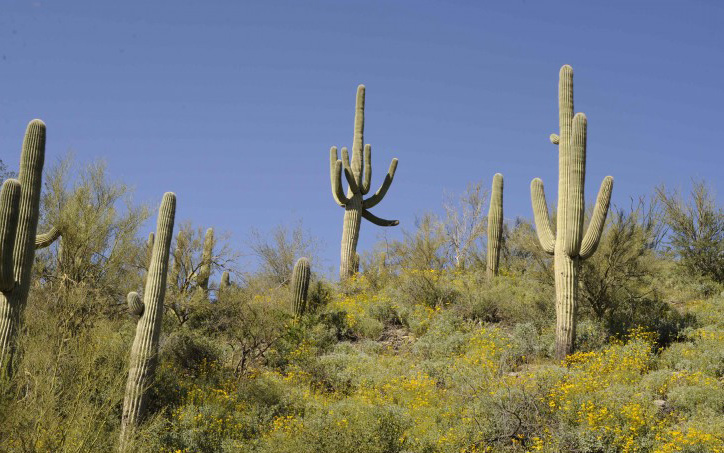 Cactus pose in Yoga is a great choice for someone who wants to improve their posture.  Align your spine!  It's your main source of strength. We spend much of our time forming bad habits of hunching over at desks, so it's good to get into the practice of standing tall, like a cactus.  Did you know that some saguaro cacti can grow up to 75 feet and live for over 150 years? Another interesting fact; it can take up to 75 years for a saguaro cactus to grow an arm.  The cactus is a slow-growing species, storing its energy and resources, for it lives rainfall by rainfall.
There are multiple variations for practicing cactus, but I'll share the vertical version.  Not only does it help with posture, but it's great release for shoulder tightness.  You'll be blending Cactus pose with Chair pose here.  Stand up, pull some intention into your navel for core energy, and put your arms in cactus position.  Give yourself some saguaro arms by bending your elbows and extending your forearms.  Check to see if your elbows are on the same plane as your shoulders.  Then you'll raise your palms skyward.  Feel that extension in your hands, from your wrists to your palms and through your fingers.  It's important to make sure your feet are firmly planted.  Your base is where Chair pose comes into place.  Like any plant, it's important to stay rooted to the earth.  But give your knees a little bend to add some depth to the pose.  Keep your dhristi forward, and if you feel so inclined, stick your tongue out, paying some homage to Kali.  Repeat as much as desired.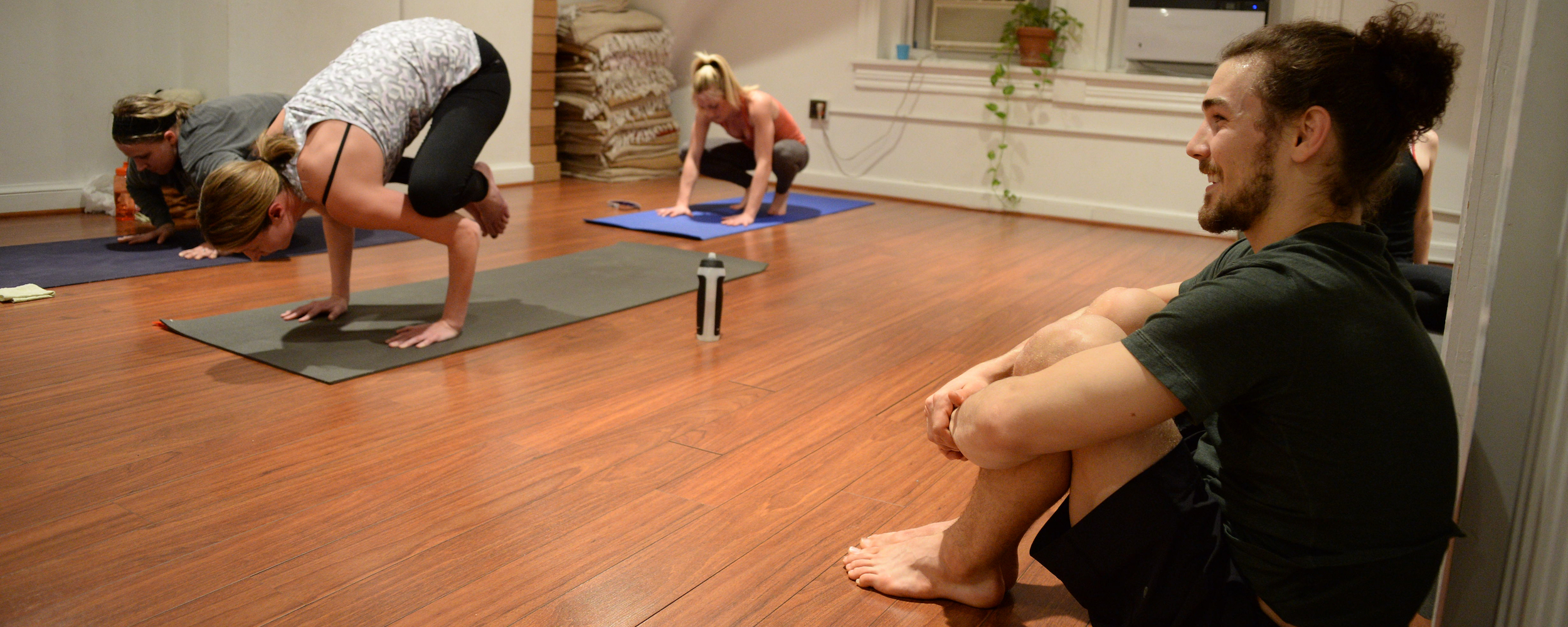 The diverse family of DC yoga teachers at Yoga District are dedicated to making yoga accessible to everyone through a huge variety of yoga class types, from vinyasa flow to restorative and beyond. Most Yoga District teachers are graduates of Yoga District's nationally-attended 200 hour teacher training program. All Yoga District classes focus on coordinating breath with body movement to promote flexibility, strength, and peace of mind. We strongly believe in yoga as therapy, so catch one of our classes whenever you need a healthy dose of self-care.
See all yoga teachers »

The Yoga District 200 and 500 hour teacher training certification programs, registered by the Yoga Alliance are unique in their emphasis on diversity of teaching styles studied, personal attention, and trauma sensitive yoga. It's no coincidence that Yoga District is regularly voted the leading studio in the nation's capital, and that most of its classes are taught by graduates of its training program. As a full time yoga school, small group trainings are led up to eight times a year by a dedicated faculty including Jasmine Chehrazi, contributor to the Harvard Karma Yoga Project teacher training, teacher training faculty at George Washington University, Yoga Alliance Standards Committee Advisory Board Member, Yoga Activist Founder, and Yoga Service Council Advisory Board Member. So take your practice and community involvement to the next level by joining a training. There's a reason why our graduates call the training "transformative."
Check out the yoga teacher training »