Browsing articles in "The Blog"
Salute the Sun! 108 Sun Salutations for the Summer Solstice, benefits World Central Kitchen- Chefs for Hawaii.
Thursday, June 21st
14th street studio
7:15 to 9:15 pm
Sign Up here
Learn more about how World Central Kitchen, aids those in Hawaii affected by catastrophic volcanic activity. Also, how Kelsey's donation class will honor the Summer Solstice.
Meet Marissa one of our lovely teachers! She shares encouraging advice for those days when you are not feeling motivated to practice or you are too hard on yourself. She reminds to be caring to both body and mind.
"Be kind to yourself, you are human, and every peak and valley is present to teach you something about yourself (in yoga and in life)."
Feel feel to attend one of her classes and read on to learn more about Marissa.
Marissa's Class Schedule:
Mondays 7:45 PM, Rocket Flow Yoga 3

@ 14th Street

Tuesdays 8:00 PM, Rocket Inspired Flow Yoga 2-3

@ 14th Street

Saturdays 10:00 AM, Ashtanga: Modified Primary Series (All Levels)

@ Bloomingdale

Sunday 10:00 AM, Flow Yoga 1-2 + Restorative

@ Columbia Heights

Sunday 11:30 AM,  Rocket Flow Yoga 2  @ Columbia Heights
"Our vision is for yoga to transcend barriers in the Philippines. We want the practice to be easily accessible for everyone and anyone," – Richie Bernardo
The opening of Community Fitness Studio highlights the power of yoga in bringing people together, creating a real sense of community, and of acceptance.
Richie Bernardo and Jonathan Donnelly, two graduates from Yoga District's teacher training program, opened up a non-profit studio in the Philippines in December 2017. They modeled their studio, Community Fitness, after Yoga District.
The opening of their studio brought yoga to the inner city of Manila. A place where most people had only heard of the term yoga but never practiced.
Richie Bernardo shares about Community Fitness Studio and its connection to its community.
There is No Need to Fear Dharma Yoga
It use to intimidate me. I thought Dharma Yoga was only for true yoga warriors. For yogis who could already bend themselves into pretzels, immediately rise up into a headstand then hold arm balance poses for minutes on end.   
After attending my first Dharma Flow class, I fell almost instantly in love with this liberating and fun yoga practice. My previous intimidation was replaced by a new sense of freedom and trust for graceful exploration.
Read on as Emily, a Yoga District teacher, highlights the principles and practices of Dharma Yoga.
If you're wondering about Dharma Yoga then don't be afraid to try it. Feel free to attend one of our Dharma inspired classes (listed in post) and join us for the upcoming Dharma Day!
Dharma Day with, international teacher, Sri Dharma Mittra
May 20th

, 2018 10am- 5pm

The Omni Shoreham Hotel

You can

attend all day or

select

specific classes

.

For more information or to sign up:

Here
This month's pose is Warrior I.
You likely experience it several times during a Flow (Vinyasa) yoga class.
Find out about Warrior I:
     benefits
     cues
     modifications
     variations
     contraindications
Welcome to our Yoga Type series!
 Yoga is steeped in history and tradition. It began over 5,000 years ago.  Several different types of yoga have emerged and each offer their own unique practice.  Our newest series will explore various yoga practices.
Jess, a Yoga District teacher, explores the ancient tradition of Ashtanga Yoga and how it does not need to be an intimidating practice.
Feel free to attend one of our Ashtanga inspired classes (listed in post) and Jess's upcoming workshop:
Introduction to Ashtanga Yoga Workshop @ H Street
Saturday May 5th, 3:30-5:30 pm
Sign up here for the the workshop.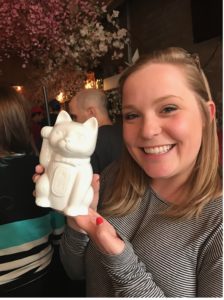 Meet Kat, our Director of Services as she shares her yoga journey and  her experience being part of the Yoga District community!
"May your choice reflect your hopes, not your fears." – Nelson Mandela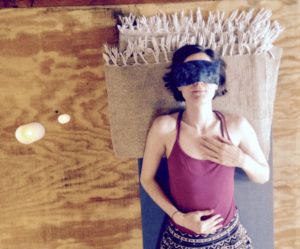 Eyes open, arms stretched out as you gently slide out of bed ready to face the day after a night of peaceful slumber.  A well rested you, is an optimal you because a good night sleep is a form of self-care.  
"There is more to life than simply increasing its speed."– Mahatma Gandhi
Jennifer, a Yoga District teacher, shares how she went from a restless sleeper to someone who wakes up well rested without an alarm clock. Read on to find out how Sleep Hygiene changed her life and how it could benefit you too.
Feel free to attend her upcoming workshop!
Learn to Get Your Zzz's: Relaxation, Sleep and Yoga @ Bloomingdale
Sunday May 6th 2:30 – 4:30 pm

Click

here

to sign up for the the workshop.

Read more >>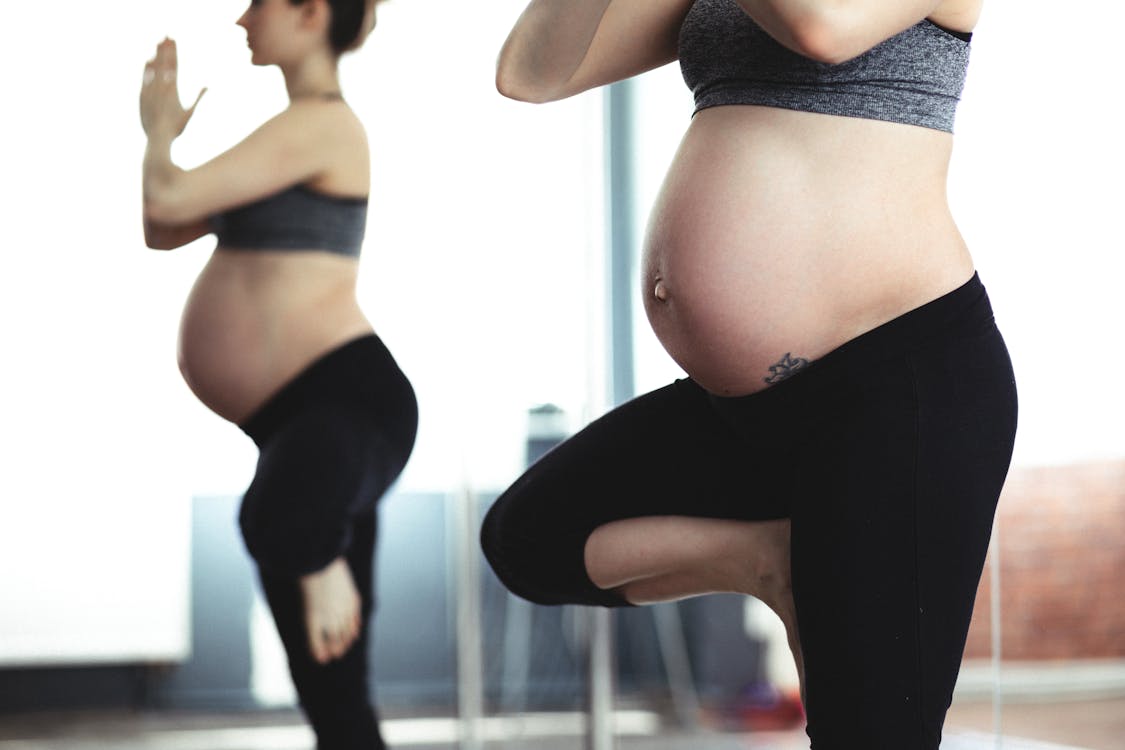 Prenatal & postnatal yoga has a natural sense of community.
In the second post of our Children & Yoga series, Taylor a Doula and Yoga District teacher, shares insights about the benefits of teaching and practicing prenatal & postnatal yoga. 
Feel free to attend her class and upcoming workshop!
Saturdays 2:45 PM, Prenatal + Postnatal Yoga Class @ Bloomingdale
Yoga and Childbirth for Pregnant Yogis and Partners Workshop @ Bloomingdale
Saturday March 31st, 4 – 6 pm
Click here to sign up for the the workshop. Read more >>
Welcome to our our Children & Yoga series!
Children are natural yogis.
In the first post of the series, Rachel, a Yoga District teacher and certified ChildLight Yoga Baby & Toddler teacher, shares insights about the benefits of teaching yoga to babies and toddlers. Feel free to attend one of her classes!
Rachel's Class Schedule:
Fridays 11:15 PM, Baby & Me Yoga @ Bloomingdale
Sunday 3:30 PM,  Toddler & Me Yoga @ Columbia Heights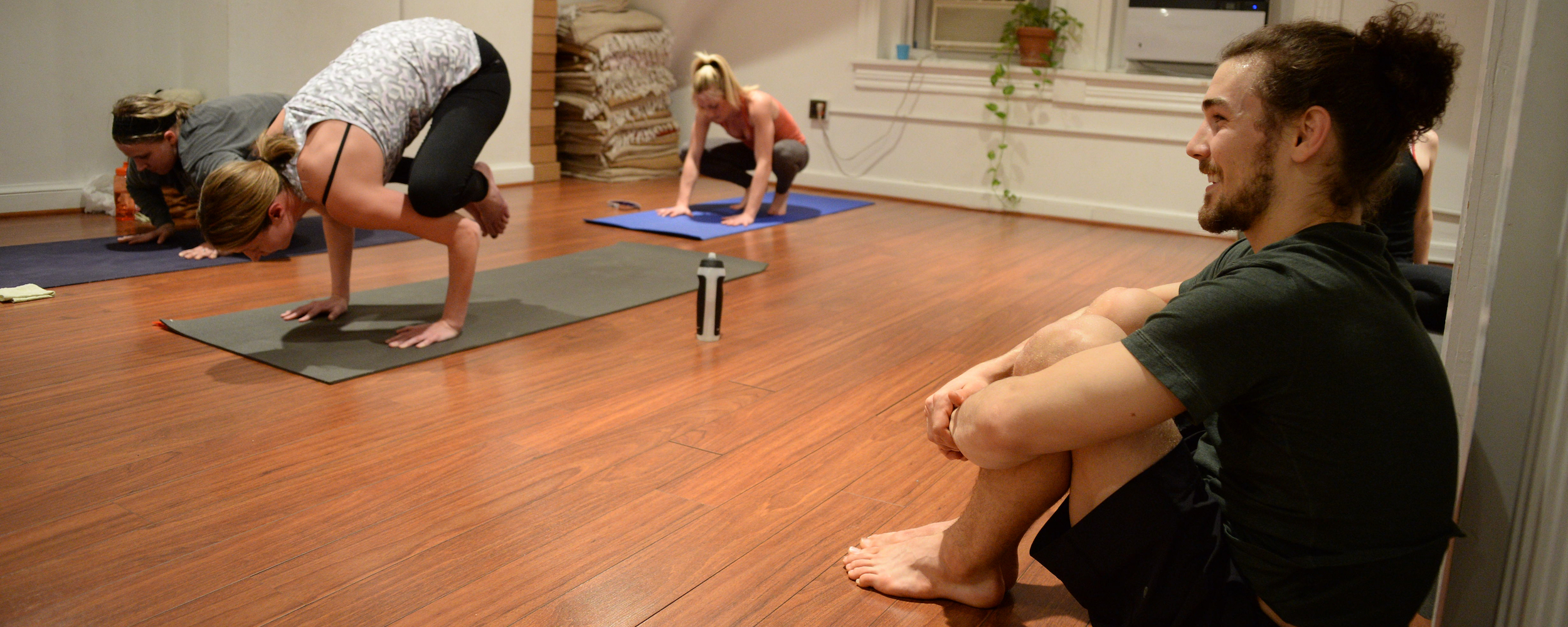 The diverse family of DC yoga teachers at Yoga District are dedicated to making yoga accessible to everyone through a huge variety of yoga class types, from vinyasa flow to restorative and beyond. Most Yoga District teachers are graduates of Yoga District's nationally-attended 200 hour teacher training program. All Yoga District classes focus on coordinating breath with body movement to promote flexibility, strength, and peace of mind. We strongly believe in yoga as therapy, so catch one of our classes whenever you need a healthy dose of self-care.
See all yoga teachers »

The Yoga District 200 and 500 hour teacher training certification programs, registered by the Yoga Alliance are unique in their emphasis on diversity of teaching styles studied, personal attention, and trauma sensitive yoga. It's no coincidence that Yoga District is regularly voted the leading studio in the nation's capital, and that most of its classes are taught by graduates of its training program. As a full time yoga school, small group trainings are led up to eight times a year by a dedicated faculty including Jasmine Chehrazi, contributor to the Harvard Karma Yoga Project teacher training, teacher training faculty at George Washington University, Yoga Alliance Standards Committee Advisory Board Member, Yoga Activist Founder, and Yoga Service Council Advisory Board Member. So take your practice and community involvement to the next level by joining a training. There's a reason why our graduates call the training "transformative."
Check out the yoga teacher training »