Browsing articles in "The Blog"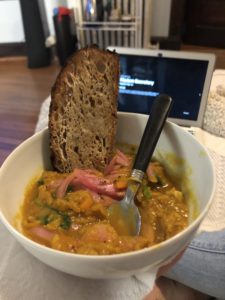 In these trying times, it's recommended we don't go to the grocery store often. Instead, let's be mindful and use the items we have on hand at home.
Give our grocery store workers a little break from the crowds. It's more sustainable, budget friendly, efficient for our wallets and world. 
Here is a recipe that will hopefully use up some dribs and drabs you might already have in your pantry.
This gem of a recipe uses a can of pumpkin left over from fall and some red lentils begging for attention.

Yoga = Art
Artist Feature: Rose Jaffe
Meet Rose Jaffe, local artist and yogi. Rose who created the version of the Yoga District logo above and her artwork is featured at Yoga District Bloomingdale and 14th Street store fronts. Learn more about Rose and yoga's intersection with art in the full interview.
"Yoga and meditation are an essential part of my create practice… The more spiritual I have become over the past few years the more art I create that is focused around being centered in self, grounding into Mother Earth, third eye consciousness…"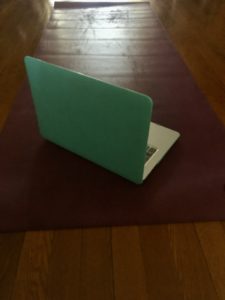 With everything going on now, this might be when you need yoga the most! Yoga District is offering several daily online yoga classes through Zoom. Connect with your community through a virtual practice and enjoy yoga together! 
We understand that sometimes you decide to take a class last minute. Good news, last minute yoga is a real option! We have an automated service that sends the link to join your online class within moments of making a reservation. Read on to find out more.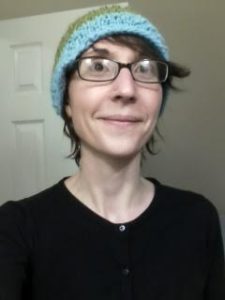 Meet Toni, one of our teachers at Yoga District. Find out how her practice as a yogi emphasizes welcoming, accessibility, and connection. Learn what motivated her to become an instructor and how she shares yoga with the community.
"I consider the students in my class to be friends, including the ones who come for the first time.'"
Check out Toni's current class offerings below and sign up here.
Saturday, 12:30PM:

Talking Pilates: Pilates and Conversation @ Online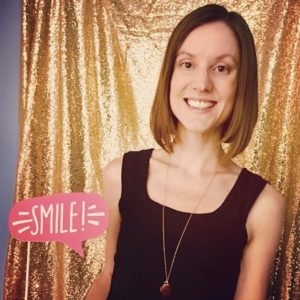 Meet Jen, one of our teachers at Yoga District. Find out how her practice as a yogi and teacher empowers her students and her life. She offers a specific yoga pose that is very grounding during these challenging times.
"It's a reminder to me that sometimes strength is subtle, and just standing in your own being is so powerful.'"
Check out Jen's current class offerings below and sign up here.
Monday, 9:00PM: Restorative Yoga @ Online
Tuesday, 7:00AM: Powerful Flow (All Levels) @ Online
Thursday, 9:30PM: Restorative Yoga @ Online
Friday, 12:00PM: All Levels Flow @ Online
Saturday, 5:30PM: Restorative Yoga @ Online
Sunday, 10:00AM: Recharge: Energizing Flow and Sound Bath @ Online
Sunday, 4:00PM: Resting Meditation for Stress Relief @ Online
Sunday, 5:00PM: Meditative Flow (All Levels) @ Online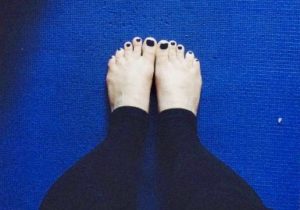 You enter a studio, take off your shoes, and step onto your mat. With a deep inhale and relaxing exhale, you begin your yoga class. Have you ever wondered why it's customary to practice yoga barefoot? Or the reason you remove your shoes when entering a yoga studio? 
Read on to learn about the cultural, practical, and physical reasons that yoga studios are shoeless.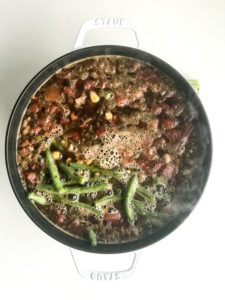 Combat the chilly winter weather with a bowl of warm homemade soup!
The best part about this Hearty Vegetable Soup is both healthy and filling.
It is a family and friend favorite! It can be made vegetarian and gluten-free without jeopardizing the flavor or bite satisfaction.
Lentils are jam-packed with flavor and vitamins. This soup is perfect if you already know about the tastiness of lentils or are looking for an easy way to try them! 
Try this Hearty Vegetable Soup recipe and stay warm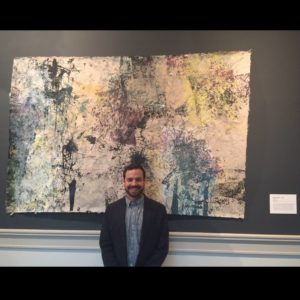 Meet Jason, one of our teachers at Yoga District. Learn how yoga transformed Jason's relationship with running, and how he creates a welcoming environment for all of his students.
"Something that has always stuck with me: 'Yoga makes everything else easier, and everything else makes yoga harder.'"
Check out Jason's current class offerings below and sign up here.
Saturday, 10:45AM:

 Sweaty Flow (All Levels) @ H Street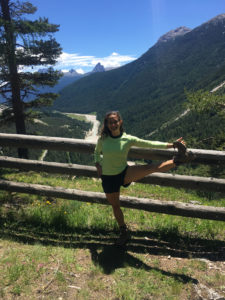 Meet Emily, one of our teachers at Yoga District. Read about her discovery of yoga, plans to challenge herself, and how she will grow her practice in the coming year.
"I encourage students to take what they need and leave the rest for another day."
Check out Emily's current class offerings below and sign up here.
Tuesday, 6:30PM: All Levels Flow @ I Street
Wednesday, 6:30AM: Flow Yoga 1.5-3 w/  Core Focus @ I Street
Sunday, 11:30AM: Flow Yoga 2-3 @ Bloomingdale
Sunday, 6:30PM: Flow Yoga 1-2

@ Bloomingdale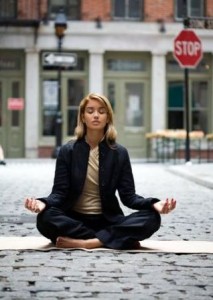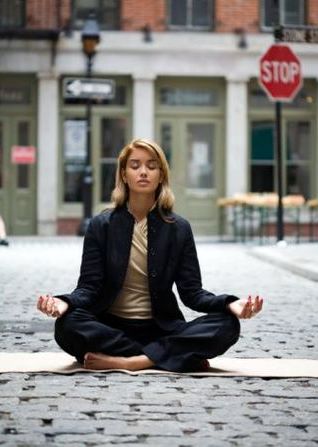 You close your eyes and breathe in the smell of stuffing, mashed potatoes, and freshly baked cookies .
For people celebrating during the holiday season it can be a time of mixed emotions. With this in mind, Yoga District has compiled some mindfulness tips for dealing with holiday stress. 
We hope that the following suggestions will guide you through peaceful holidays. You can practice them anytime, anywhere.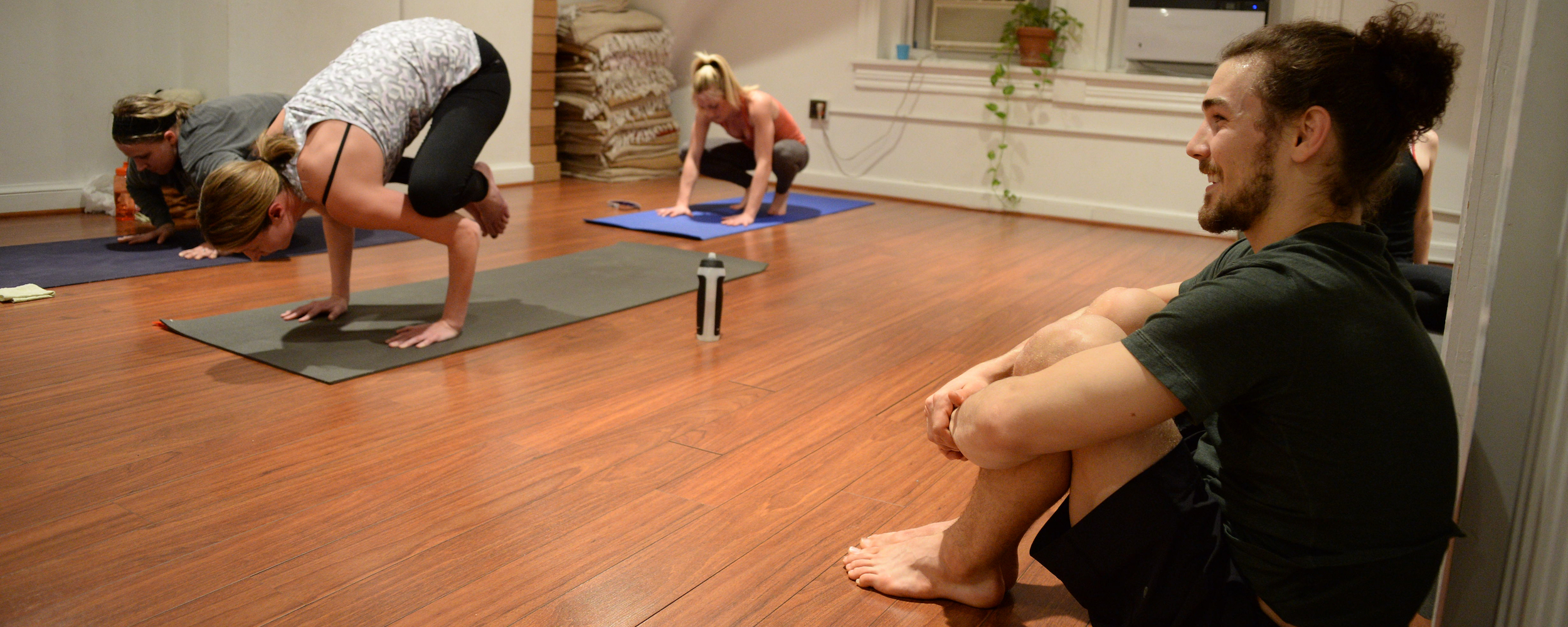 The diverse family of DC yoga teachers at Yoga District are dedicated to making yoga accessible to everyone through a huge variety of yoga class types, from vinyasa flow to restorative and beyond. Most Yoga District teachers are graduates of Yoga District's nationally-attended 200 hour teacher training program. All Yoga District classes focus on coordinating breath with body movement to promote flexibility, strength, and peace of mind. We strongly believe in yoga as therapy, so catch one of our classes whenever you need a healthy dose of self-care.
See all yoga teachers »

The Yoga District 200 and 500 hour teacher training certification programs, registered by the Yoga Alliance are unique in their emphasis on diversity of teaching styles studied, personal attention, and trauma sensitive yoga. It's no coincidence that Yoga District is regularly voted the leading studio in the nation's capital, and that most of its classes are taught by graduates of its training program. As a full time yoga school, small group trainings are led up to eight times a year by a dedicated faculty including Jasmine Chehrazi, contributor to the Harvard Karma Yoga Project teacher training, teacher training faculty at George Washington University, Yoga Alliance Standards Committee Advisory Board Member, Yoga Activist Founder, and Yoga Service Council Advisory Board Member. So take your practice and community involvement to the next level by joining a training. There's a reason why our graduates call the training "transformative."
Check out the yoga teacher training »