Browsing articles from "July, 2014"

Can Yoga Save a Profession? by Rachel Gang
Finding a balance between personal and professional life is certainly no easy pursuit. It is often the clients, communities, or populations that serve as students that become the focus of researching the benefits of yoga and other mindfulness practices. However, when I started my Masters of Social Work classes this past year I began to wonder what professionals are doing to help themselves. Working with vulnerable populations whether it be as a teacher, social worker, nurse, case worker, or other health care professional is no walk in the park. It was my own experiences as a public school teacher and current social work student that prompted me to consider how can yoga and mindfulness practices assist fellow social workers, teachers, and other helping professionals in working with clients and communities?

Ivan is only ten years-old and he's already completed his 200-hour yoga teacher certification with Yoga District and is finishing up the requirements for a 500-hour certification. You may have seen him around Yoga District studios — he's the quiet, self-possessed kid doing the absolutely amazing poses. Read on to learn more about our youngest yogi and all-around awesome little dude, Ivan!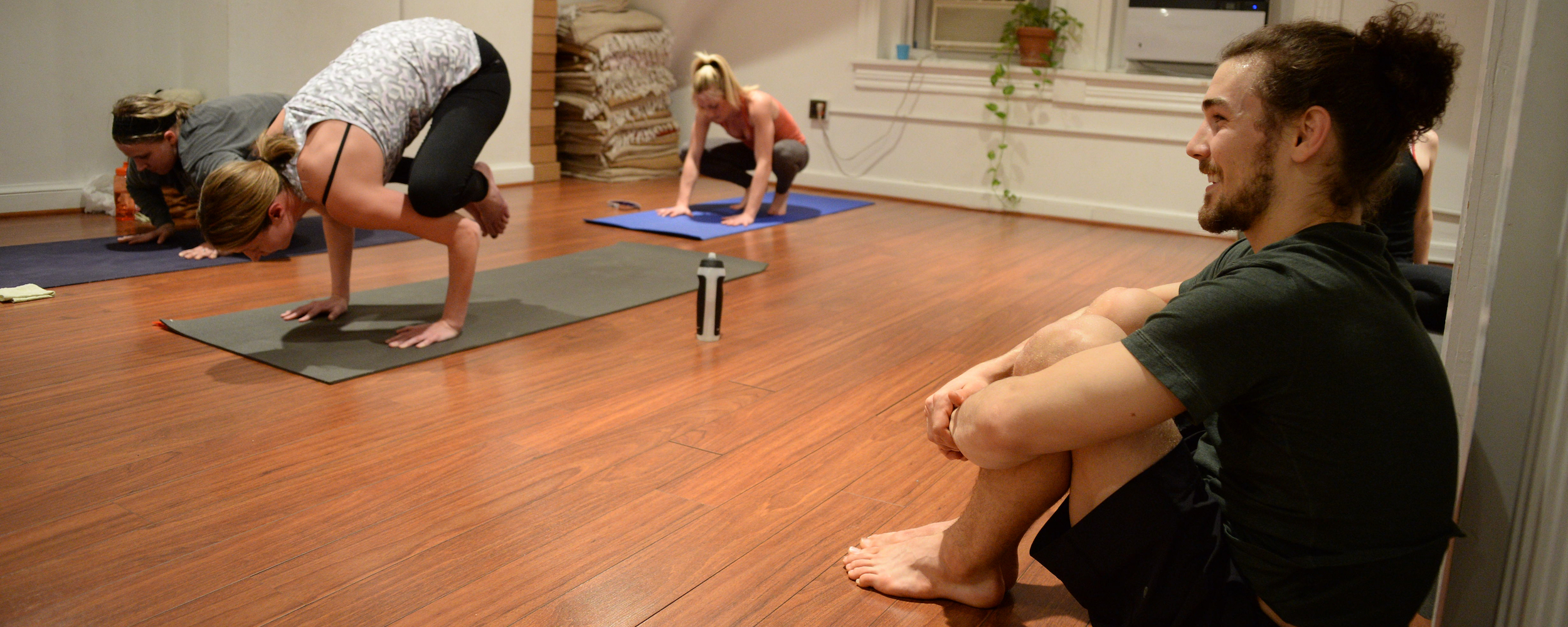 The diverse family of DC yoga teachers at Yoga District are dedicated to making yoga accessible to everyone through a huge variety of yoga class types, from vinyasa flow to restorative and beyond. Most Yoga District teachers are graduates of Yoga District's nationally-attended 200 hour teacher training program. All Yoga District classes focus on coordinating breath with body movement to promote flexibility, strength, and peace of mind. We strongly believe in yoga as therapy, so catch one of our classes whenever you need a healthy dose of self-care.
See all yoga teachers »

The Yoga District 200 and 500 hour teacher training certification programs, registered by the Yoga Alliance are unique in their emphasis on diversity of teaching styles studied, personal attention, and trauma sensitive yoga. It's no coincidence that Yoga District is regularly voted the leading studio in the nation's capital, and that most of its classes are taught by graduates of its training program. As a full time yoga school, small group trainings are led up to eight times a year by a dedicated faculty including Jasmine Chehrazi, contributor to the Harvard Karma Yoga Project teacher training, teacher training faculty at George Washington University, Yoga Alliance Standards Committee Advisory Board Member, Yoga Activist Founder, and Yoga Service Council Advisory Board Member. So take your practice and community involvement to the next level by joining a training. There's a reason why our graduates call the training "transformative."
Check out the yoga teacher training »