Browsing articles from "January, 2015"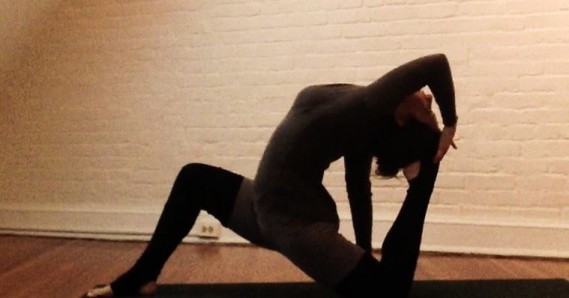 YD senior teacher Kat K. is a staple in our teacher trainings and retreats, imparting her deep insights into yoga to our teacher trainees, students, and all of us at Yoga District! Read her Teacher Feature to get your own glimpse of her vast knowledge.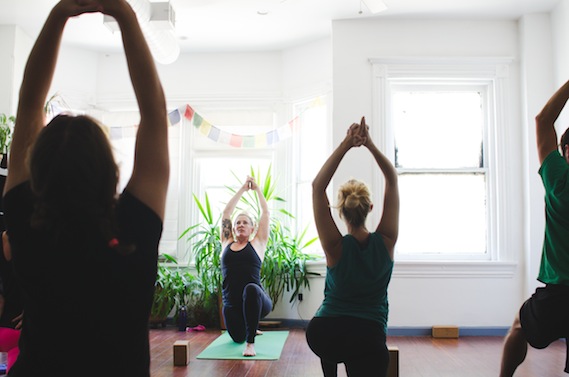 Adam Frei, an instructor at the Dharma Yoga Center in New York, came down to DC in mid-January to teach a series of workshops at Yoga District. For those just starting their practice or less familiar with the spiritual aspects of yoga, Dharma might seem intimidating — but it has benefits for every kind of person, Frei says.

Read Gracy's musings on a life-changing trip that she took to Peru shortly after college—and perhaps even take a trip of your own! Gracy will be leading a yoga retreat to Peru, August 8-16, 2015, which will include daily yoga practice, lessons on Ayurveda, sweat lodges, pilgrimages to Machu Picchu and other sacred ruins, and more. Read on to learn why Gracy always says, "Yes" to a trip to Peru.
YD Instructor Katie Randall knows her stuff when it comes to yoga therapy: she is earning a Master of Science in Yoga Therapy at Maryland University of Integrative Health and has significant yoga teaching experience. Read her blog post to learn how one-on-one instruction allows her to truly meet students' individual needs.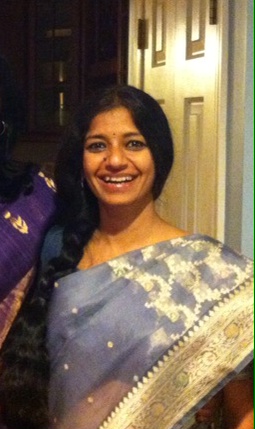 Today's Teacher Feature introduces you to an intelligent and ambitious, yet very humble, member of the Yoga District (YD) team of instructors: Smita. In addition to teaching at YD, Smita does research related to women's empowerment at George Washington University (GWU) and is in the midst of a 500-hour yoga teacher training program with Sri Dharma Mitra. Read our full Q&A with her to learn about her appreciation for sharing yoga with others, and how teaching helps her build her own practice.

Yoga District (YD) launched a series of by-donation, all-levels yoga classes that will donate all proceeds to nonprofits fighting for causes we believe in. Yoga District arranges the classes and compensates the presiding teacher so that every single penny donated by students goes to the featured nonprofit organization.
This initiative correlates with the very mission that YD is based on: yoga by the community, for the community. It also is a great compliment to YD's nonprofit counterpart Yoga Activist, which helps partner yoga teachers interested in yoga outreach with social service organizations interested in offering yoga programming.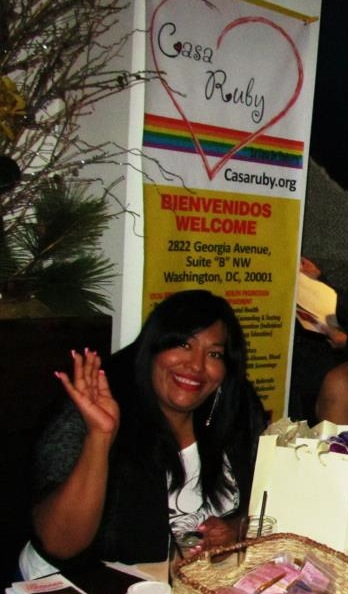 Last night, Yoga District was honored to host Ms. Ruby Corado and some of her staff from Casa Ruby for our inaugural charity yoga class. Casa Ruby is a local drop-in community center serving as a safe space for the LGBT community in DC. We reached out to Ms. Corado to learn more about her and the organization that she started.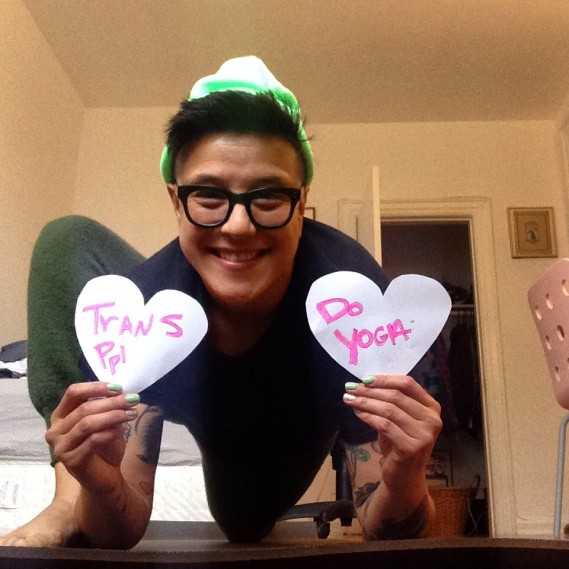 In addition to showcasing teachers on our blog, Yoga District (YD) is honored and humbled to have a variety of dedicated students. For this reason, we have a "Student Feature" series, Q&As with our regular students featured on our blog, so that you can get to know some of the students that make YD such a special place. Today's Student Feature highlights a frequent visitor, A. Anthony.
A. Anthony is a yogi who embraces the fact that this practice "is for every-body and is welcome to all races, genders, classes, sexualities, and abilities." They are even planning to deepen their practice by participating in the 200-hour Dharma Yoga Life of a Yogi Teacher Training within the year. For A. Anthony, yoga is a relief from the stress of their work in activism and academia – yet, at the same time, activism in itself.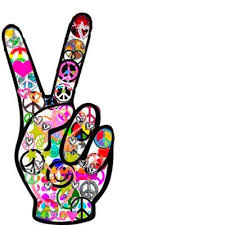 In 1993, DC's crime lowered by 23% thanks to meditators dedicating their practices to the cause. In the past we've let students know they can email us so that members of our loving, compassionate staff can meditate for them, those they love or whatever causes they personally feel are in need of a bit of peace, compassion or loving kindness.
Now we have a handy web form that will make this easier.  Feel free to share as much or as little about the situation or person you'd like us to meditate for. You can make it totally anonymous or you can choose to share your email if you'd like us to be in touch.
Yoga District is launching an exciting new series of charitable yoga classes that will donate all of the proceeds to a select DC organization. Join us for our inaugural class with live music on January 10, 2015 from 8:30pm to 10:30pm to benefit Casa Ruby, a local drop-in community center serving as a safe space for the LGBT community in DC.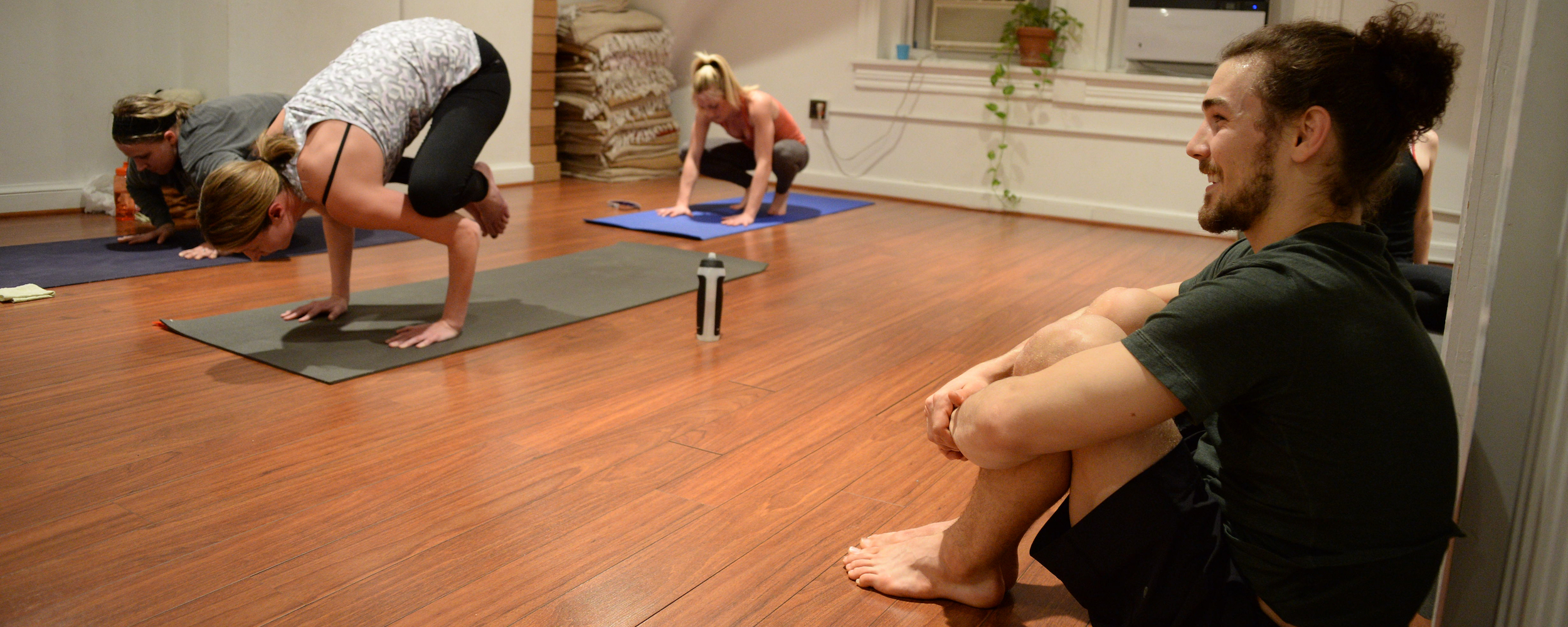 The diverse family of DC yoga teachers at Yoga District are dedicated to making yoga accessible to everyone through a huge variety of yoga class types, from vinyasa flow to restorative and beyond. Most Yoga District teachers are graduates of Yoga District's nationally-attended 200 hour teacher training program. All Yoga District classes focus on coordinating breath with body movement to promote flexibility, strength, and peace of mind. We strongly believe in yoga as therapy, so catch one of our classes whenever you need a healthy dose of self-care.
See all yoga teachers »

The Yoga District 200 and 500 hour teacher training certification programs, registered by the Yoga Alliance are unique in their emphasis on diversity of teaching styles studied, personal attention, and trauma sensitive yoga. It's no coincidence that Yoga District is regularly voted the leading studio in the nation's capital, and that most of its classes are taught by graduates of its training program. As a full time yoga school, small group trainings are led up to eight times a year by a dedicated faculty including Jasmine Chehrazi, contributor to the Harvard Karma Yoga Project teacher training, teacher training faculty at George Washington University, Yoga Alliance Standards Committee Advisory Board Member, Yoga Activist Founder, and Yoga Service Council Advisory Board Member. So take your practice and community involvement to the next level by joining a training. There's a reason why our graduates call the training "transformative."
Check out the yoga teacher training »