Browsing articles in "Yoga District Community"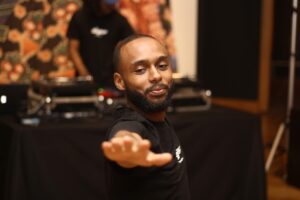 Meet Cliff, one of our teachers at Yoga District! Learn how he turned the harsh realities of life into a yoga practice that healed himself. His ultimate goal is to serve as a bridge between yoga and those that need it most.
 "Sharing yoga has helped me grow into a true practitioner because the more I teach, the more I learn. Since I'm teaching about joy, love of self, and positivity I get to relearn it consistently." 
Check out Cliff's current class offerings below and sign up here!
Mondays 7:30, Flow Yoga @ online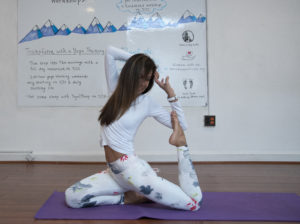 Meet Carla, one of Yoga District's lovely teachers.
In these video she shares why she practices and teaches yoga.
Carla's goal for her students: "The more they know themselves, the happier they will be."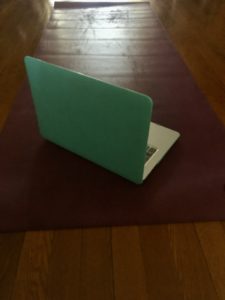 With everything going on now, this might be when you need yoga the most! Yoga District is offering several daily online yoga classes through Zoom. Connect with your community through a virtual practice and enjoy yoga together! 
We understand that sometimes you decide to take a class last minute. Good news, last minute yoga is a real option! We have an automated service that sends the link to join your online class within moments of making a reservation. Read on to find out more.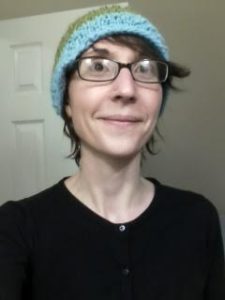 Meet Toni, one of our teachers at Yoga District. Find out how her practice as a yogi emphasizes welcoming, accessibility, and connection. Learn what motivated her to become an instructor and how she shares yoga with the community.
"I consider the students in my class to be friends, including the ones who come for the first time.'"
Check out Toni's current class offerings below and sign up here.
Saturday, 12:30PM:

Talking Pilates: Pilates and Conversation @ Online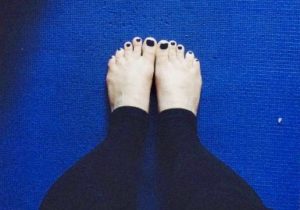 You enter a studio, take off your shoes, and step onto your mat. With a deep inhale and relaxing exhale, you begin your yoga class. Have you ever wondered why it's customary to practice yoga barefoot? Or the reason you remove your shoes when entering a yoga studio? 
Read on to learn about the cultural, practical, and physical reasons that yoga studios are shoeless.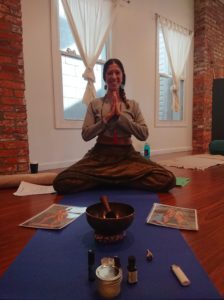 "Most yoga that you practice is likely yang in nature like a Vinyasa Flow. A dynamic class that is active to a certain degree working your muscles, building strength, stamina and flexibility. In contrast Yin Yoga (1) is a stable and passive practice where grounded poses are held for about 3 to 5 minutes with gravity deepening the pose. When holding a yin pose it tends to feel almost meditative to me and pushes me to a new edge. I usually leave class feeling rejuvenated and a bit taller like my body has been stretched straight."
Read on as Michelle, a Yoga District teacher, talks about her experience with Yin Yoga and maybe try a Yin class or her Yin workshop for yourself.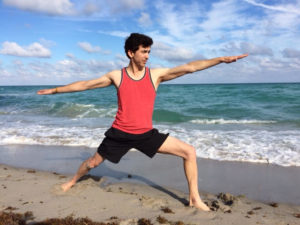 Meet Alfredo, one of our teachers at Yoga District. Learn about his experiences with yoga and how he recommends students can deepen and grow comfortable in their practices.
Check out Alfredo's current class offering below and sign up here.
Tuesday 6:35 PM, Meditative Flow 1-2 @ 14th Street
Read on and stop by one of his classes to get to know him better!
Yoga District teacher Kat, founder of Sri Mama School of Yoga(1), has a M.S. in Nutrition and Integrative Health specializing in Perinatal Nutrition.
As a new mom, Kat especially loves teaching expecting mamas yoga practices. Her classes enhance the physical, emotional and spiritual experiences of pregnancy, childbirth and life. Does that sounds like something you are interested in learning about and teaching?
Then attend her 4 weekend of  Prenatal Yoga Teacher Training September 13th – November 17th and read on to find out more about it.
While Kat's training is geared towards teachers, it would also be appropriate for experienced yoga practitioners as well.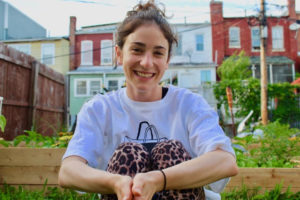 Meet Lily, one of our teachers at Yoga District. Learn about her experiences with yoga and why she is so passionate about teaching.
Check out Lily's schedule below and sign up here.
Monday 1:45 PM, Flow Yoga 1-3 with Meditation

@ Dupont

Monday 5:15 PM, Flow Yoga  2-3

@ I Street

Tuesday 12:30 PM, Alignment Flow Yoga 1.5-2

@ I Street

Wednesday 12:30 PM, Powerful Yoga 1.5-3

@ Bloomingdale
Read on and stop by one of her classes to get to know her better.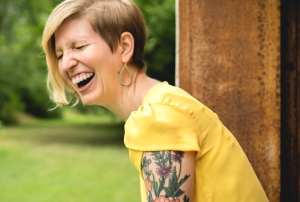 Mindfulness is the ability to be aware of one's feelings, thoughts, and actions in the present moment.
If you are ever swept up by emotions during communicating with others or struggle to know your role in relationships, then being more mindful can help.
Mindfulness is a strategy for being more present in your conversations resulting in a more positive and healthy outcome. Marci, a Yoga District teacher, intuitive coach, and healer, shares her insights about how to cultivate mindful, loving relationships. Feel free to attend her May 12th workshop to learn more.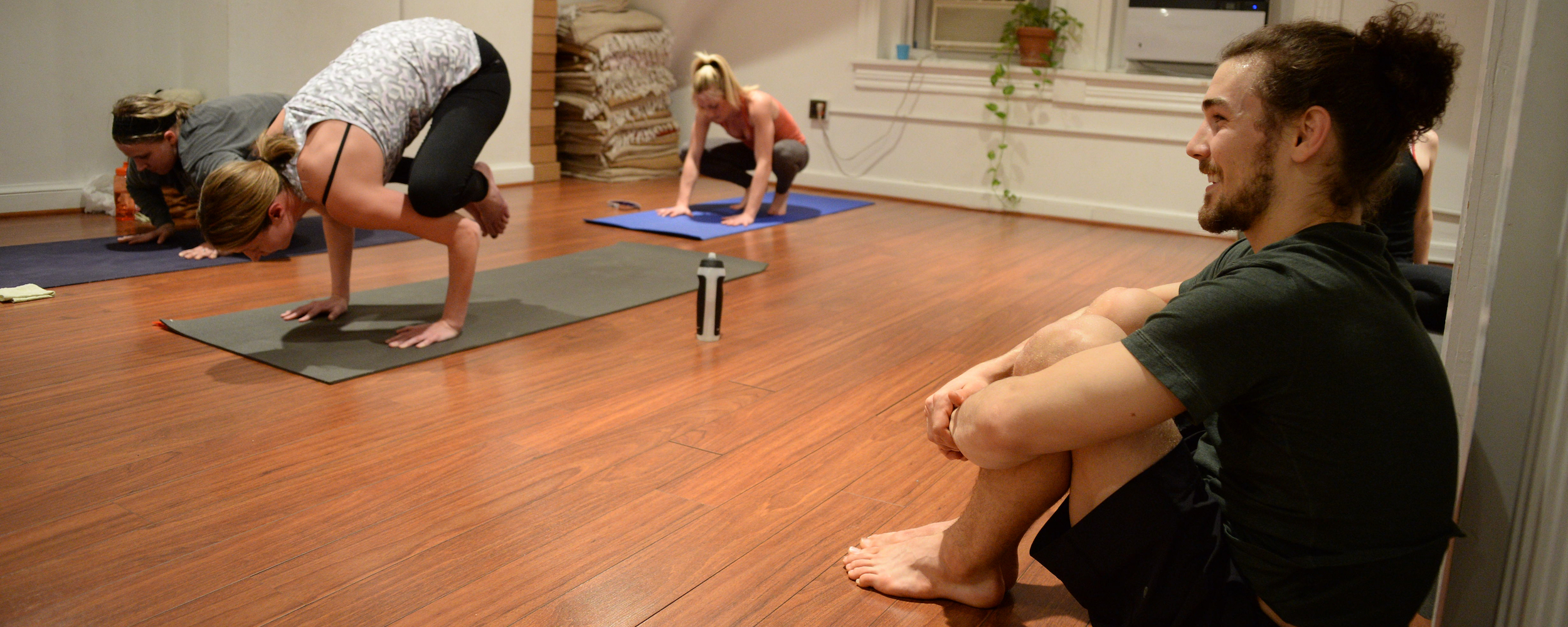 The diverse family of DC yoga teachers at Yoga District are dedicated to making yoga accessible to everyone through a huge variety of yoga class types, from vinyasa flow to restorative and beyond. Most Yoga District teachers are graduates of Yoga District's nationally-attended 200 hour teacher training program. All Yoga District classes focus on coordinating breath with body movement to promote flexibility, strength, and peace of mind. We strongly believe in yoga as therapy, so catch one of our classes whenever you need a healthy dose of self-care.
See all yoga teachers »

The Yoga District 200 and 500 hour teacher training certification programs, registered by the Yoga Alliance are unique in their emphasis on diversity of teaching styles studied, personal attention, and trauma sensitive yoga. It's no coincidence that Yoga District is regularly voted the leading studio in the nation's capital, and that most of its classes are taught by graduates of its training program. As a full time yoga school, small group trainings are led up to eight times a year by a dedicated faculty including Jasmine Chehrazi, contributor to the Harvard Karma Yoga Project teacher training, teacher training faculty at George Washington University, Yoga Alliance Standards Committee Advisory Board Member, Yoga Activist Founder, and Yoga Service Council Advisory Board Member. So take your practice and community involvement to the next level by joining a training. There's a reason why our graduates call the training "transformative."
Check out the yoga teacher training »