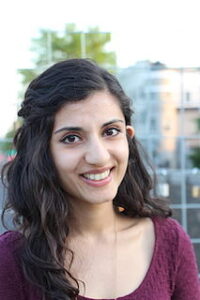 In celebration of Women's History Month, we interviewed Rudhdi, a member of the Yoga District community who identifies as a feminist.
Read on to find out how feminism informs her identity and her yoga practice, and which feminist writer and social activist most inspires her.
What does being a feminist means to you?
Being a feminist means believing in and fighting for equality for all humans. It means listening to, supporting, and uplifting other humans that identify as women. Being a feminist also means being a revolutionary because it requires shaking society up!
Do you feel your yoga practice is a feminist act? If so, how?
Practicing yoga is a totally feminist act! For most of history, women's bodies have been used to serve others—to nurture, to raise, to please, to bear. Tuning in and listening to your own body and needs, taking ownership of yourself and your space, are inherently revolutionary, and therefore feminist, acts.
Please tell us about yourself – where have you lived, what interests have you pursued in life, what or who makes you feel at peace?
I just moved to New York City last fall to get my Masters in Social Work after living in DC for more than 7 years. I completed my 200-Hour Yoga Teacher Training with Yoga District in March 2020 and love teaching a style of yoga that incorporates mindfulness throughout the practice.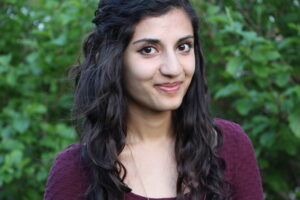 What do you love about being a yoga student?
There is always something to learn! Yoga is a practice that never stops inspiring growth and awareness and I'm constantly amazed at how much there is to learn about myself and my body on the mat.
Who is a feminist who inspires you? Why?
Bell hooks is such an amazing writer, feminist, and social activist. I love the way she approaches feminism through an intersectional lens. If you haven't read something by her, do so immediately!
If you could choose any place to unroll your yoga mat, where would it be and why?
Under a tree. Opening your eyes after savasana and looking up at sunlight coming through the branches is such a grounding, magical experience.