I would like to say that having been one of the first people to go to the Dupont Circle studio that my experience at the H Street retreat was quite refreshing. Yeah being out of shape and not a consistent practitioner the flight of stairs at H Street is much more welcoming. I used to be out of breath at Dupont Circle going up those endless flight of stairs.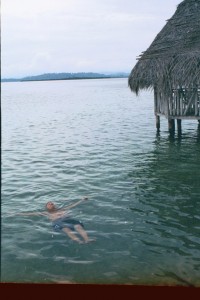 Now, I went February 29th, I was feeling quite strange, my heart was beating fast and I was worried something was wrong with me or that I had had too much coffee. I arrived about 15 minutes before class and was greeted beautifully by Kerry. A few minutes later I met our instructor Kelly I mentioned that I was out of sorts and I had left an emergency contact number on sign in sheet just in case. Her response was "you're kidding, right?" To which I responded negatively. After graciously instructing me that I had to take care of myself she assured me she would keep an eye on me and she did. Her demeanor with the class was impeccable and she was conscientious of me being ok throughout.
I felt that the atmosphere at Yoga District is much like the teacher warm, caring and friendly. Kelly was so sweet she gave me a hug at the end of class (I think she was happy I didn't croak) and I was a sweaty mess. Poor girl. The studio is sleek and I love the big wood tile floor. I will definitely be back. Classes are kept to a comfortable size being that it is a cozy studio. The picture represents what the H Street Yoga District Studio evokes in me.