I am a neurotic type A personality, a Pitta-Vata dosha. What's your dosha? I like to set a goal and accomplish it within the timeframe I've established for myself. I try to apply that discipline to every aspect of my personal and professional life. And when I take up a hobby, I don't kid around.
So when I started practicing yoga, my mind was firmly fixed on mastery: mastering the poses, the breath, the quiet mind.
Buy yoga is not a skill to be mastered; rather, it's a journey to be experienced and it's never over. Ever. Every time I think I've "mastered a pose," I learn that there's always somewhere deeper to go, both in the body and the mind.
Think you've mastered crow? Try moving into tripod headstand or hopping back to chatturanga. Or engage the bandhas and move into firefly. Or stay put, close the eyes, and meditate on a single point of concentration, dedicating every breath to your beloved.
In yoga, practice doesn't make perfect. It makes more practice. You might find that the practice itself is a perfect gift.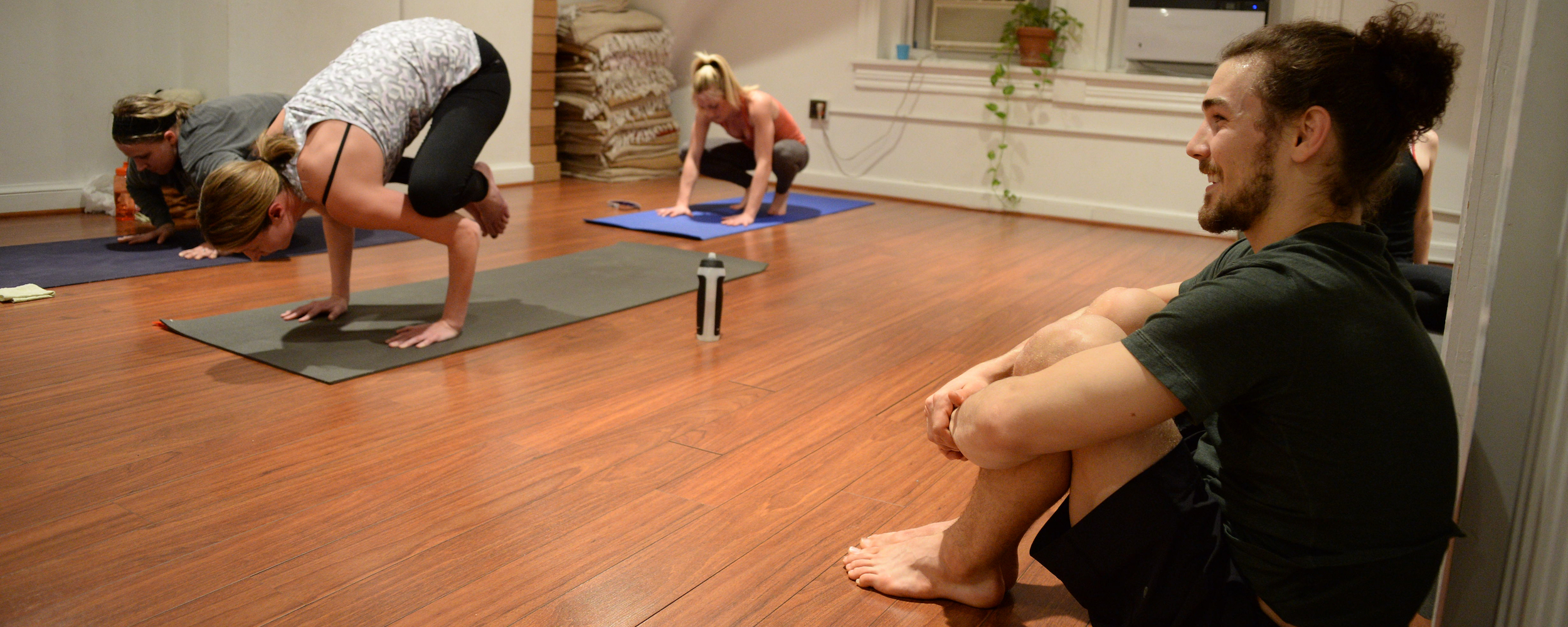 The diverse family of DC yoga teachers at Yoga District are dedicated to making yoga accessible to everyone through a huge variety of yoga class types, from vinyasa flow to restorative and beyond. Most Yoga District teachers are graduates of Yoga District's nationally-attended 200 hour teacher training program. All Yoga District classes focus on coordinating breath with body movement to promote flexibility, strength, and peace of mind. We strongly believe in yoga as therapy, so catch one of our classes whenever you need a healthy dose of self-care.
See all yoga teachers »

The Yoga District 200 and 500 hour teacher training certification programs, registered by the Yoga Alliance are unique in their emphasis on diversity of teaching styles studied, personal attention, and trauma sensitive yoga. It's no coincidence that Yoga District is regularly voted the leading studio in the nation's capital, and that most of its classes are taught by graduates of its training program. As a full time yoga school, small group trainings are led up to eight times a year by a dedicated faculty including Jasmine Chehrazi, contributor to the Harvard Karma Yoga Project teacher training, teacher training faculty at George Washington University, Yoga Alliance Standards Committee Advisory Board Member, Yoga Activist Founder, and Yoga Service Council Advisory Board Member. So take your practice and community involvement to the next level by joining a training. There's a reason why our graduates call the training "transformative."
Check out the yoga teacher training »