Browsing articles tagged with "yoga Archives - Yoga District"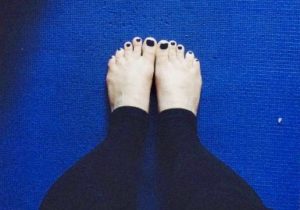 You enter a studio, take off your shoes, and step onto your mat. With a deep inhale and relaxing exhale, you begin your yoga class. Have you ever wondered why it's customary to practice yoga barefoot? Or the reason you remove your shoes when entering a yoga studio? 
Read on to learn about the cultural, practical, and physical reasons that yoga studios are shoeless.
"Our vision is for yoga to transcend barriers in the Philippines. We want the practice to be easily accessible for everyone and anyone," – Richie Bernardo
The opening of Community Fitness Studio highlights the power of yoga in bringing people together, creating a real sense of community, and of acceptance.
Richie Bernardo and Jonathan Donnelly, two graduates from Yoga District's teacher training program, opened up a non-profit studio in the Philippines in December 2017. They modeled their studio, Community Fitness, after Yoga District.
The opening of their studio brought yoga to the inner city of Manila. A place where most people had only heard of the term yoga but never practiced.
Richie Bernardo shares about Community Fitness Studio and its connection to its community.
The start of the new year brings a lot of reflection.
Some people are a fan of new year's resolutions. Others find that instead of focusing on one goal it is more helpful to think of a word that serves as the theme for the new year. Still others take a more relaxed and "go with the flow" approach to it all.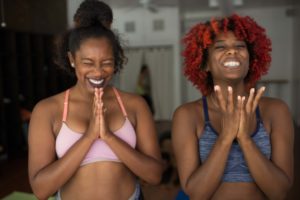 What does it mean to empower your sacred femininity on a physical, emotional, energetic, mental andspiritual plane? Follow Nicolette's exploration of Yoga Therapy for Women.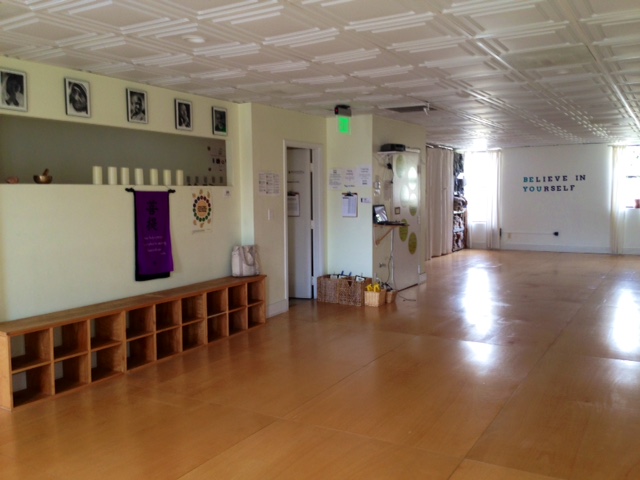 We love it when people reach out to learn more about Yoga District (YD) — especially when they share what they learn with others. DC blogger Lauren Walens recently got in touch with YD to interview our founder, Jasmine Chehrazi, and get the inside scoop on our H-Street studio, which she featured on the online news source, The Hill is Home.
Over the last 12 days, I've broken down my Daily Dozen Yoga Poses for Post-Athletic Recovery.  If you've been following along with the daily poses, it's now time to string them together. The whole sequence should take you between 20-25 minutes, holding each pose for 10 deep breaths.  If you can work these stretches into […]
Step-by-Step: Lay flat on your back, legs long with head resting heavy on the mat. Draw your knees in toward your chest, bent, and cross your right leg over left. Reach for your ankles or feet with each hand (right hand grabs left foot, left hand grabs right foot). Gently pull the feet toward your […]
Step-by-Step: Lay flat on your back, legs long. Head is heavy, face is relaxed. Plant your left foot flat on the mat, knee bent. Make sure you can just barely reach your left heel with your left fingertips. Bend your right leg, placing right ankle on top of left knee. Flex the right foot. Reach […]
Step-by-Step: Start in a seated position, legs long, tall spine. Bend your left leg, bringing left knee to mat, left heel to outside of right hip. Bend your right leg up and over the left leg, right ankle hooks outside left knee (sole of right foot presses into the floor). Bring your right hand behind […]
Step-by-Step: From Downward Facing Dog, start by sending your right leg up and back. Shift forward, stacking shoulders over wrists and bring the right knee to the floor behind the right wrist. Work to bring the right foot as close to the left wrist as it will go. Pressing into the mat, distribute your weight […]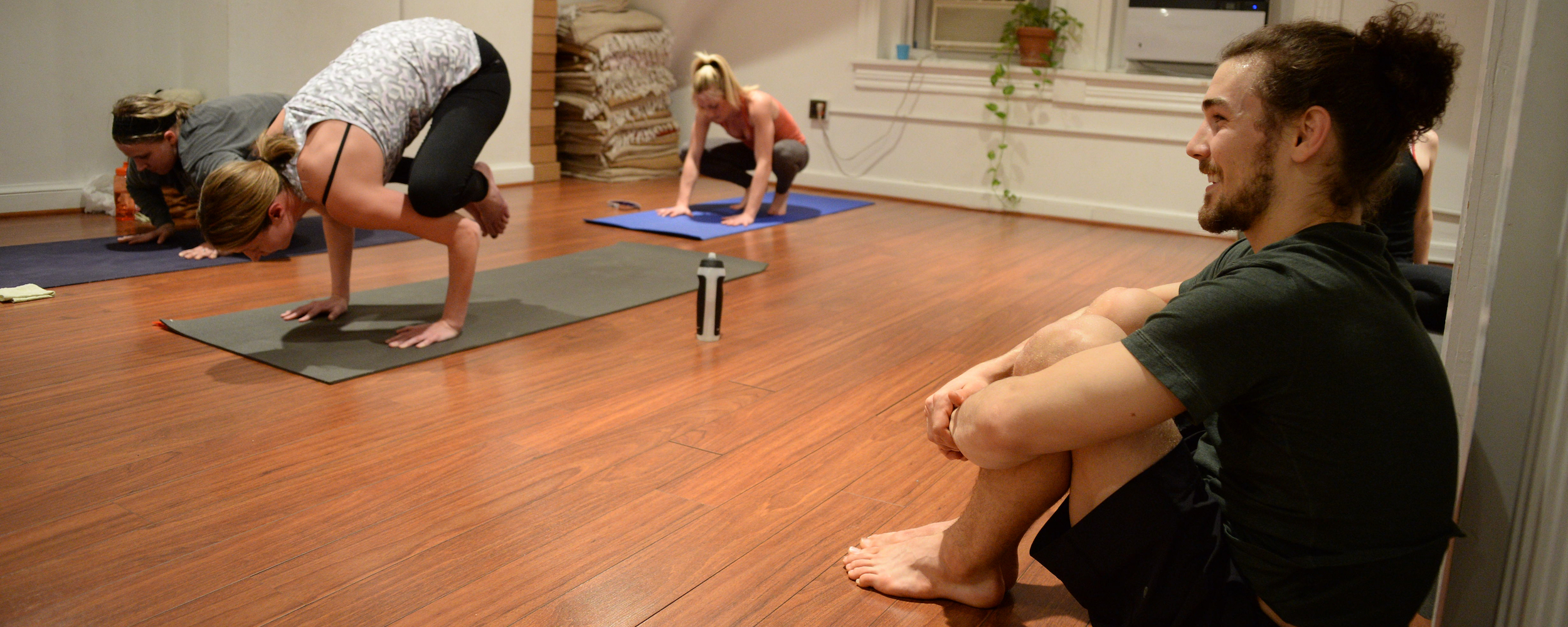 The diverse family of DC yoga teachers at Yoga District are dedicated to making yoga accessible to everyone through a huge variety of yoga class types, from vinyasa flow to restorative and beyond. Most Yoga District teachers are graduates of Yoga District's nationally-attended 200 hour teacher training program. All Yoga District classes focus on coordinating breath with body movement to promote flexibility, strength, and peace of mind. We strongly believe in yoga as therapy, so catch one of our classes whenever you need a healthy dose of self-care.
See all yoga teachers »

The Yoga District 200 and 500 hour teacher training certification programs, registered by the Yoga Alliance are unique in their emphasis on diversity of teaching styles studied, personal attention, and trauma sensitive yoga. It's no coincidence that Yoga District is regularly voted the leading studio in the nation's capital, and that most of its classes are taught by graduates of its training program. As a full time yoga school, small group trainings are led up to eight times a year by a dedicated faculty including Jasmine Chehrazi, contributor to the Harvard Karma Yoga Project teacher training, teacher training faculty at George Washington University, Yoga Alliance Standards Committee Advisory Board Member, Yoga Activist Founder, and Yoga Service Council Advisory Board Member. So take your practice and community involvement to the next level by joining a training. There's a reason why our graduates call the training "transformative."
Check out the yoga teacher training »