Browsing articles from "August, 2013"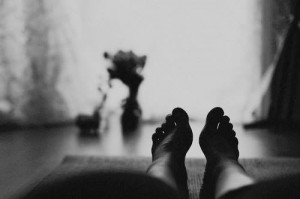 When I tried yoga for the first time before moving to Washington, D.C. a few years ago, I liked it. That was the most I could say about it. It felt good and I enjoyed myself, but my heart wasn't quite in it.
Many events occurred in my life over the past five years that changed my attitude and opened my heart to the practice. Within one year, I lost my grandparents and both of my parents, three of them having died suddenly. In 2009, I was fortunate to have been introduced to Nichiren Buddhism, a daily practice that strengthens my belief in my own potential and emphasizes the connection between all living beings. Things were going better for me, but there was still something missing.
I was quite familiar with loss, but was hit with it again when another important relationship ended in my life just over a month ago. I decided I wanted to take this as an opportunity to reconnect with myself and create the most value with my life. Looking back I realized I'd lost touch with what was important to me and set out on a path of rediscovery.
My seeking spirit ultimately led me to Yoga District. From my first class with the studio in April, I knew that something fundamental had shifted within me. I had never cried before in a yoga class. But I wasn't ashamed. I didn't feel the need to cover it up. It felt so natural. It felt good!
I couldn't explain my transformation, I just wanted to keep experiencing it. As soon as I placed myself on the mat, I felt I was affirming the value of my life. This was my time. Yoga strengthened my practice of mindfulness, self-kindness, and compassion- behaviors that began to trickle out into my life outside of the studio. As a result of my openness and commitment to Yoga District, I am uncovering a new me. All of these wonderful qualities were always there within me, but my yoga practice helped me unlock them and use them to their full potential.
Daisaku Ikeda, a Buddhist philosopher, writes, "you are more precious than all the treasures in the universe." Thanks to Yoga District, I truly believe this in my heart and can actualize it every day through my yoga practice.
Namaste.
Written by Kelley [Last name withheld]
Kelley attended Jasmine's Yoga for Grief Workshop on August 18. The next Yoga for Grief Workshop will be on Friday, September 27  Sign up for our Yoga for Grief Workshop here.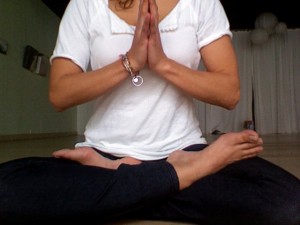 To meditate, you don't have to sit like this. Meditation doesn't look a certain way. It doesn't even have to feel a certain way. The only trick is, you just have to do it.
There's a meditation workshop coming up at Yoga District that will go over so many different ways to meditate that you're bound to find one that you connect with. Gracy, the delightful (I mean it, delightful) teacher who is leading the workshop, will share really down to earth meditation practices that you can easily integrate in your daily routine.
I credit my daily meditation practices with helping me find more peace, less reactivity (aka I don't "freak out" on people), and passion for my purpose in life. Research agrees that meditation lowers stress, improves brain function, lowers fatigue, improves emotional regulation, increases compassion, etc.
It has even been shown to improve attention and focus (and therefore productivity, I bet), which is probably why our meditative yoga workplace classes are such a hit in so many offices in Washington DC.
If you think you don't have time to meditate, one of my teachers even suggested starting a meditation practice by closing your eyes and focusing on your breath whenever you take a bathroom break or before a meal. If it's the only opportunity you have to pause in your busy day, it's far better than nothing and the benefits are too good to pass up!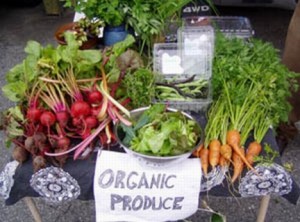 Recently at District Tea Lodge, DC's only vegan, gluten-free cafe, we had a great community roundtable. We discussed everything from the proper diet according to yoga philosophy, to GMOs, to composting and container gardening. To share some of the online resources mentioned during the discussion and more, please check this out! Also, consider joining the Community Supported Agriculture (CSA), which has pick up at our 14th Street Studio.
GMO/Organic:
The first ethical rule in yoga is ahimsa, meaning non-harming / non-violence. Pesticides and genetically modified food (GMOs) do cause harm to your immune system. Check it out:
A paper coauthored by a Senior Researcher at MIT on the effects of GMOs on health.
Shopping/eating guide on which foods to avoid in terms of pesticides.
A guide to identifying GMOs, organic and conventional produce according to their barcode numbers  (please note that in the comment section of this article someone indicated that using this barcode system is voluntary).
Also, check out these tips for avoiding GMOs.
Gardening & Composting:
When you know exactly where your food came from, you know much more about how healthy it is.  The best way to ensure your own health and well being is to garden some of your own food.
Composting is a useful method for gardening, and it is environmentally sound. But understanding what and how to compose your food is important. Here is a great site about composting, showing a table about carbon to nitrogen ratios, and more.
There are also two really affordable compost pick up services in DC. Compost Cab picks up compost from your home weekly, provides the bug- and smell – proof container for you to store compost between pick ups, and will even share composted soil with you when its ready.
Guidance on proper soil for container gardening, composting, container types, recipes for herbicides, fungicides, and organic pesticides. This can be particularly helpful for us city dwellers!
Here are some pointers for different types of vegetables and plants best suited for container gardening (from the University of Arizona – scroll to the bottom). It can look like a lot of work, but patience and hard work can pay off in the long run for your health, immune system, and even your yoga practice.
Food Choices
Although this topic didn't make it into the discussion, alkaline diets are something worth considering. Avoiding acidic foods and drinks like coffee, chocolate, and cheese can do wonders for your health and daily outlook.
As yogis, our food choices can effect our energy level, well-being, and even our practice. Have any good suggestions? Leave them in the comments section!
Diet crazes may come and go, but one macronutrient has always remained largely unscathed by the mainstream fitness and nutrition media. Protein is an essential part of our daily diet, forming the structural basis of our muscles, skin, nails and hair, amongst other functions. True, this macronutrient is mighty important, but the hype it gets […]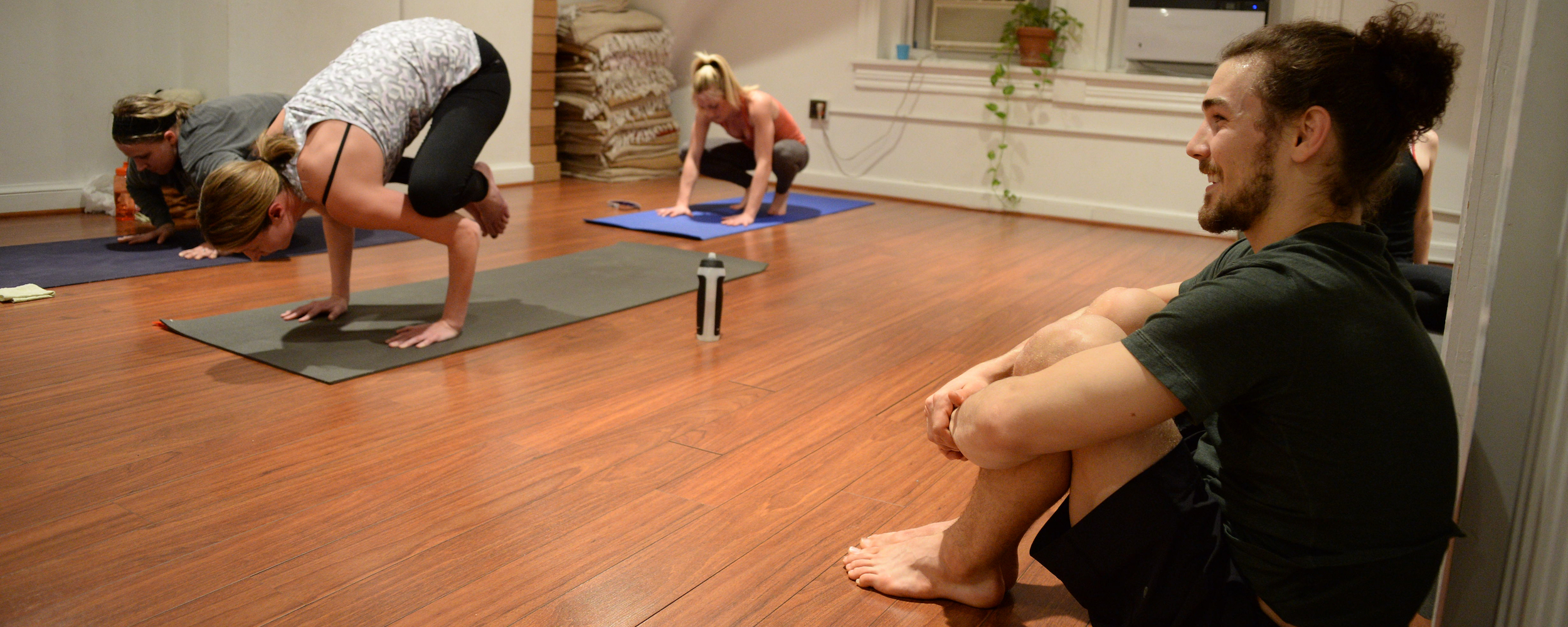 The diverse family of DC yoga teachers at Yoga District are dedicated to making yoga accessible to everyone through a huge variety of yoga class types, from vinyasa flow to restorative and beyond. Most Yoga District teachers are graduates of Yoga District's nationally-attended 200 hour teacher training program. All Yoga District classes focus on coordinating breath with body movement to promote flexibility, strength, and peace of mind. We strongly believe in yoga as therapy, so catch one of our classes whenever you need a healthy dose of self-care.
See all yoga teachers »

The Yoga District 200 and 500 hour teacher training certification programs, registered by the Yoga Alliance are unique in their emphasis on diversity of teaching styles studied, personal attention, and trauma sensitive yoga. It's no coincidence that Yoga District is regularly voted the leading studio in the nation's capital, and that most of its classes are taught by graduates of its training program. As a full time yoga school, small group trainings are led up to eight times a year by a dedicated faculty including Jasmine Chehrazi, contributor to the Harvard Karma Yoga Project teacher training, teacher training faculty at George Washington University, Yoga Alliance Standards Committee Advisory Board Member, Yoga Activist Founder, and Yoga Service Council Advisory Board Member. So take your practice and community involvement to the next level by joining a training. There's a reason why our graduates call the training "transformative."
Check out the yoga teacher training »