Browsing articles in "The Blog"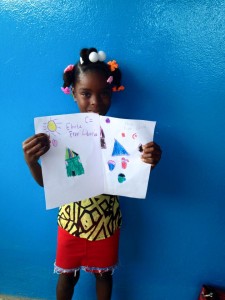 We are proud to promote an event happening this coming Sept 27th, 2:30-4pm at the Bloomingdale studio with Playing to Live! Check out their latest video!
PTL! is an international nonprofit that brings art, play and yoga therapy to children affected by trauma. Evidence-based research shows that child-centered, creative arts therapy techniques greatly improve a child's ability to express and understand complex emotions resulting from trauma. Children can lack the words to communicate their feelings and Playing To Live! gives them a voice. To make the program sustainable we partner with local NGOs to help us recruit local community members by training them in culturally relevant therapy techniques, which Local caregivers are trained and then employed to provide therapeutic services to the children. We source all of our program materials locally enabling us to help support the local economy. We have established partnerships with local NGOs to help us remain culturally relevant.
If home is where the heart is, what happens when you don't have a home? Well…you are not the heart-less one; if we don't offer our hearts to you, we are. Having a home is so central to one's existence–in a practical sense but even more so in an emotional sense. Root-less, place-less…and love-less…recognition-less.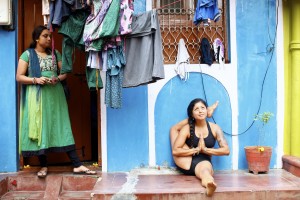 Meet Yoga District Teacher, Claudia. Playful and creative, former gymnast Claudia came to Yoga looking for balance and inner peace. She was first introduced to Yoga back in Peru when she was 18 years old, and fell completely in love with the tradition. She has studied the traditions of Vinyasa, Ashtanga, and Rocket Yoga. And, to date continues to immerse herself in studying and practicing Ashtanga and Rocket Yoga. Claudia teaches morning, midday, and evening classes daily at various Yoga District studios.
Are you interested in practicing Ashtanga Mysore Style but are unable to make it in the mornings?
Join Claudia for Mysore Ashtanga Yoga in the evenings from 4-6 pm.
Read more >>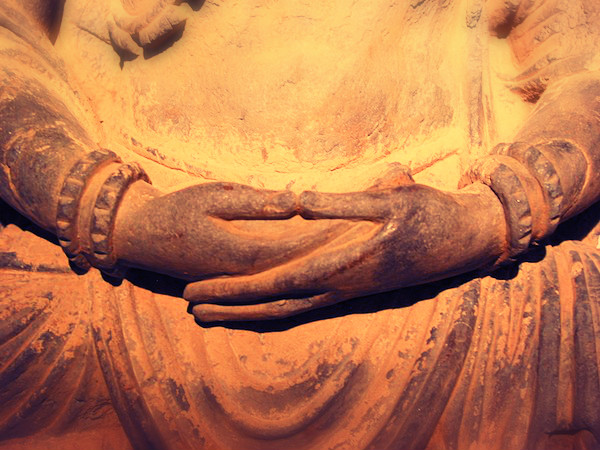 Jane C. completed Yoga District's 200 Hour Yoga Teacher Training in April 2015. We are honored to share her reflections on her training experience.
I remember asking a trusted yoga teacher whether I was ready for teacher training. His answer? "You're totally ready if you want to be."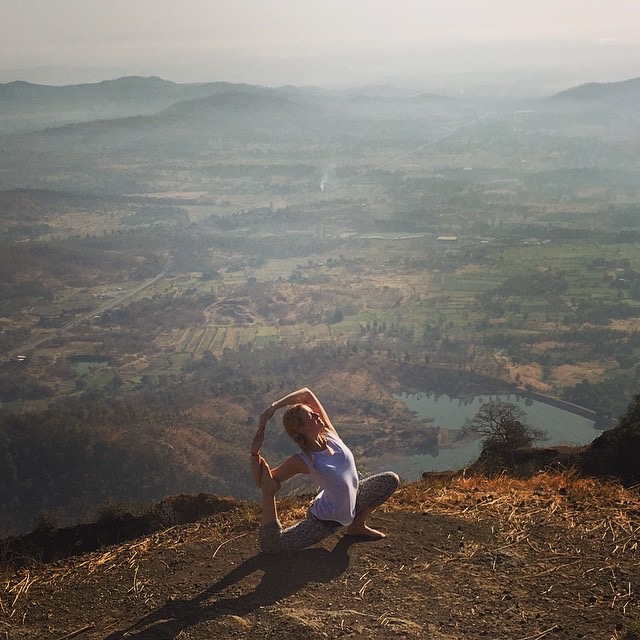 Meet Yoga District Senior Teacher, Heather. You'll find a great emphasis on intention setting, breathing and meditation, as well as deep hands-on adjustments in her classes. As a graduate of Yoga District's 200 Hour Teacher Training, Sri Dharma Mittra's 500 Hour Life of Yogi Training, and the Jivamukti Yoga School's 300 Hour Teacher Training, Heather's unique experience and perspective offer a fusion of ancient philosophy with modern day asana traditions. Heather teaches morning, midday, and evening classes daily at various Yoga District studios. Read on to know more about Heather's yoga journey with renowned yoga masters of our time.
Read more >>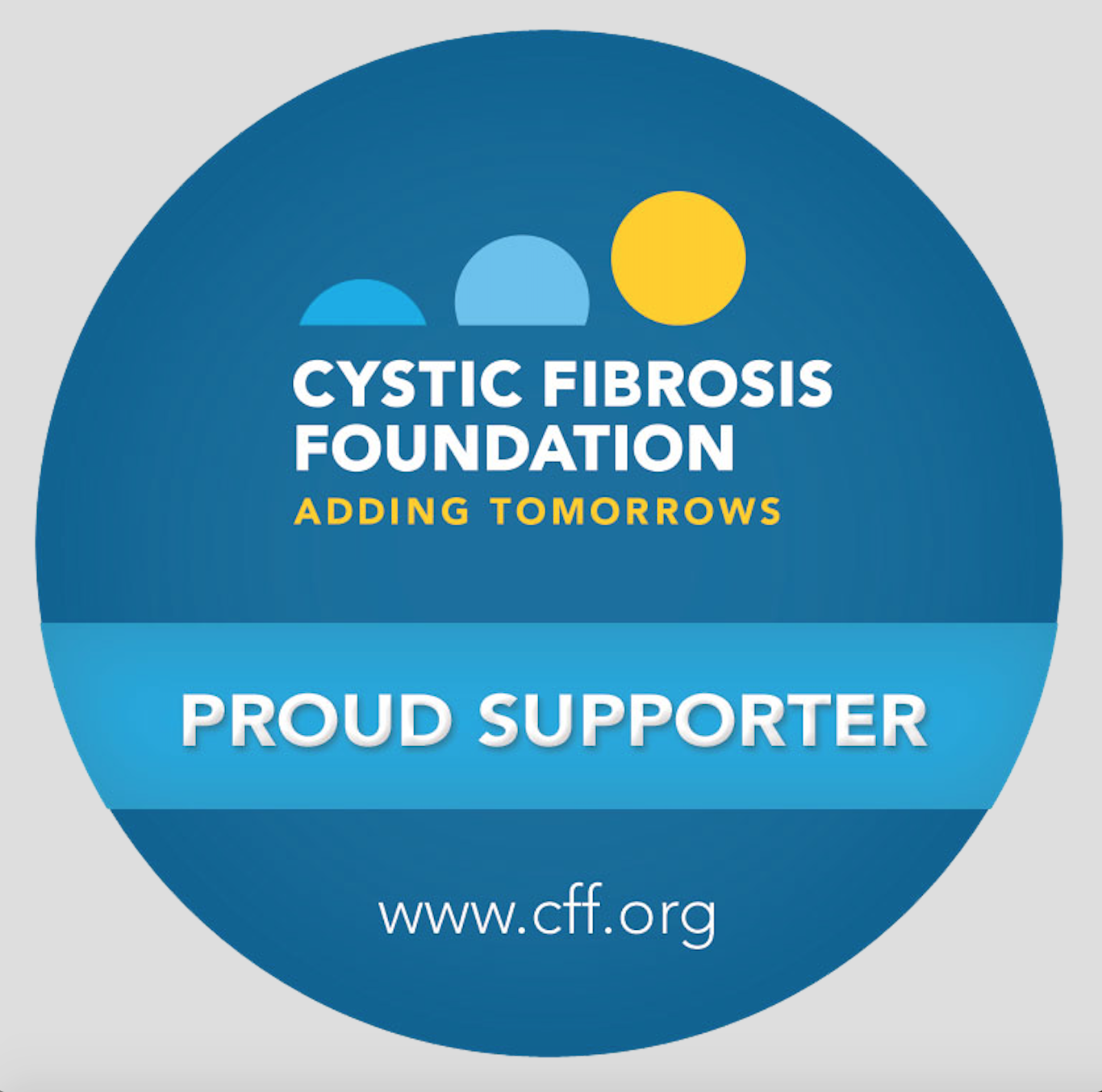 Join YD intern and teacher, Jenn and Kate A. on June 13th at Yoga District Bloomingdale for an all levels practice to raise funds for Cystic Fibrosis Foundation (CFF), an organization committed to empowering all people living with the disease the opportunity to lead full, productive lives.
Read on to lean more about Jenn's work and passion for CFF…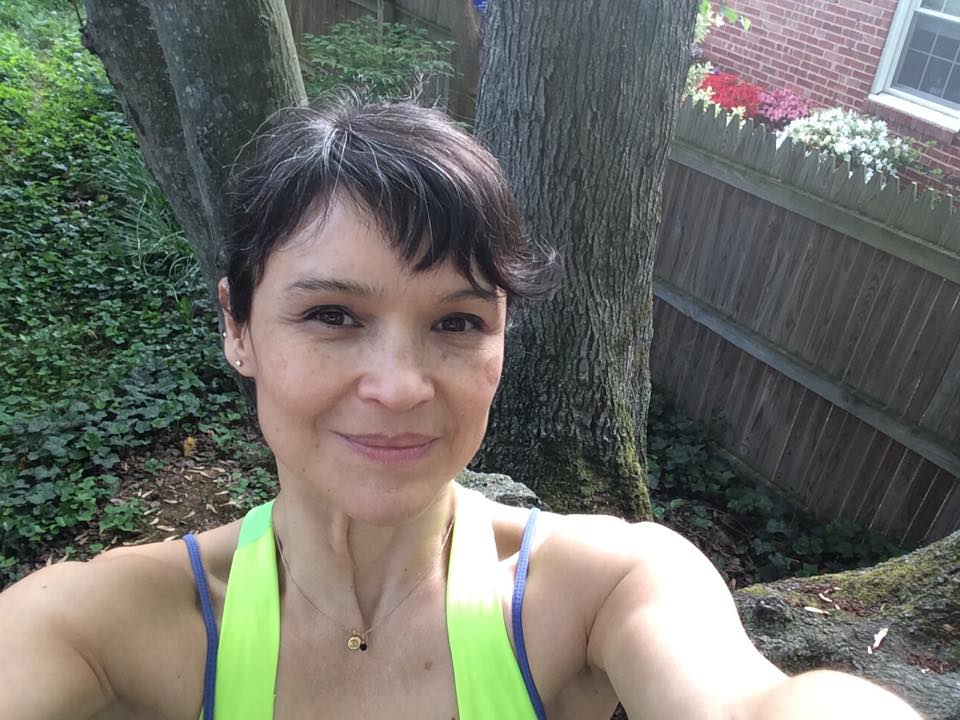 In addition to showcasing teachers on our blog, Yoga District (YD) is honored and humbled to have a variety of dedicated students. For this reason, we have a "Student Feature" series, Q&As with our regular students featured on our blog, so that you can get to know some of the students that make YD such a special place. Today's Student Feature highlights a frequent visitor, Yura S.
Growing up in the 80's with severe asthma kept me in and out of the hospital and home recovering for days at a time. This afforded me a great opportunity to watch a lot of PBS and one of my favorite songs from Sesame St was from the rockin' band, Little Chrissy and the Alphabeats which starts: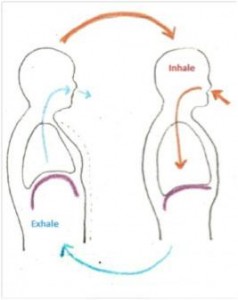 (inhale) Breathe In!
(exhale) Breathe Out!
(inhale) Breathe In!
(exhale) Breathe Out!
For a little kid having difficulty breathing, I can't begin to explain how great it would have felt to take those deep breaths. While being active was difficult for me, my doctor was very progressive, encouraging me to get involved with sports to help build my lung capacity and oxygen utilization.
Physiologically at the most basic level when we breathe, we breathe in fresh air, that contains oxygen which enters the lungs and breathe out waste gas in the form of carbon dioxide.
But what happens anatomically when we breathe? When we regularly inhale, the diaphragm pulls down, muscles contract, and the lungs expand while the rib cage moves up and out. The low pressure in the lungs creates a vacuum that draws the air in through the nose (or mouth) down through the trachea and into the lungs.  Exhaling is a passive process, where the muscles relax, the diaphragm rises, the chest contracts, the lungs deflate and the waste air is expelled.
Simple, right?
So, how does this relate to yoga?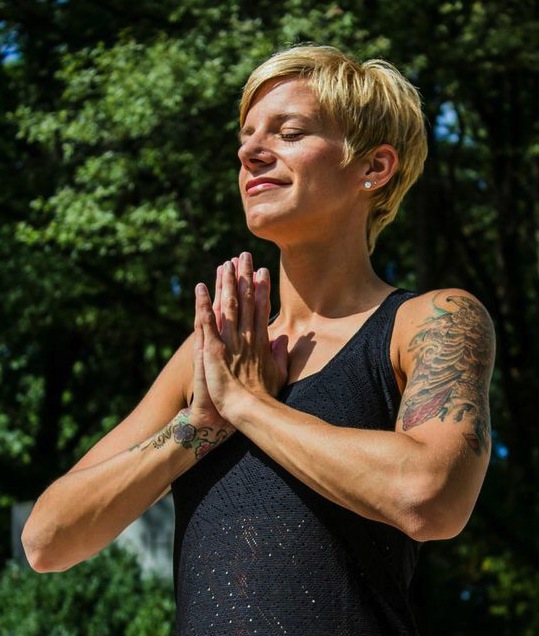 Upon graduating from Yoga District's 200 Hour teacher training in summer of 2014, Brooke has been teaching weekly stress management focused yoga classes at Yoga District. We are honored to share her holistic approach to stress management and anxiety through yoga with you here. Please read on to hear more from Brooke, check out her yoga classes on the schedule, and consider attending her workshop on stress and anxiety management through yoga in June.
It's safe to say that everyone is going to experience stress frequently throughout their lives and unfortunately, a portion of the population will also experience anxiety. Notice I use the word "experience" and not "suffer" here! That's because I sincerely believe no one has to suffer with stress or anxiety when there are a multitude of tools one can use to manage both.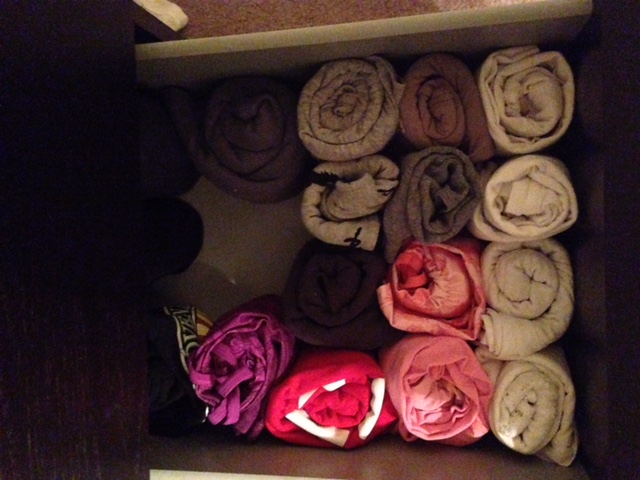 Upon graduating from Yoga District's 200 Hour teacher training in winter of 2013, Kelly has been teaching weekly classes at YD. We are honored to share her holistic spring cleaning approach and workshop with you to jumpstart a nourishing spring season. Please read on to hear more from Kelly, check out her yoga classes on the schedule, and consider attending this Saturday for workshop on guided spring cleaning.
"We are not going to change the whole world, but we can change ourselves and feel free as birds. We can be serene even in the midst of calamities and, by our serenity, make others more tranquil. Serenity is contagious. If we smile at someone, he or she will smile back. And a smile costs nothing. We should plague everyone with joy." -Swami Satchidananda, The Yoga Sutras
You may have heard about the New York Times' best-seller, The Life-Changing Magic of Tidying Up: The Japanese Art of Decluttering and Organizing. (Yesterday I covered the basics of this method, so check that out for the practical steps.) I recently purchased this book and set out on my personal endeavor of decluttering my home. I had high hopes, and ultimately it exceeded my expectations. But as I made my way through the book and then through the process, so many aspects of my existing yoga practice and trainings began to rise to the surface. Because what's there isn't some new-fangled way of keeping my house neat. Underlying this method, for me, there is yoga.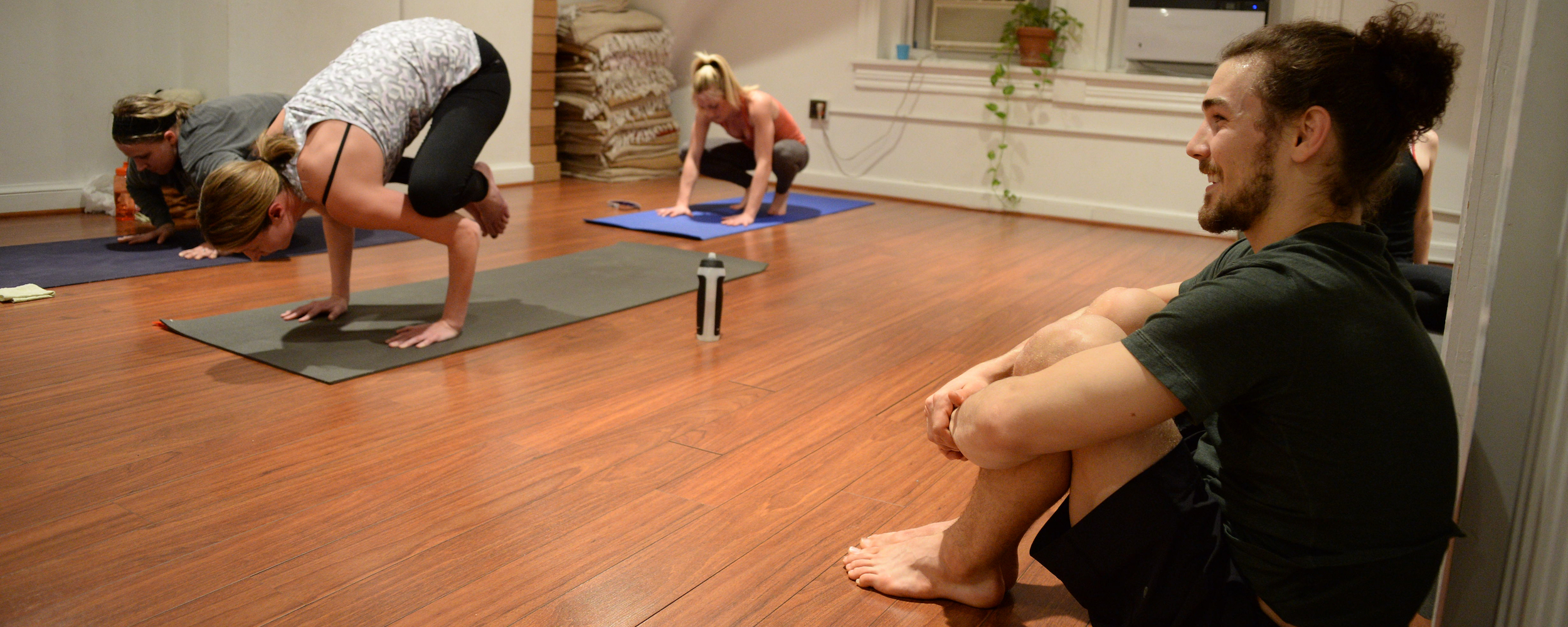 The diverse family of DC yoga teachers at Yoga District are dedicated to making yoga accessible to everyone through a huge variety of yoga class types, from vinyasa flow to restorative and beyond. Most Yoga District teachers are graduates of Yoga District's nationally-attended 200 hour teacher training program. All Yoga District classes focus on coordinating breath with body movement to promote flexibility, strength, and peace of mind. We strongly believe in yoga as therapy, so catch one of our classes whenever you need a healthy dose of self-care.
See all yoga teachers »

The Yoga District 200 and 500 hour teacher training certification programs, registered by the Yoga Alliance are unique in their emphasis on diversity of teaching styles studied, personal attention, and trauma sensitive yoga. It's no coincidence that Yoga District is regularly voted the leading studio in the nation's capital, and that most of its classes are taught by graduates of its training program. As a full time yoga school, small group trainings are led up to eight times a year by a dedicated faculty including Jasmine Chehrazi, contributor to the Harvard Karma Yoga Project teacher training, teacher training faculty at George Washington University, Yoga Alliance Standards Committee Advisory Board Member, Yoga Activist Founder, and Yoga Service Council Advisory Board Member. So take your practice and community involvement to the next level by joining a training. There's a reason why our graduates call the training "transformative."
Check out the yoga teacher training »