Browsing articles in "The Blog"

Did you know that every time you come to a Yoga District class, you are helping to share the benefits of yoga with diverse communities far beyond our Washington, D.C., studios? At Yoga District, we believe that every being deserves the holistic benefits of yoga, and that's why proceeds from our classes go to Yoga Activist, our non-profit outreach arm.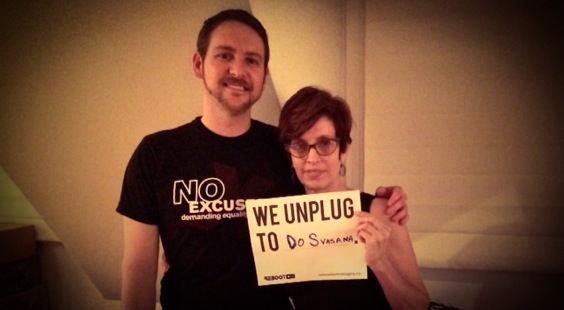 Jake at Yoga District Dupont with his DC yoga teacher Jayanti Harrison
Do you work in front of a computer all day? Do you carry a work Blackberry in one hand and a personal cell phone in the other? Do you read news sites, Facebook feeds and Twitter scrolls constantly?
I bet you do. And I bet you could use a break.
Fortunately, there's a solution right around the corner, and it fits right in with the mindful practice we enjoy with every class at Yoga District.
For 24 hours, I hope you'll join me for a growing movement to unplug and reconnect with yourself, your friends and your community. It's called the National Day of Unplugging, and it's happening from sundown to sundown March 7-8. The challenge is simple: unplug from technology – and all the physical and emotional implications that go with it – for 24 hours. People all around the world are taking the "unplug challenge" as we speak, and I invite you to do the same.
Read on for three reasons to participate, and three reasons I'll be uplugging with Yoga District.
Read more >>

I practice so that I reside in a calm, awake, and balanced state. This practice has gradually stripped away the layers of accumulated baggage that weigh on my mind, body, and spirit. Through Ashtanga Mysore practice, I have learned to consciously build myself up with energy and reduce the fluctuations of the mind.

Little did I know that chanting in yoga classes will get me addicted to Kirtans!
It all started a year ago when I found myself chanting and singing in yoga classes. In the beginning, I was judgmental ('why are we chanting and singing in a yoga class?'), resistant ('will this turn me into some fanatic?') or reluctant ('I cannot sing or chant in public'). Despite growing up in India, chanting or yoga was not a familiar territory for me. However, for some reason (don't know what), I continued chanting and singing in the yoga classes. Soon, I found myself listening to Kirtans and chants at home and within weeks I was completely "hooked on"!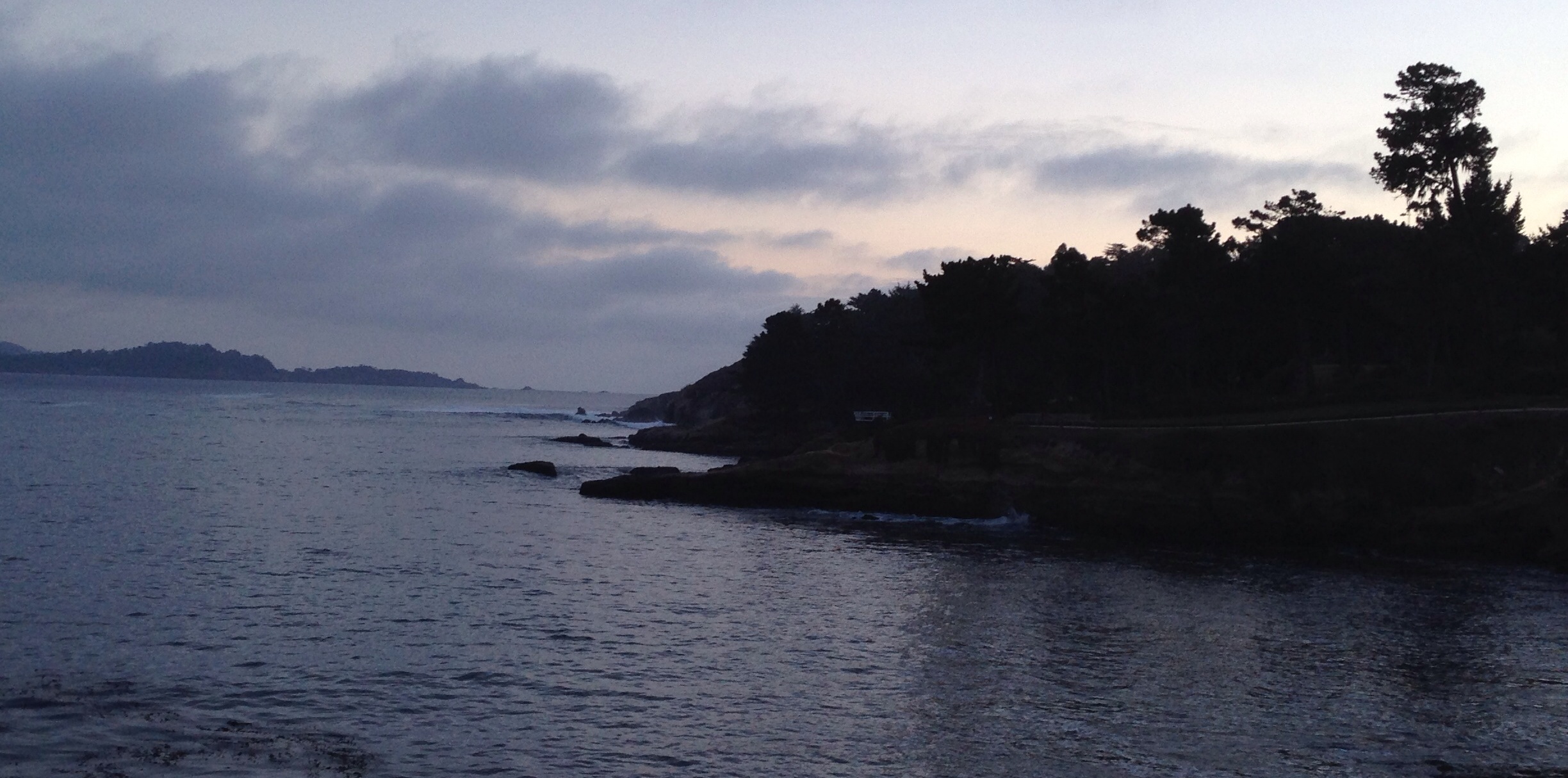 For many of us, the words "yoga practitioner" conjure a very specific — and very narrow — image. Although yoga philosophy emphasizes inclusion, individual expression, and non-judgment, modern yoga, particularly in the United States, has gained a reputation for being an exclusive, elite physical fitness activity. Yoga District's aim is to turn this misunderstanding of yoga on its head. A major part of our operation is our non-profit outreach arm, Yoga Activist, which brings free yoga to underserved communities like shelters, nursing homes, and inner-city schools. Moreover, we strive to make classes at our six Yoga District studios affordable and accessible to all by offering low class fees, a sliding scale, and work-study internships. Yoga is about connection, breath, health, and release, and we believe its profound benefits belong to everyone.
For a fascinating look at inclusivity and exclusivity in the practice of yoga, check out this article on the new documentary series, "Yoga and Diversity," produced by the non-profit Global Mind Body.

Dear Yogis,
I just wanted to write and ask you to let me know if my ego ever gets inflated. Please pull me up by my yoga toes and let me know.
I say that to say that we all know of famous yoga teachers who have slid down a slippery slope because of unchecked ego. I remember when I got my 200 hr. certification around 8 or 9 years ago and I felt like I was queen of the hill. Because I could talk about Yoga Chitta Vritti Nirodha in front of a bunch of people, had a lot of life experience under my belt and knew about chakras way before I did teacher training, that I could solve everyone's problems and maybe even effect world peace. I found myself doing anything BUT mindful listening. I could not wait for a student/friend/partner to finish their sentence before I was saying "You need to …. (whatever).
Read more >>

Kombucha (pronounced kom-Boo-cha) seems to be everywhere these days- health food stores, mainstream grocery stores, and District Tea Lodge. The Lodge advertises Kombucha "on draft" and every time I walk by I wondered, what is kombucha anyway?

As the snow falls and temperatures keep dropping, it's becoming painfully clear that winter is truly upon us. It's so frigid that yoga may be the last things on our minds. We may found ourselves more interested in bundling up and thawing out at home than venturing out again into the cold to attend a class. But if you've been missing your mat and your fellow yogis here are five great poses to warm our bodies up to face the cold a little stronger:
Read more >>

A new year brings new opportunities and gives us a fresh start to take in where we've been, where we are, and where we're going in our lives. Perhaps you made a resolution, or maybe you're still working towards goals you made last year. If you didn't make determinations or if you've already fallen out of sync with your best intentions, don't worry! Rather than being hard on ourselves because of what we haven't accomplished, this is actually a great time to practice self-compassion. Yoga offers us the opportunity to be compassionate with ourselves. It encourages us to notice and appreciate where we are at any given moment. Adopting this kind attitude is incredibly helpful when we're faced with demands and expectations that come with a new year.
Perhaps you've heard of the three A's: Awareness, Acceptance, and Action. By incorporating these practices into our daily routines, both on and off the mat, we can learn to be gentler with ourselves, a habit that will help us to more fully enjoy many new years to come.
Read more >>

The poem is titled "Illumination" (it's by Merle Shain) and is quoted in the book Bedside Prayers by June Cotner:
It is better to light candles
than to curse the darkness.
Read more >>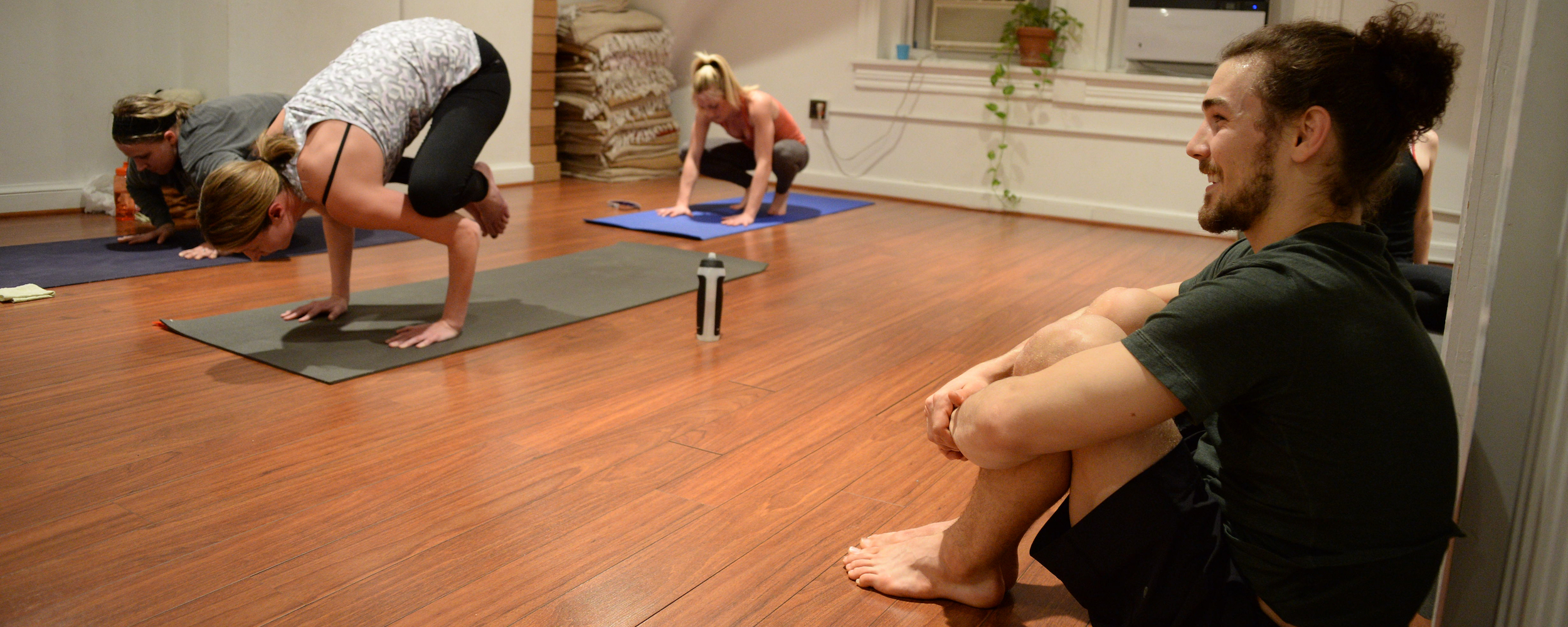 The diverse family of DC yoga teachers at Yoga District are dedicated to making yoga accessible to everyone through a huge variety of yoga class types, from vinyasa flow to restorative and beyond. Most Yoga District teachers are graduates of Yoga District's nationally-attended 200 hour teacher training program. All Yoga District classes focus on coordinating breath with body movement to promote flexibility, strength, and peace of mind. We strongly believe in yoga as therapy, so catch one of our classes whenever you need a healthy dose of self-care.
See all yoga teachers »

The Yoga District 200 and 500 hour teacher training certification programs, registered by the Yoga Alliance are unique in their emphasis on diversity of teaching styles studied, personal attention, and trauma sensitive yoga. It's no coincidence that Yoga District is regularly voted the leading studio in the nation's capital, and that most of its classes are taught by graduates of its training program. As a full time yoga school, small group trainings are led up to eight times a year by a dedicated faculty including Jasmine Chehrazi, contributor to the Harvard Karma Yoga Project teacher training, teacher training faculty at George Washington University, Yoga Alliance Standards Committee Advisory Board Member, Yoga Activist Founder, and Yoga Service Council Advisory Board Member. So take your practice and community involvement to the next level by joining a training. There's a reason why our graduates call the training "transformative."
Check out the yoga teacher training »