Browsing articles in "The Blog"
Breath in the scent of chocolate, taste a hint of honey and breath out sheer joy. Being indulgent never felt so good…try these healthy treats!
Eating well is a form of self-care. Yet it's not always easy to meet your sweet cravings and still eat wholesome.
Want something a bit sweet then read on for a few of our favorite healthier recipes!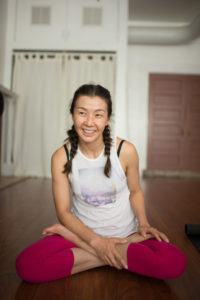 Sometimes a horrible day is made a bit better with self-care: a little time by yourself to recharge or maybe change your perspective.
A good way to start off your week is to be intuned with your thoughts, feelings and how you move throughout the world.
Read on for a few strategies we find helpful to turn a horrid day around.
The start of the new year brings a lot of reflection.
Some people are a fan of new year's resolutions. Others find that instead of focusing on one goal it is more helpful to think of a word that serves as the theme for the new year. Still others take a more relaxed and "go with the flow" approach to it all.
"Nonviolence means avoiding not only external physical violence but also internal violence of spirit." – Martin Luther King, Jr.
Peace starts within, and in community. Join Yoga District for a day-long yoga retreat to explore holistic paths of non-violent living in honor of Martin Luther King, Jr.
Read on to learn more about nonviolent communication and how our MLK Jr. Day retreat uses ahimas, meditations, as well as mindful practice as forms of nonviolent existence.
Fight the frigid weather unleashed by the polar vortex with a bowl of warm homemade soup!  
While outside is a blanket of snow and brutal winds, enjoy some comfort food with these 3 healthy and delicious recipes.
Read on for the Soup Recipes and stay warm!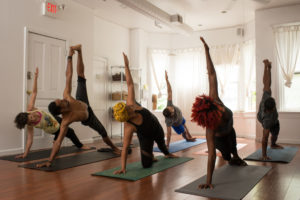 Welcome 2018 with one of Yoga District's 5 workshops & local MLK Day retreat!

| | | | | | |
| --- | --- | --- | --- | --- | --- |
| 1/7 | 1/15 | 1/20 | 1/21 | 1/27 | 1/28 |
| The ABC's of Sun Salutations | MLK Day Yoga Retreat | Yoga for Runners Workshop | Quarterly Handstand Workshop | A Meditative Sound Bath Experience | Detox A New You |
Read on for each workshop's description, date, studio location, and registration link.
Please feel free to comment below and provide any suggestions for future YD workshops. Thanks!
Say GOODBYE to 2017 and HELLO to 2018! If you prefer to ring in the NEW YEAR with a chant rather than a champagne toast then Yoga District has 2 different ways for you to celebrate NYE: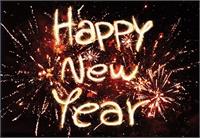 New Year's Eve All Levels Flow with Cider & Chocolates
12/31/2017      10:00pm – 12:00am      Bloomingdale      Sign up here
If you are in the mood for an lively and energetic close to 2017 then spend NYE with Jennifer.  Her playful yoga practice with a funky playlist and will be held from 10:00-11:30pm. Followed by a renewal mediation from 11:30-11:45pm then together ring in the new year with a sparkling apple cider toast and chocolate! All are welcome
NYE Special: Healing Touch for All
12/31/2017      10:00pm – 12:00am      14th Street      Sign up here
Wanting to end 2017 and begin 2018 surrounded by radical self-love and deepened compassion for others?  Then spend NYE with Simone to reconnect with your inner self and to those present with you in the moment.
Explore feminine energies through asanas (postures), pranayama (breathwork), restorative practices, and guided healing touch. As midnight approaches you'll experience community chanting and other facilitated exercises to promote overall wellbeing and healthy physical contact.  All genders and ability levels welcome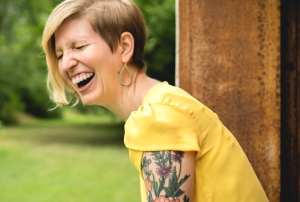 While this time of year is focused on giving to others, it is also important to give yourself what your body and mind needs as well.
Amidst December gatherings, holiday prep, and travel, spare some time whether that be 5 minutes or 30 minutes to bring a little routine and self-care back into your life. No matter what this holiday season entails for you, read on for Yoga District's helpful tips for self-care.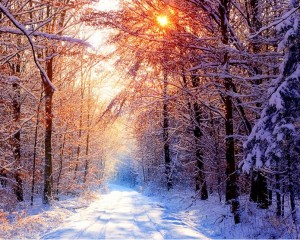 Yoga District's donation class, Salute the Sun! 108 Sun Salutations for the Winter Solstice, benefits United for Puerto Rico initiative.
Thursday, December 21st
14th street studio
7 to 9 pm
Please read on to learn more about how United for Puerto aids those affected by Hurricane Irma and María along with how the class will honor the Winter Solstice.

 Meet Kendall, our December Teacher Feature as she shares her yoga journey!
Warrior III is the yoga pose that best describes Kendall's life:
"Some days I feel super grounded and strong. Other days I feel a little more wobbly and uneven. Either way, I'm always looking for that sweet spot between strong and soft, open and grounded."
Feel free to attend one of her class and read on to learn more about Kendall.
           Kendall's Class Schedule:
Tuesdays at 8 PM, All Levels Flow @ Dupont
Sundays at 10:45 AM, Flow 2-3 @ 14th St.
Sundays at 6:45 PM, Powerful Flow 1.5-3 @ 14th St.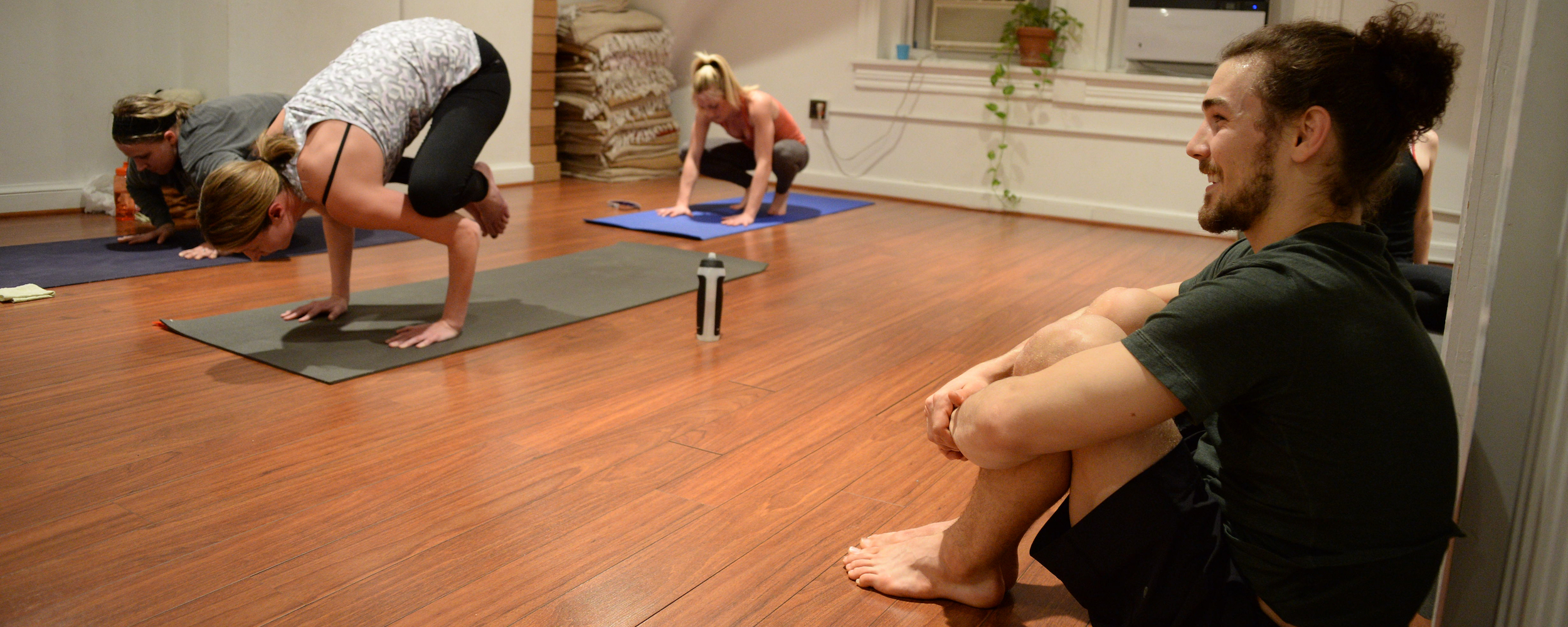 The diverse family of DC yoga teachers at Yoga District are dedicated to making yoga accessible to everyone through a huge variety of yoga class types, from vinyasa flow to restorative and beyond. Most Yoga District teachers are graduates of Yoga District's nationally-attended 200 hour teacher training program. All Yoga District classes focus on coordinating breath with body movement to promote flexibility, strength, and peace of mind. We strongly believe in yoga as therapy, so catch one of our classes whenever you need a healthy dose of self-care.
See all yoga teachers »

The Yoga District 200 and 500 hour teacher training certification programs, registered by the Yoga Alliance are unique in their emphasis on diversity of teaching styles studied, personal attention, and trauma sensitive yoga. It's no coincidence that Yoga District is regularly voted the leading studio in the nation's capital, and that most of its classes are taught by graduates of its training program. As a full time yoga school, small group trainings are led up to eight times a year by a dedicated faculty including Jasmine Chehrazi, contributor to the Harvard Karma Yoga Project teacher training, teacher training faculty at George Washington University, Yoga Alliance Standards Committee Advisory Board Member, Yoga Activist Founder, and Yoga Service Council Advisory Board Member. So take your practice and community involvement to the next level by joining a training. There's a reason why our graduates call the training "transformative."
Check out the yoga teacher training »