Browsing articles in "The Blog"
Meet Carla, one of our teachers at Yoga District. Learn about her experiences with yoga and her advice for starting a practice or building on an existing routine. Check out Carla's schedule below and sign up here.
Read on and stop by one of her classes to get to know her better.
Monday 8:00 PM, Candlelight Flow Yoga 1-1.5+ Restorative

@ Glover Park

Friday 10:00 AM, Dharma Inspired Flow Yoga (All Levels)

@ 14th Street

Friday 12:30 PM, Flow Yoga 1.5-2

@ 14th Street

Saturday 11:45 AM, Alignment Flow + Yoga for Runners (All Levels)

@ Glover Park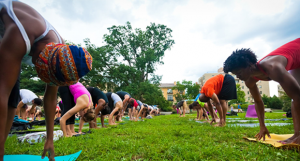 It's time again to dispel some common myths about yoga. A yoga practice is for anyone, at any time, anywhere. Don't let yoga misconceptions stop you seeking to start a practice or broaden an existing one.
Check out our first post to learn about 5 other Yoga Myths that Yoga District debunked.
Read the myths below to learn some truths about yoga and feel reinvigorated to make it part of your life.
Meet Felix, one of our lovely teachers at Yoga District as he shares his journey of how yoga has helped him heal and find community.
" Your [yoga] practice is never completed. It continues to offer you opportunities to explore various dimensions, perceptions and resolutions within it."
Check out Felix''s class schedule below and keep reading to learn more about him:
Sunday 2:30 PM, Flow Yoga 2-3

@ H Street

Sunday 630 PM, Baptiste Flow 1.5

@ Grover Park
.,
Ever contemplated becoming a yoga teacher? 
What happens in yoga teacher training?  Will it be 12 hours of non-stop yoga?  Is it like taking  yoga class after yoga class?  Does the training have a sense of community?  Is the history of yoga and different yoga practices taught?  Does the training include teaching yoga in a greater context? Will the training suitably instruct me to teach others?
Yoga teacher training no longer needs to be a mystery. Jazmina, a graduate from Yoga District's Teacher Training, shares her experience.
Meet Edgar one of our lovely teachers at Yoga District as he shares his journey of learning, practicing, and instructing yoga over decades and across continents.
"The most important yoga practice is not on your mat, but in the way you live."
Check out Edgar's class schedule below and keep reading to learn more about him:
Wednesday 10:00 AM, Yoga for Stress Relief (All Levels) @ H Street
Wednesday 12:30 PM, Flow Yoga 1-1.5 @ H Street
Wednesday 7:45 PM, All Levels Core Focused Flow @ 14th Street
Thursday 5:30 PM, Gentle Hatha Yoga for Abs, Back, & Legs @ I Street
Friday 12:15 PM, Gentle Yoga for All Levels @ Dupont
Sally, a Yoga District teacher, has been struggling with severe migraine attacks since age of 15. For years she dealt with pain multiple times during the month. She would take strong pain killers while spending days in the dark and quiet.
She finally found s natural way to reduce the frequency of the attacks as well as duration of them. She is living toxic free, using all natural remedies for the past 17 months. She no longer needs to take any medication or pain killers whatsoever!
Read on to learn from Sally about holistic medicine philosophy and wellness practices.
T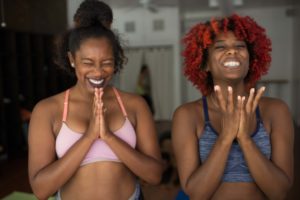 here are a lot of misconceptions surrounding who does (and does not) participate in yoga. But, it's important to know that  the practice of yoga welcomes all people–not just one, particular type of person.
Keep reading to learn about five of the most common yoga myths.
No two yoga classes are identical, but sometimes something truly unexpected may occur. What if, during your yoga class, one of the students becomes ill? How do the yoga teacher and the rest of the class help that person in need? This is exactly what transpired during one of Andrew's Yoga District classes.  
When a student gets sick in class: stay calm, check their vitals, and, if necessary, call 911. Do your best given the circumstance.
Read on to find out what happened in Andrew's class and learn how he maintained a safe space for all–even as an emergency situation unfolded. Read more >>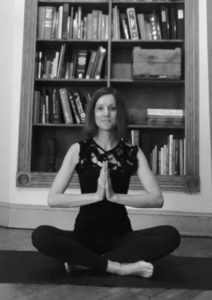 Meet Jennifer! She is one of our lovely teachers at Yoga District.
For Jennifer, yoga has helped her to not only navigate many of life's transformations but also create her own positive self-transformations too.
"I love that this community is non-judgemental, loving, and supportive. I can't express how much that has meant to me and what a positive impact it has had on my life."
Mindlessness is Important
People talk about mindfulness all the time but I can't ever recall anyone talking about mindlessness.
Patrice Ford Lyn, professional life coach, examines the benefits of combining  being mindlessness and mindfulness.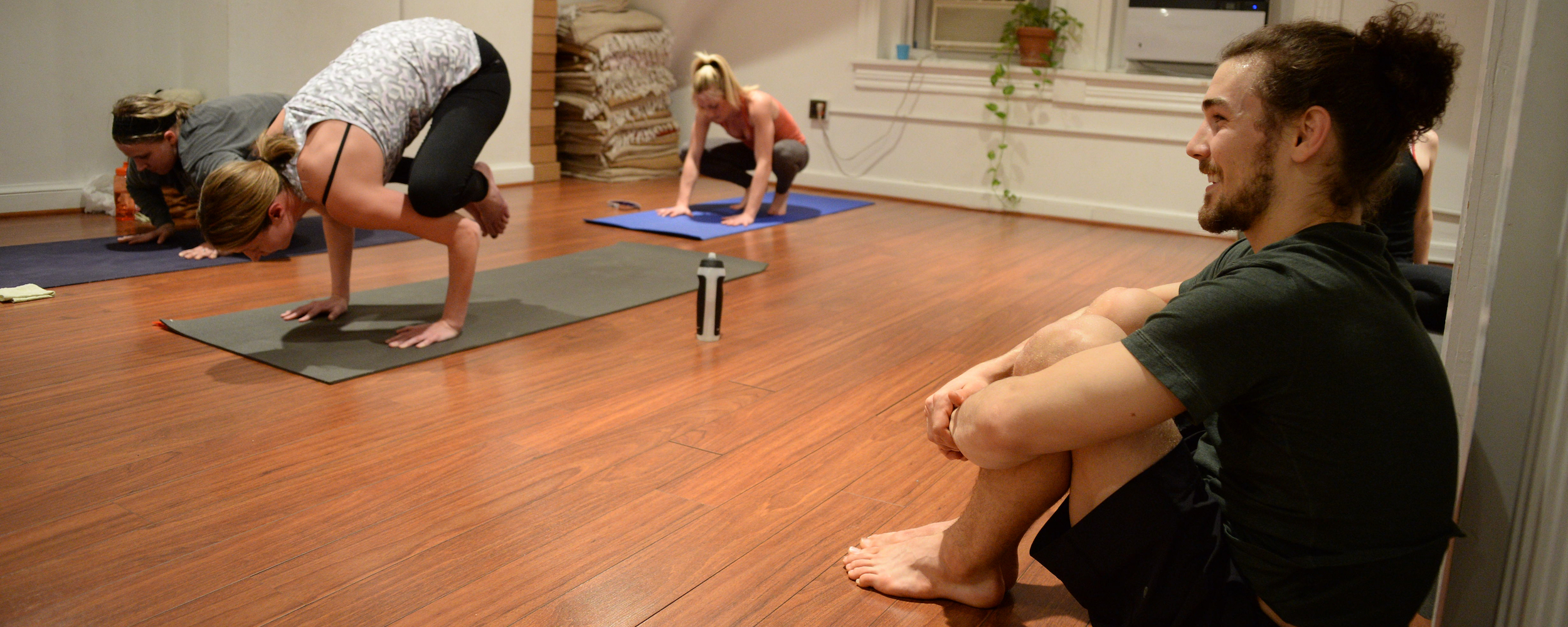 The diverse family of DC yoga teachers at Yoga District are dedicated to making yoga accessible to everyone through a huge variety of yoga class types, from vinyasa flow to restorative and beyond. Most Yoga District teachers are graduates of Yoga District's nationally-attended 200 hour teacher training program. All Yoga District classes focus on coordinating breath with body movement to promote flexibility, strength, and peace of mind. We strongly believe in yoga as therapy, so catch one of our classes whenever you need a healthy dose of self-care.
See all yoga teachers »

The Yoga District 200 and 500 hour teacher training certification programs, registered by the Yoga Alliance are unique in their emphasis on diversity of teaching styles studied, personal attention, and trauma sensitive yoga. It's no coincidence that Yoga District is regularly voted the leading studio in the nation's capital, and that most of its classes are taught by graduates of its training program. As a full time yoga school, small group trainings are led up to eight times a year by a dedicated faculty including Jasmine Chehrazi, contributor to the Harvard Karma Yoga Project teacher training, teacher training faculty at George Washington University, Yoga Alliance Standards Committee Advisory Board Member, Yoga Activist Founder, and Yoga Service Council Advisory Board Member. So take your practice and community involvement to the next level by joining a training. There's a reason why our graduates call the training "transformative."
Check out the yoga teacher training »