Browsing articles in "The Blog"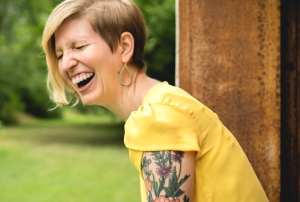 While this time of year is focused on giving to others, it is also important to give yourself what your body and mind needs as well.
Amidst December gatherings, holiday prep, and travel, spare some time whether that be 5 minutes or 30 minutes to bring a little routine and self-care back into your life. No matter what this holiday season entails for you, read on for Yoga District's helpful tips for self-care.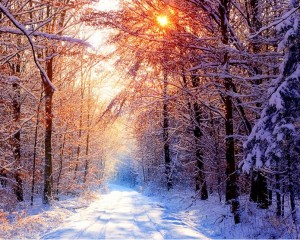 Yoga District's donation class, Salute the Sun! 108 Sun Salutations for the Winter Solstice, benefits United for Puerto Rico initiative.
Thursday, December 21st
14th street studio
7 to 9 pm
Please read on to learn more about how United for Puerto aids those affected by Hurricane Irma and María along with how the class will honor the Winter Solstice.

 Meet Kendall, our December Teacher Feature as she shares her yoga journey!
Warrior III is the yoga pose that best describes Kendall's life:
"Some days I feel super grounded and strong. Other days I feel a little more wobbly and uneven. Either way, I'm always looking for that sweet spot between strong and soft, open and grounded."
Feel free to attend one of her class and read on to learn more about Kendall.
           Kendall's Class Schedule:
Tuesdays at 8 PM, All Levels Flow @ Dupont
Sundays at 10:45 AM, Flow 2-3 @ 14th St.
Sundays at 6:45 PM, Powerful Flow 1.5-3 @ 14th St.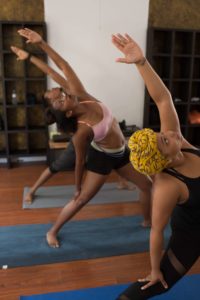 Yoga District has a variety of workshops and a local retreat in December that can help your body adjust to the colder weather and earlier sunsets of winter.  Whether you are looking for something active, spiritual, mindful, or inspirational then there is a workshop to fit your needs.  Please feel free to comment below and provide any suggestions for future YD workshops. Thanks!
| | | | |
| --- | --- | --- | --- |
| 12/2/2017 | 12/9/2017 | 12/10/2017 | 12/16/2017 |
| – May Your Back Bend: A Back Bending Workshop | – Work your Core!: Development Drills for Your Yoga Practice | – Soul Journey: Live Music All-Levels Flow for Inner Peace | – Day Long Meditation Retreat (Donations TO YOGA ACTIVIST) |
| – Intro to Meridian Flow Yoga | | | – Yoga for Positive Body Image (Donations to Rock Recovery) |
                              Read on for each workshop's description, date, studio location, and registration link.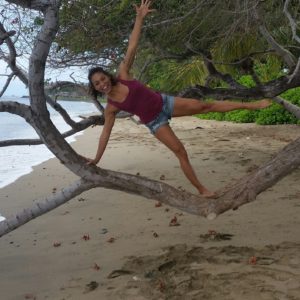 Meet Mikela, our Studio Collective Assistant Director as she shares her yoga journey and  her experience being part of the Yoga District community! 
"And I said to my body, softly, 'I want to be your friend.' It took a long breath and replied, 'I have been waiting my whole life for this.'"  -Nayyirah Waheed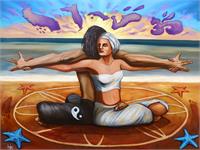 Join one of our lovely teachers, Atticus, as she shares the practice of Medicine Wheel Yoga this Saturday (November 18th) from 4 to 6 pm at our Bloomingdale studio.
Medicine Wheel Yoga blends two ancient healing systems, Peruvian shamanism and yoga. This 2 hour workshop features an introduction to the Peruvian Medicine Wheel, live music, 90 minute asana practice, an extended sonic savasana and group reflection. Take home a Medicine Wheel map and description to continue the inner work.
Saturday November 18th, 4 – 6 pm at our Bloomingdale studio
Click here to sign up for the the workshop.
For those new to this practice or want to learn more about it, read on for what Atticus has to say about Medicine Wheel Yoga and her workshop: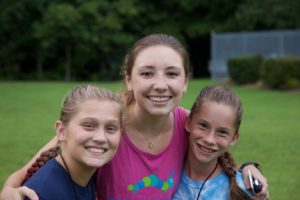 One of our wonderful Yoga District instructors Kendall is a founding member of the William & Mary chapter of Camp Kesem.
Camp Kesem is a national organization that offers a free week-long summer camp to support children through and beyond a parent's cancer.
Kendall is donating all of the proceeds from her November Yoga District classes to kick-off Camp Kesem's fundraising season.
Read below for Kendall's class schedule and why she is so dedicated to Camp Kesem.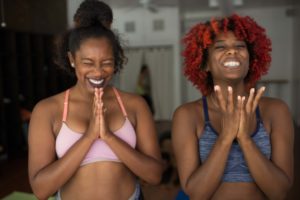 What does it mean to empower your sacred femininity on a physical, emotional, energetic, mental andspiritual plane? Follow Nicolette's exploration of Yoga Therapy for Women.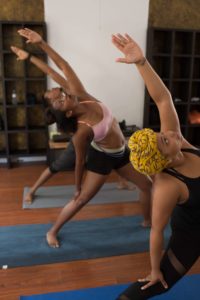 With new seasons comes big change! Embrace the new season with updated blog content and stories that interest you.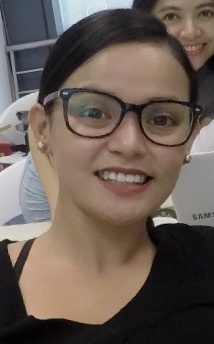 Meet Peach, one of our beloved teacher training graduates from Manila, Philippines! Read on for Peach's story about the journey which brought her to yoga–and the Yoga District teacher training all the way from the Philippines!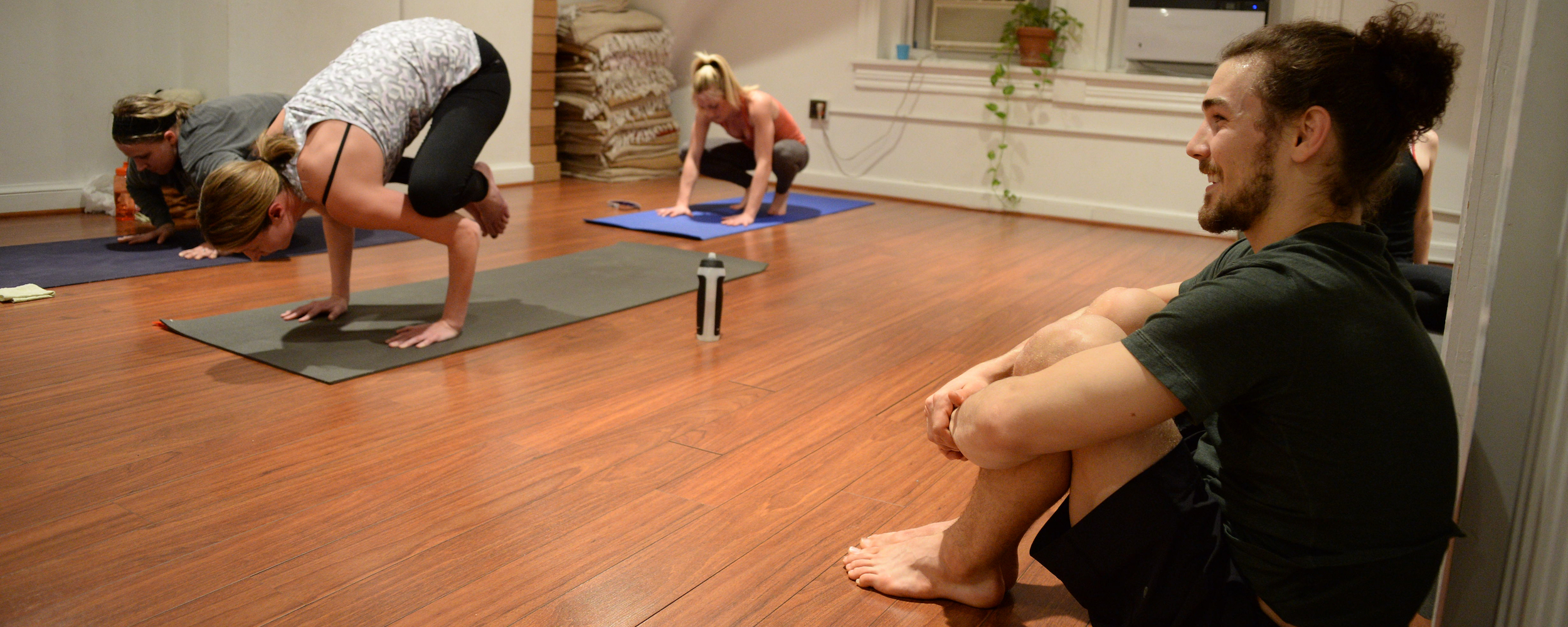 The diverse family of DC yoga teachers at Yoga District are dedicated to making yoga accessible to everyone through a huge variety of yoga class types, from vinyasa flow to restorative and beyond. Most Yoga District teachers are graduates of Yoga District's nationally-attended 200 hour teacher training program. All Yoga District classes focus on coordinating breath with body movement to promote flexibility, strength, and peace of mind. We strongly believe in yoga as therapy, so catch one of our classes whenever you need a healthy dose of self-care.
See all yoga teachers »

The Yoga District 200 and 500 hour teacher training certification programs, registered by the Yoga Alliance are unique in their emphasis on diversity of teaching styles studied, personal attention, and trauma sensitive yoga. It's no coincidence that Yoga District is regularly voted the leading studio in the nation's capital, and that most of its classes are taught by graduates of its training program. As a full time yoga school, small group trainings are led up to eight times a year by a dedicated faculty including Jasmine Chehrazi, contributor to the Harvard Karma Yoga Project teacher training, teacher training faculty at George Washington University, Yoga Alliance Standards Committee Advisory Board Member, Yoga Activist Founder, and Yoga Service Council Advisory Board Member. So take your practice and community involvement to the next level by joining a training. There's a reason why our graduates call the training "transformative."
Check out the yoga teacher training »