Browsing articles in "Self-Care"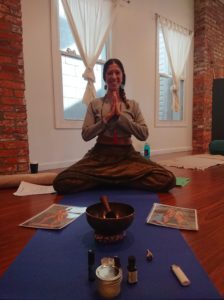 Most yoga that you practice is likely yang in nature like a Vinyasa Flow. A dynamic class that is active to a certain degree working your muscles, building strength, stamina and flexibility.
In contrast Yin Yoga (1) is a stable and passive practice where grounded poses are held for about 3 to 5 minutes with gravity deepening the pose. When holding a yin pose it tends to feel almost meditative to me and pushes me to a new edge. I usually leave class feeling rejuvenated and a bit taller like my body has been stretched straight. 
Read on as Michelle, a Yoga District teacher, talks about her experience with Yin Yoga and maybe try a Yin class or her Yin workshop for yourself.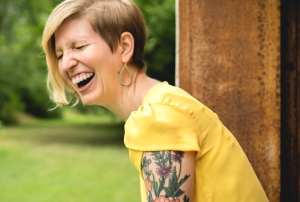 Mindfulness is the ability to be aware of one's feelings, thoughts, and actions in the present moment.
If you are ever swept up by emotions during communicating with others or struggle to know your role in relationships, then being more mindful can help.
Mindfulness is a strategy for being more present in your conversations resulting in a more positive and healthy outcome. Marci, a Yoga District teacher, intuitive coach, and healer, shares her insights about how to cultivate mindful, loving relationships. Feel free to attend her May 12th workshop to learn more.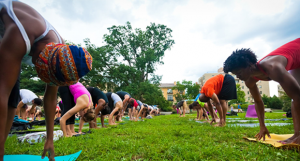 It's time again to dispel some common myths about yoga. A yoga practice is for anyone, at any time, anywhere. Don't let yoga misconceptions stop you seeking to start a practice or broaden an existing one.
Check out our first post to learn about 5 other Yoga Myths that Yoga District debunked.
Read the myths below to learn some truths about yoga and feel reinvigorated to make it part of your life.
Sally, a Yoga District teacher, has been struggling with severe migraine attacks since age of 15. For years she dealt with pain multiple times during the month. She would take strong pain killers while spending days in the dark and quiet.
She finally found s natural way to reduce the frequency of the attacks as well as duration of them. She is living toxic free, using all natural remedies for the past 17 months. She no longer needs to take any medication or pain killers whatsoever!
Read on to learn from Sally about holistic medicine philosophy and wellness practices.
T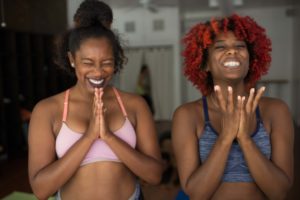 here are a lot of misconceptions surrounding who does (and does not) participate in yoga. But, it's important to know that  the practice of yoga welcomes all people–not just one, particular type of person.
Keep reading to learn about five of the most common yoga myths.
Mindlessness is Important
People talk about mindfulness all the time but I can't ever recall anyone talking about mindlessness.
Patrice Ford Lyn, professional life coach, examines the benefits of combining  being mindlessness and mindfulness.
Are you good at setting boundaries?
Your answer is likely a bit more nuanced than a simple
"yes," or "no."
Setting personal boundaries is a form a self-care. Read on as Patrice Ford Lyn, professional life coach, discusses personal boundaries and how to improve setting them in your life.
If you've been experiencing feelings of loneliness lately, you are not the only one.
Patrice Ford Lyn, professional life coach, shares her insights into the epidemic of loneliness and the steps we can take to find and maintain community.
Embrace the Calm
Deep breath in. Slow sigh out.  Body sinks to floor. Mind becomes decluttered.  
I attended my first restorative yoga class during a high stress week. This passive practice has become a beautiful counter to my hectic life. Plus in this hot summer it is an excellent way to cool the body down. While it's not always easy to relax one's mind and body, the benefits are abundant.
Read on as Christine, a Yoga District teacher, highlights the principles and practices of Restorative Yoga.
If you're wondering about Restorative Yoga then don't be afraid to try it. Feel free to attend one of our Restorative Yoga classes  and Christine's upcoming workshop (listed in post).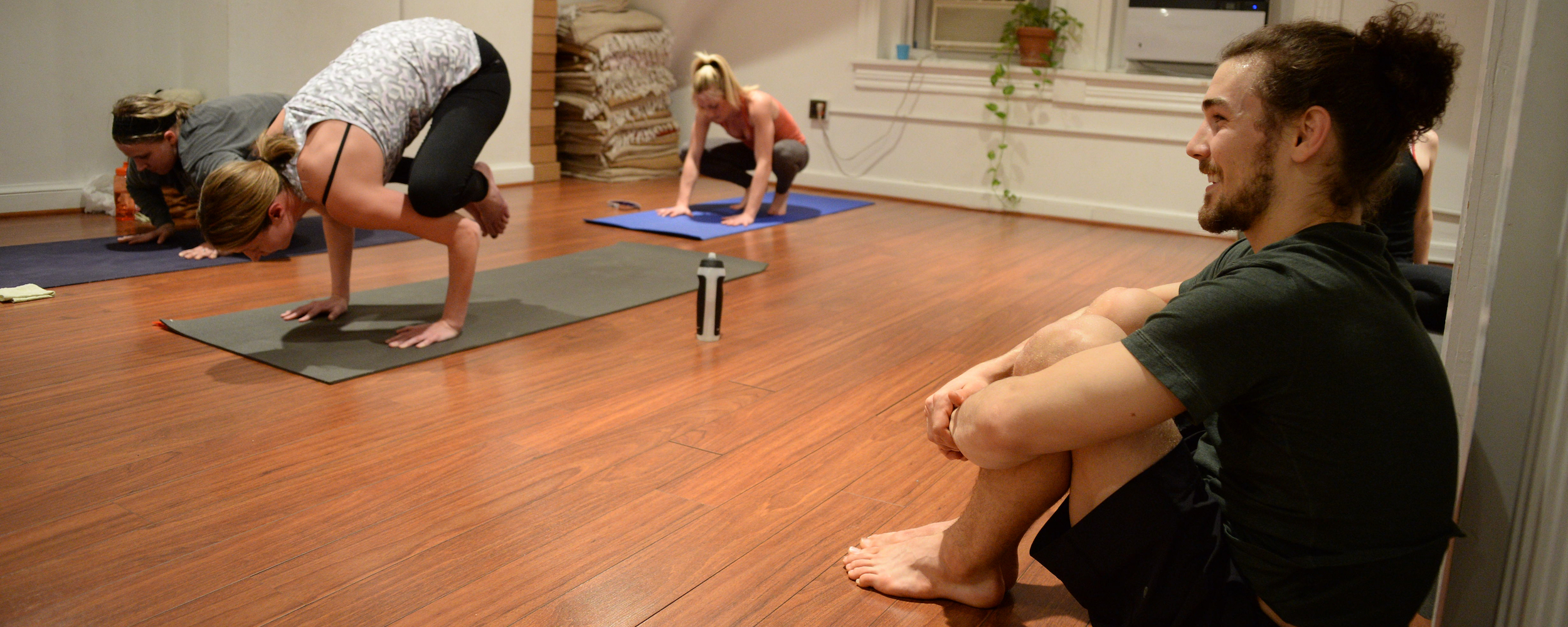 The diverse family of DC yoga teachers at Yoga District are dedicated to making yoga accessible to everyone through a huge variety of yoga class types, from vinyasa flow to restorative and beyond. Most Yoga District teachers are graduates of Yoga District's nationally-attended 200 hour teacher training program. All Yoga District classes focus on coordinating breath with body movement to promote flexibility, strength, and peace of mind. We strongly believe in yoga as therapy, so catch one of our classes whenever you need a healthy dose of self-care.
See all yoga teachers »

The Yoga District 200 and 500 hour teacher training certification programs, registered by the Yoga Alliance are unique in their emphasis on diversity of teaching styles studied, personal attention, and trauma sensitive yoga. It's no coincidence that Yoga District is regularly voted the leading studio in the nation's capital, and that most of its classes are taught by graduates of its training program. As a full time yoga school, small group trainings are led up to eight times a year by a dedicated faculty including Jasmine Chehrazi, contributor to the Harvard Karma Yoga Project teacher training, teacher training faculty at George Washington University, Yoga Alliance Standards Committee Advisory Board Member, Yoga Activist Founder, and Yoga Service Council Advisory Board Member. So take your practice and community involvement to the next level by joining a training. There's a reason why our graduates call the training "transformative."
Check out the yoga teacher training »