Browsing articles in "Self-Care"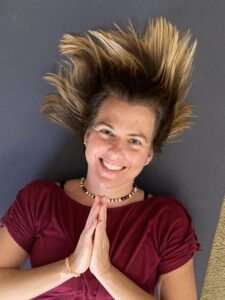 Meet Johanna, one of our beloved teacher training graduates!

Read on to hear Johanna's story of compassion and healing through yoga.

Next in our Cut Your Carbon Footprint series, we explore many ways to live a more sustainable life through our food habits.
Read on for guidance on how to minimize your carbon footprint and potentially improve your health. We'll introduce methods such as: planning meals to reduce waste, growing your own food, and transitioning toward a more plant-based diet.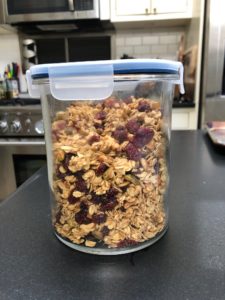 During a crisis, sometimes benign and routine actions keep us grounded and nourished so we are available to fight for justice.
In these moments I go back to food staples that use items already in my pantry. Something that will provide shelf-stable and easy nourishment.
Today that's granola. It's a simple and incredibly versatile recipe that can easily be adjusted based on your needs.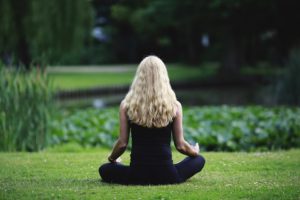 Learn about meditation's benefits and easy ways to start a practice during quarantine!  
Meditation is a healthy and beneficial habit accessible to almost anyone. It is prevalent across yoga studios, many workplaces, and all kinds of lifestyles. There are even apps and video channels dedicated to guiding folks through the practice.
The benefits of meditation are wide-ranging. They include: improved sleep, lower anxiety, lower blood pressure, and reduced stress-induced inflammation (1).
Whether you have a steady practice, want to revisit it, or are curious about starting meditation, there is something for everyone. Find out which meditation practice(s) are best for you!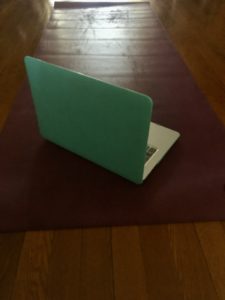 With everything going on now, this might be when you need yoga the most! Yoga District is offering several daily online yoga classes through Zoom. Connect with your community through a virtual practice and enjoy yoga together! 
We understand that sometimes you decide to take a class last minute. Good news, last minute yoga is a real option! We have an automated service that sends the link to join your online class within moments of making a reservation. Read on to find out more.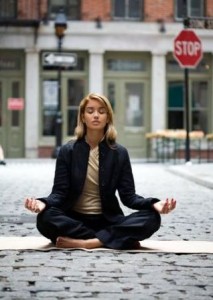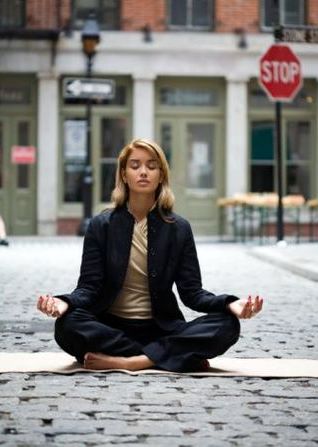 You close your eyes and breathe in the smell of stuffing, mashed potatoes, and freshly baked cookies .
For people celebrating during the holiday season it can be a time of mixed emotions. With this in mind, Yoga District has compiled some mindfulness tips for dealing with holiday stress. 
We hope that the following suggestions will guide you through peaceful holidays. You can practice them anytime, anywhere.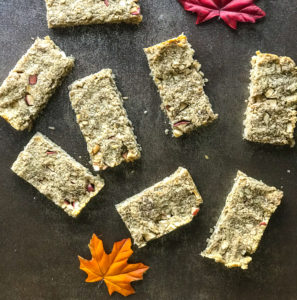 Inhale that that crisp autumn air. It's apple season!
In my house, these thick and chewy baked apple oat-granola bars are hard to keep around. They are loved by everyone with their real apple chunks and fall apple pie flavors! 
These apple oat-granola bars are slightly sweet with baked apples, granola and oats. A naturally gluten-free snack that is hearty enough to fill you up! Perfect for a breakfast, lunch or snack.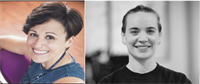 On your mat, you close your eyes taking a deep breath in and out.  If you are familiar with yoga, you have probably heard an instructor guide you to focus on your breathing (1). Breathing seems to be an intricate part of practicing yoga but breathwork can also be powerful on its own as well. 
Yoga District instructor Emily defines breath-work, its different types, and what to expect in breathwork sessions.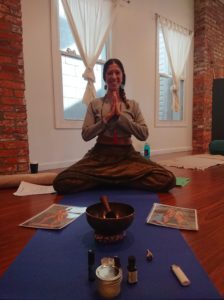 "Most yoga that you practice is likely yang in nature like a Vinyasa Flow. A dynamic class that is active to a certain degree working your muscles, building strength, stamina and flexibility. In contrast Yin Yoga (1) is a stable and passive practice where grounded poses are held for about 3 to 5 minutes with gravity deepening the pose. When holding a yin pose it tends to feel almost meditative to me and pushes me to a new edge. I usually leave class feeling rejuvenated and a bit taller like my body has been stretched straight."
Read on as Michelle, a Yoga District teacher, talks about her experience with Yin Yoga and maybe try a Yin class or her Yin workshop for yourself.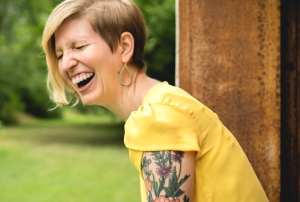 Mindfulness is the ability to be aware of one's feelings, thoughts, and actions in the present moment.
If you are ever swept up by emotions during communicating with others or struggle to know your role in relationships, then being more mindful can help.
Mindfulness is a strategy for being more present in your conversations resulting in a more positive and healthy outcome. Marci, a Yoga District teacher, intuitive coach, and healer, shares her insights about how to cultivate mindful, loving relationships. Feel free to attend her May 12th workshop to learn more.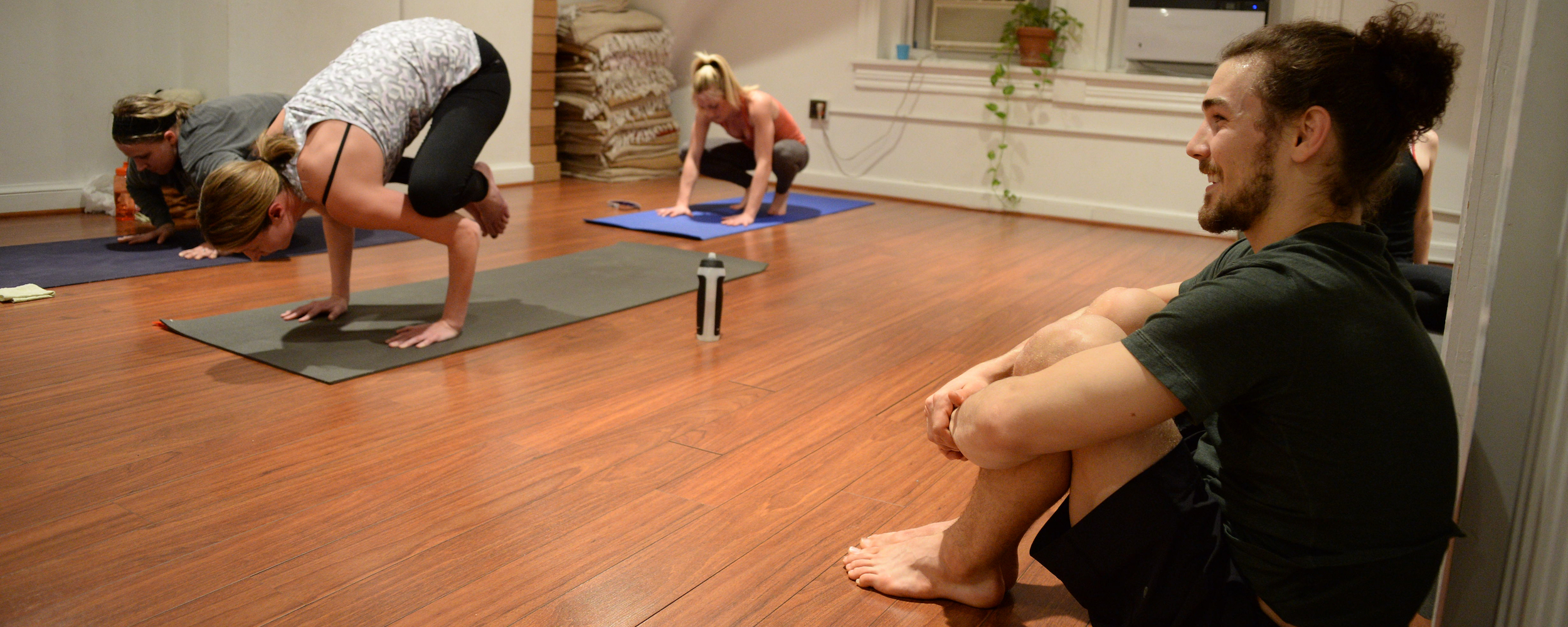 The diverse family of DC yoga teachers at Yoga District are dedicated to making yoga accessible to everyone through a huge variety of yoga class types, from vinyasa flow to restorative and beyond. Most Yoga District teachers are graduates of Yoga District's nationally-attended 200 hour teacher training program. All Yoga District classes focus on coordinating breath with body movement to promote flexibility, strength, and peace of mind. We strongly believe in yoga as therapy, so catch one of our classes whenever you need a healthy dose of self-care.
See all yoga teachers »

The Yoga District 200 and 500 hour teacher training certification programs, registered by the Yoga Alliance are unique in their emphasis on diversity of teaching styles studied, personal attention, and trauma sensitive yoga. It's no coincidence that Yoga District is regularly voted the leading studio in the nation's capital, and that most of its classes are taught by graduates of its training program. As a full time yoga school, small group trainings are led up to eight times a year by a dedicated faculty including Jasmine Chehrazi, contributor to the Harvard Karma Yoga Project teacher training, teacher training faculty at George Washington University, Yoga Alliance Standards Committee Advisory Board Member, Yoga Activist Founder, and Yoga Service Council Advisory Board Member. So take your practice and community involvement to the next level by joining a training. There's a reason why our graduates call the training "transformative."
Check out the yoga teacher training »