Browsing articles in "The Blog"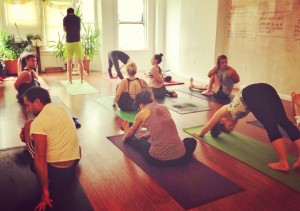 Yoga District senior teacher Claudia is an expert Mysore teacher who shares a video, student testimonials, and basic info about this transformative yoga tradition. Check it out!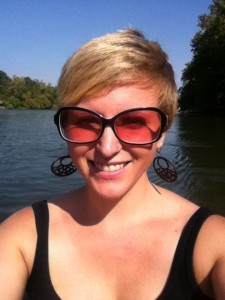 YD teacher Gina Caruso is an advocate of letting go of all the 'go-go-go' DC mentality, and her classes are sure to make you relax and release. Learn more about Gina's approach to yoga and self-care in our Q&A.
Read more >>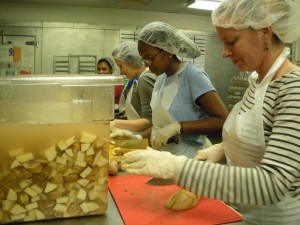 Last week, Yoga District organized a team of volunteers to help the DC Central Kitchen. In this season where many of us reflect upon gratitude and giving, what better time to experience a little of both? YD community member Ruthie shares this amazing experience.
Read more >>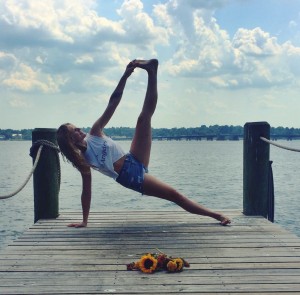 You'll want to meet Alison Baenen, one of our passionate instructors, during whose classes you'll not only learn asana, but also playful curiousity, patience and a sense of empowerment.
Read more >>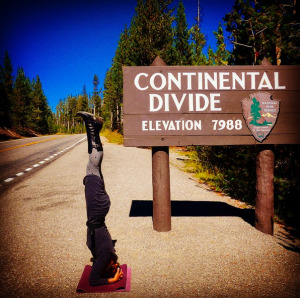 Agnes's yoga journey began in 1998 when she was introduced to Hatha Yoga as a form of exercise. Since then, her love of yoga and commitment to the practice has grown. Learn more in our Q&A.
How long have you been in DC?
I moved to DC shortly after college, it was December 2, 1985 – that means it will be 30 years this December!
If you had to describe your life in the form of a yoga pose, which pose would it be?
ardha chandrasana – balancing with open heart 🙂
Read more >>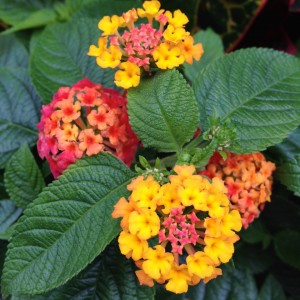 Senior teacher Kat K is always exploring the connectivity of asana, body, mind and health. Learn about her upcoming Yoga and Fertility workshop and how this divine practice can impact the process of conception.
Fertile. Lush. Abundant. Fruitful. Bountiful. Generative. Creative.
In terms of humans beings, we use the word "fertile" to refer to the ability to have children.
Read more >>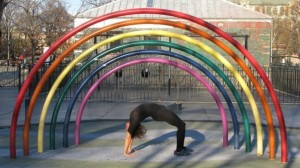 As a 19-year-old, Margaret Westley survived a traumatic accident, leaving her with the partial loss of her left leg. Her life-changing accident didn't prevent her from practicing yoga; instead Margaret has found promise within the ancient practice.
Read more >>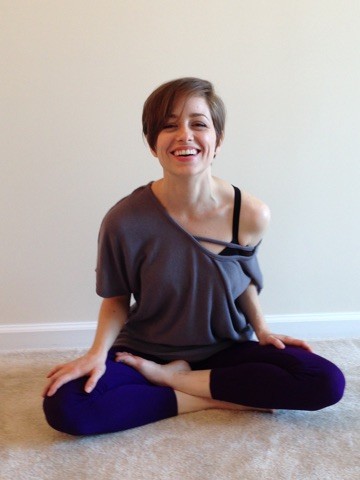 Take a moment to meet one of our beloved teachers, Meghan Ryan, whose Flow and Core Yoga classes are filled with empowering breathing techniques and powerful asana.
Read more >>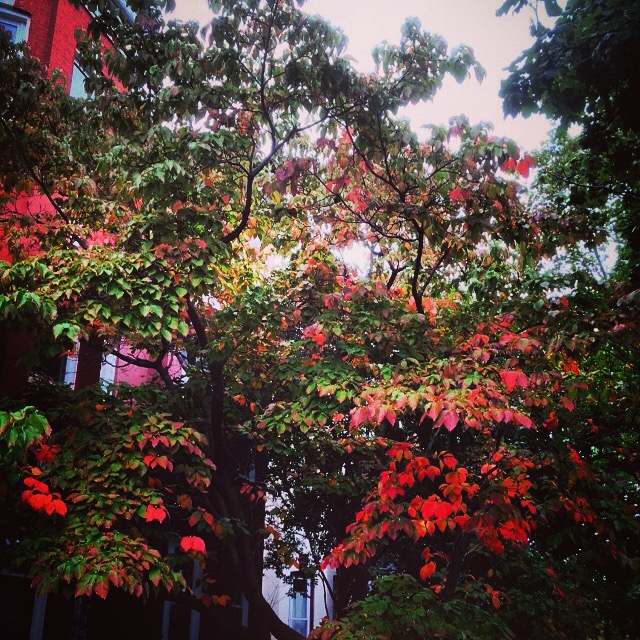 Autumn is such a great time to spend some time on a gentle detox or cleanse.
Do you have a knee-jerk reaction to the words "detox" or "cleanse"?
I run into a lot of people who think the idea is a hyped-up fad, or who have a lot of fear around it. I understand that, because there are a lot of scary practices and scary stories out there. I first started experimenting with detoxing when I was studying holistic nutrition 10 years ago, and I made some bad choices and had some less-than-optimal experiences. I also had some amazing health shifts, and the whole trial-and-error journey made me passionate about teaching people how to detox GENTLY. (GENTLY is the key word here.) I got so passionate about the topic that my book, Cleansing & Detox Made Simple, was published in 2014!
Read more >>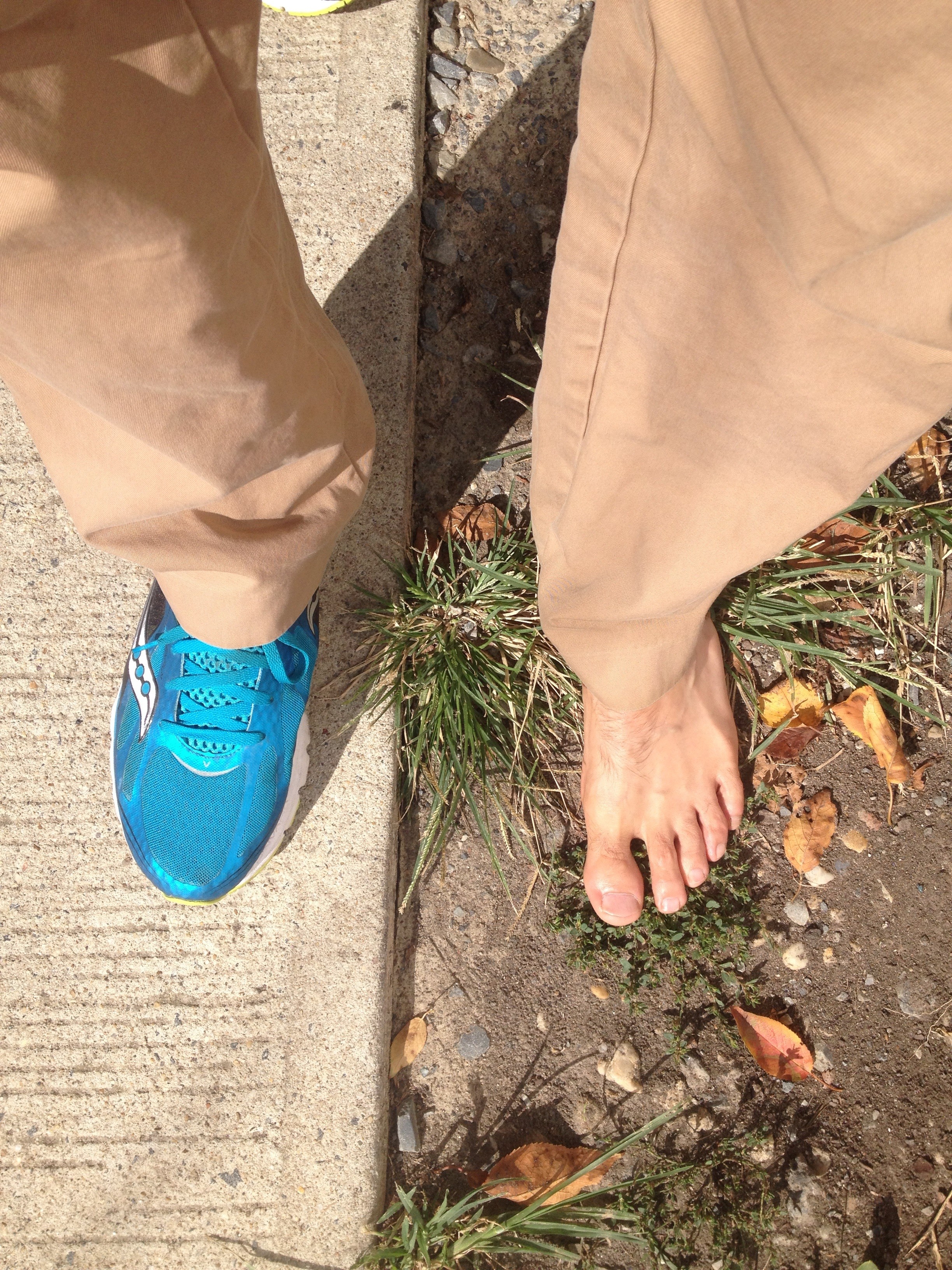 In the busyness of modern life it is hard to find time to meditate. Taking even twenty minutes out of your schedule is sometimes impossible. We think of meditation as sitting still in a silent room. But there are many ways to meditate. Walking meditation allows you to multitask. You can get exercise, meditate, and exposure to sunlight and fresh air all at once. Let's say you normally take the bus to work. Or perhaps you ride a bike or drive. Then you go the gym after work. You could choose to walk home from work instead of going to the gym. This gives you time to practice walking meditation. If walking home after work isn't an option, you can walk on your lunch hour, or on a day off.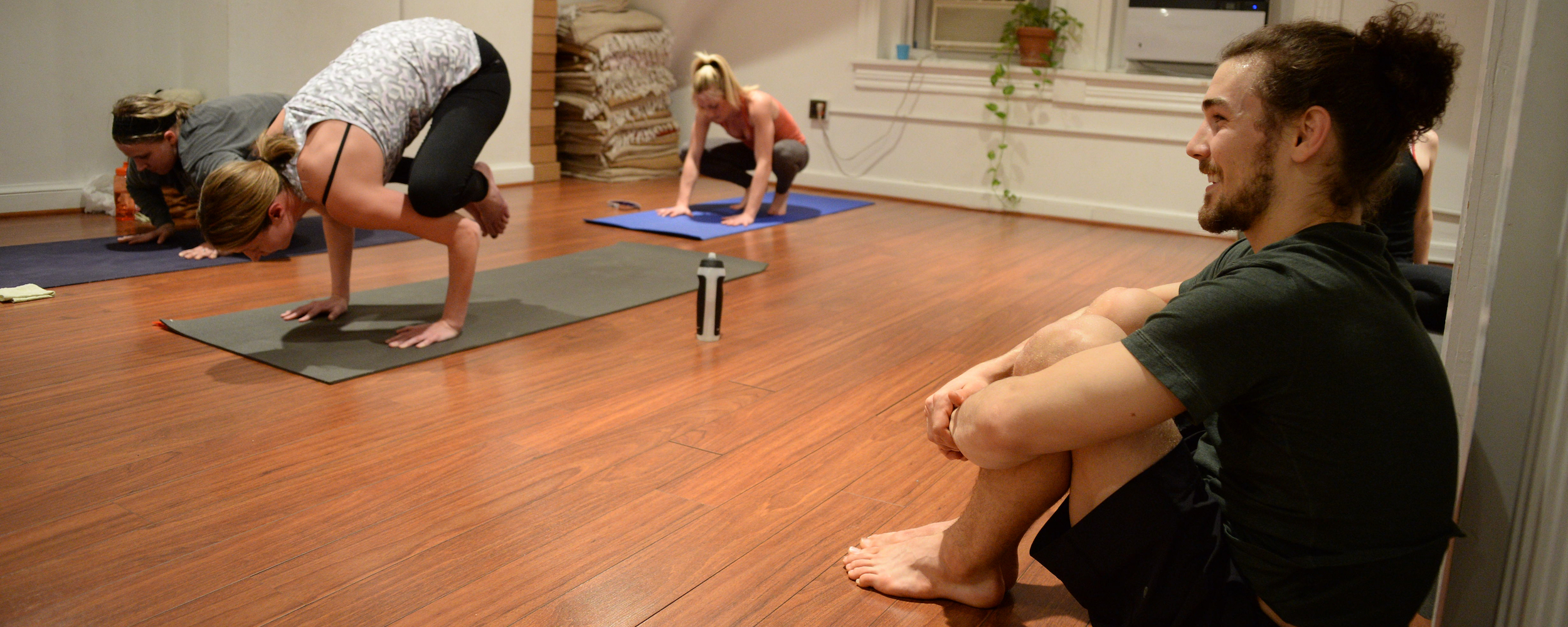 The diverse family of DC yoga teachers at Yoga District are dedicated to making yoga accessible to everyone through a huge variety of yoga class types, from vinyasa flow to restorative and beyond. Most Yoga District teachers are graduates of Yoga District's nationally-attended 200 hour teacher training program. All Yoga District classes focus on coordinating breath with body movement to promote flexibility, strength, and peace of mind. We strongly believe in yoga as therapy, so catch one of our classes whenever you need a healthy dose of self-care.
See all yoga teachers »

The Yoga District 200 and 500 hour teacher training certification programs, registered by the Yoga Alliance are unique in their emphasis on diversity of teaching styles studied, personal attention, and trauma sensitive yoga. It's no coincidence that Yoga District is regularly voted the leading studio in the nation's capital, and that most of its classes are taught by graduates of its training program. As a full time yoga school, small group trainings are led up to eight times a year by a dedicated faculty including Jasmine Chehrazi, contributor to the Harvard Karma Yoga Project teacher training, teacher training faculty at George Washington University, Yoga Alliance Standards Committee Advisory Board Member, Yoga Activist Founder, and Yoga Service Council Advisory Board Member. So take your practice and community involvement to the next level by joining a training. There's a reason why our graduates call the training "transformative."
Check out the yoga teacher training »