Browsing articles in "The Blog"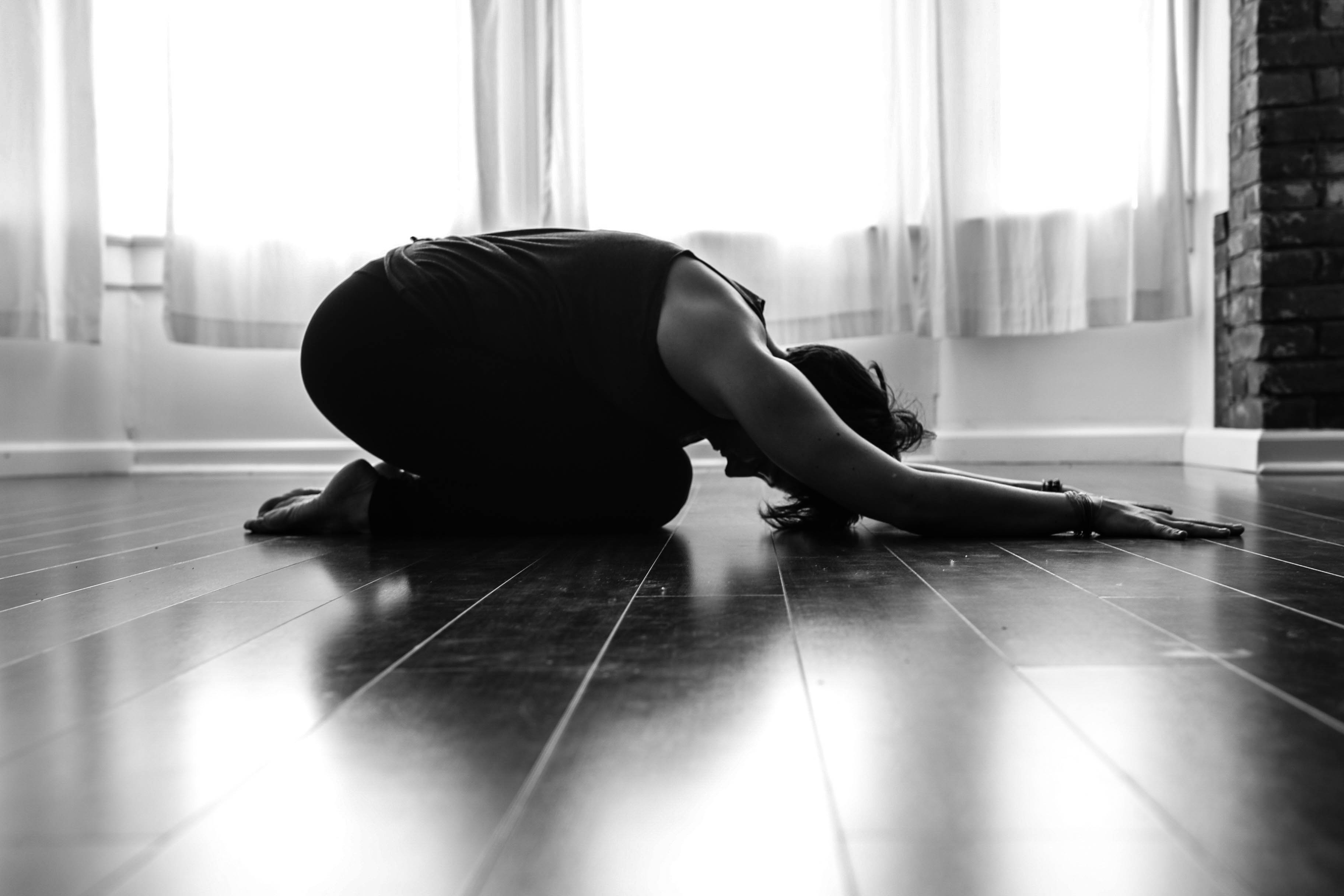 An easeful and consistent yoga practice with beloved YD teachers, Andrea, Heather, Candice, and Cynthia has provided Diana with "a safe space to fail, and a space to learn more about not only the body, but also the soul". Please read on to learn a little more about Diana's beautiful journey developing a practice and gradually becoming more at ease with simply "being"…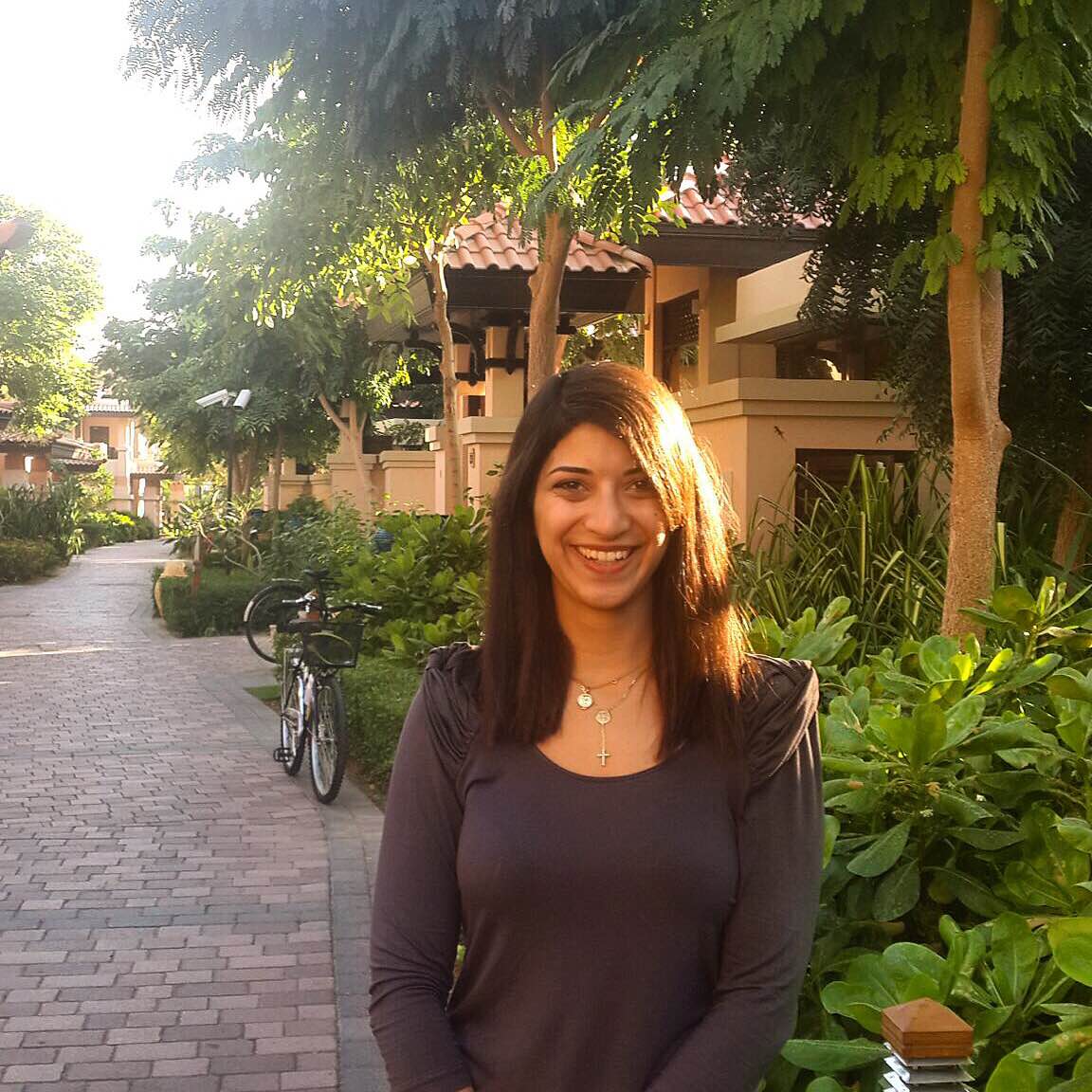 Meet Nay, one of our beloved instructors, as she shares a little about her journey to Yoga District and her experience since — both practicing and teaching in the Dharma Yoga tradition. Get to know Nay.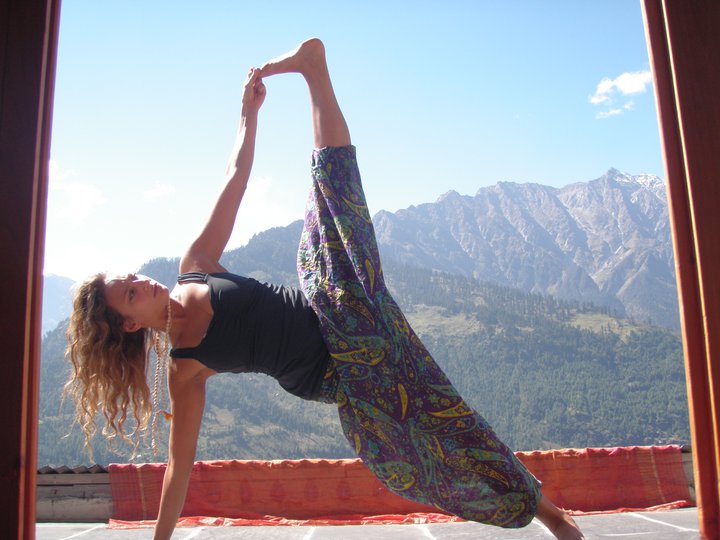 Meet Dahlia, one of our beloved instructors, as she shares a little about her journey leaving her traditional 9-5 job and "coming home" to teaching yoga. Dahlia shares her passions and encourages students to "show up consistently, imperfectly, and just as they are". Get to know Dahlia.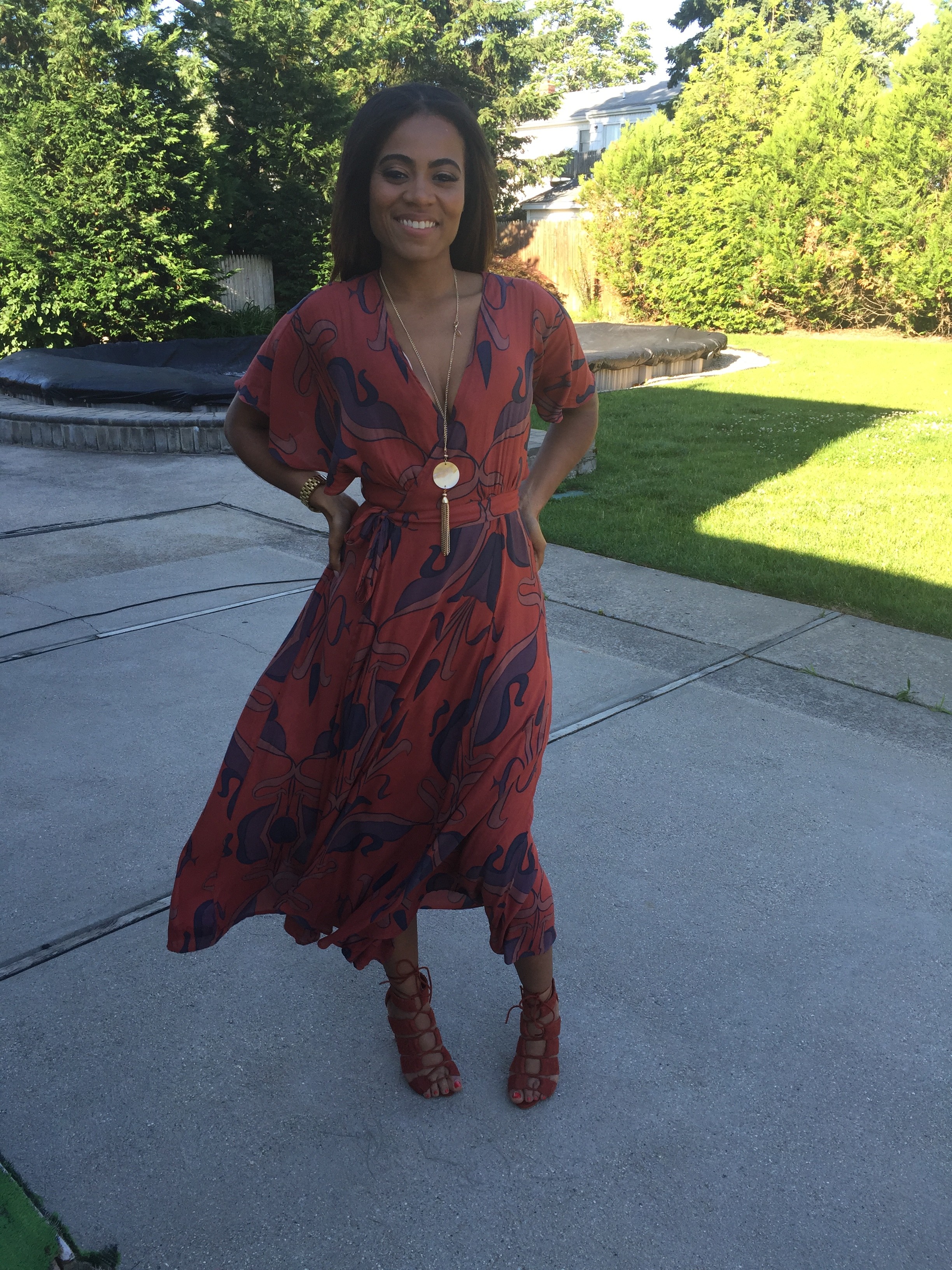 You'll want to meet Taz, one of our passionate staff members. Taz oversees the Student Accounts Department and is a graduate of our teacher training program. Here Taz shares a little about her personal journey and the role the community has played in her life.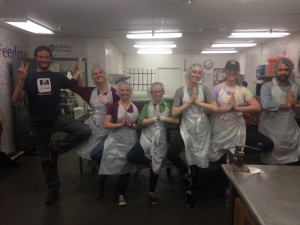 "Service is a sign of our active connection to Life." – Kabir Helminski
Last Friday Yoga District members were given the opportunity to volunteer with DC Central Kitchen during the evening meal prep shift. Seven yogis participated in total, completing tasks such a sorting vegetables and de-stemming and splitting green beans to get them ready to be cooked. Hear from YD community member Rachel Smigielski about the experience.
Read more >>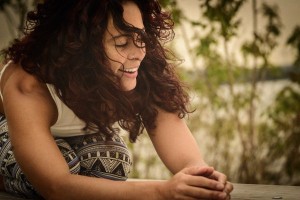 At first glance, the Mysore classes on our schedule might look like two or three hour-long classes that only the most intense yogis could stand! In reality, Mysore classes allow you to drop in for as little as 30 minutes during the class time if that's what you need that day, and practices are made accessible to you regardless of your level of mobility and experience. Learn more about this often misunderstood yoga style in an interview with Hannah H., a long-time practitioner of Mysore yoga under Marie Belle's guidance at Yoga District H Street.
Q: How would you describe the program to someone who doesn't know about it?
A: It is an individual practice in a group setting. You first start with sun salutes, then a set of standing postures, then to the primary series, and finally a set of closing postures. The sequence is self-led so you work at your own pace and Marie Belle gives personalized adjustments.
Sometimes the amount and complexity of postures can be intimidating to newcomers but the way Marie Belle teaches this class makes it very accessible. You can be there for 30 minutes or 1 hour, depending on what you're looking for that day.
Q: What benefits have you experienced?
A: Mentally: waking up early in the morning and doing a very physical and sweaty practice leaves me more alert and aware for rest of the day.
Physically: this style of yoga helps you to build strength in the area you need it and flexibility in the areas that are needed. Also, you notice benefits of it more quickly because you are practicing daily and practicing the same sequence of postures daily. This is really empowering and brings you back to your mat each day.
Q: What is the community like?
A: You see the same faces on a consistent basis. You are able to see changes in yourself day to day and notice others getting something they've been working on and sometimes cheer each other on. We're all there working towards a similar goal, nurturing and focusing on a particular posture until you get it and it helps to have everyone there on a similar path.
Q: What is Marie Belle like?
A: She is very articulate and precise with her cues. The way she explains things, it just clicks. She gives great physical adjustments that may seem small but allow you to experience the posture more deeply, "it's like opening a window." I think her personalized attention brings people back.
If you're working on something in particular she's always there to you help you through it and if you have a limitation she is great at helping figure out what will work with your body, and creating a tailored solution to fit your needs.
She is very warm and welcoming and greets you with a big smile and a hug. She really cares about each student, asking you how you feel, and what's happening in your body that day. When she offers an adjustment she is present with you and wants to know how it feels.
At Yoga District we rely on our interns to help run the studios in a caring, compassionate and positive manner. Meet Carlos our visual and social media intern who uses creativity and social justice as his guide in working with us!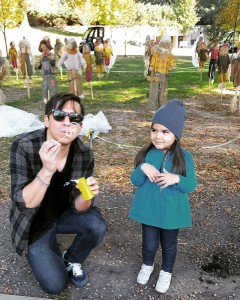 What was your first experience with yoga?
I believe my first experience with Yoga was after a 10 mile race. I was telling my friend how sore I was and how much I disliked stretching, so she recommended Yoga as a good way to stretch, since that is my least favorite part of running. Read more >>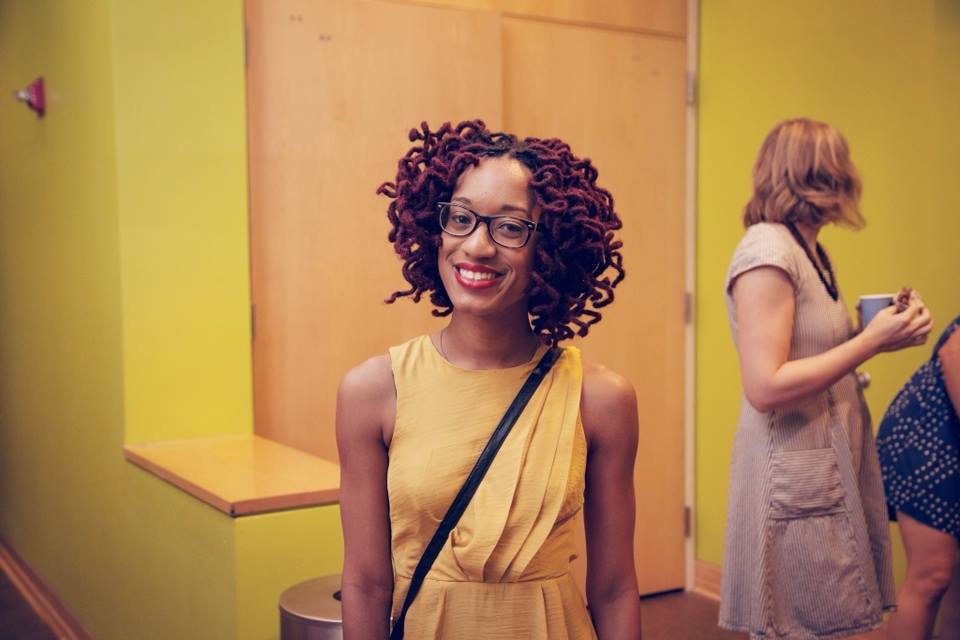 You'll want to meet Camille B., one our passionate instructors, during whose classes you'll not only learn asana, but also playful curiosity, inclusivity, and a sense of empowerment — regardless of your race, color, political affiliation, religion, or personal beliefs.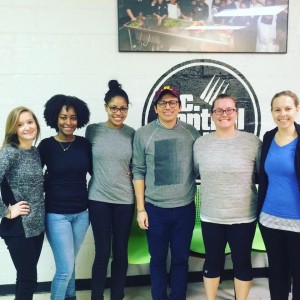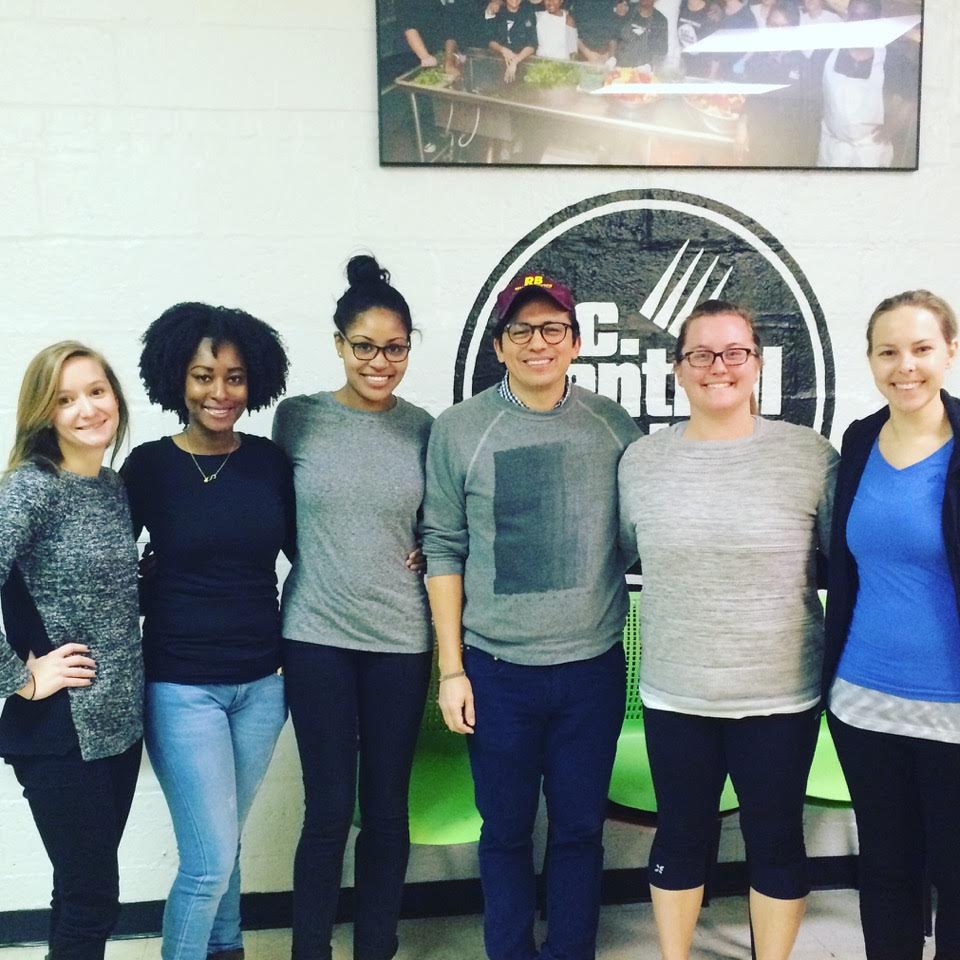 Yoga District community member and volunteer Alyssa shares her passion for service and experience with the DC Central Kitchen community.
Read more >>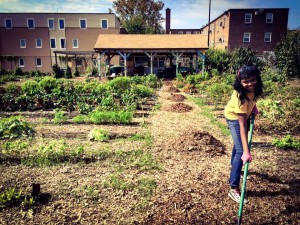 Common Good City Farm is a magical place, and I'm so excited to connect my yoga world with my urban farming world by teaching this benefit class. Common Good City Farm is a ½ acre non-profit urban farm in LeDroit Park, just blocks away from the Bloomingdale Yoga District Studio where I teach. The quantifiable food-access and food-justice benefits provided by Common Good City Farm are many.
Read more >>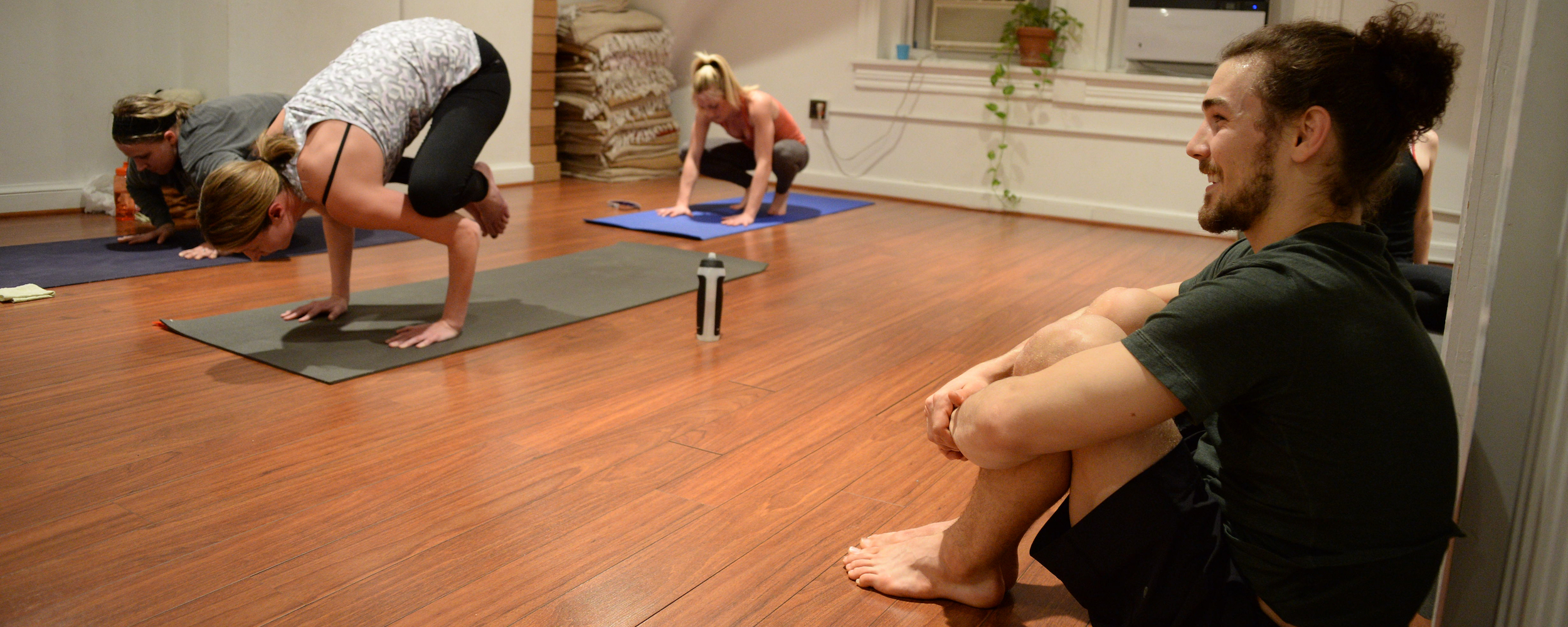 The diverse family of DC yoga teachers at Yoga District are dedicated to making yoga accessible to everyone through a huge variety of yoga class types, from vinyasa flow to restorative and beyond. Most Yoga District teachers are graduates of Yoga District's nationally-attended 200 hour teacher training program. All Yoga District classes focus on coordinating breath with body movement to promote flexibility, strength, and peace of mind. We strongly believe in yoga as therapy, so catch one of our classes whenever you need a healthy dose of self-care.
See all yoga teachers »

The Yoga District 200 and 500 hour teacher training certification programs, registered by the Yoga Alliance are unique in their emphasis on diversity of teaching styles studied, personal attention, and trauma sensitive yoga. It's no coincidence that Yoga District is regularly voted the leading studio in the nation's capital, and that most of its classes are taught by graduates of its training program. As a full time yoga school, small group trainings are led up to eight times a year by a dedicated faculty including Jasmine Chehrazi, contributor to the Harvard Karma Yoga Project teacher training, teacher training faculty at George Washington University, Yoga Alliance Standards Committee Advisory Board Member, Yoga Activist Founder, and Yoga Service Council Advisory Board Member. So take your practice and community involvement to the next level by joining a training. There's a reason why our graduates call the training "transformative."
Check out the yoga teacher training »