Browsing articles in "Recipes"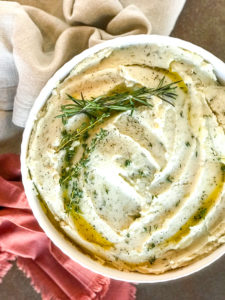 Looking for a dairy-free and vegan alternative for your Thanksgiving table?
Try this creamy vegan herb mashed potatoes recipe!
Mashed potatoes are such a traditional dish for the holiday and now everyone can enjoy them.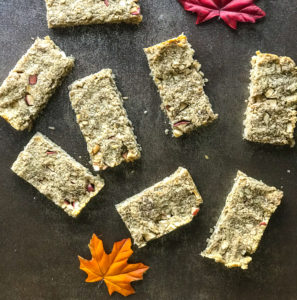 Inhale that that crisp autumn air. It's apple season!
In my house, these thick and chewy baked apple oat-granola bars are hard to keep around. They are loved by everyone with their real apple chunks and fall apple pie flavors! 
These apple oat-granola bars are slightly sweet with baked apples, granola and oats. A naturally gluten-free snack that is hearty enough to fill you up! Perfect for a breakfast, lunch or snack.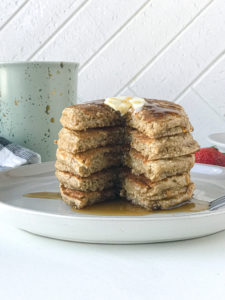 Whether you are still in a summer mood or craving some autumn flavors these delicious gluten-free pancakes have got you covered with with an option of either a summer or autumn fruit compote.
Pancakes are one of my favorite things to make on the weekend. I'm excited to share with you my recipe for yummy gluten-free buttermilk pancakes!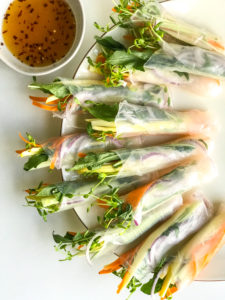 Looking for a fresh, cool, crispy snack that is both delicious and healthy?
These veggie dippers are super jam packed with colorful vegetables! The snap of the fresh vegetables in every bite will make you want to eat them like a bag of potato chips. Try dipping them into a sweet honey-orange sauce for extra enjoyment.  
These vegetable dippers are easy to assemble and are perfect for: summer lunches, poolside snacks, or backyard potlucks.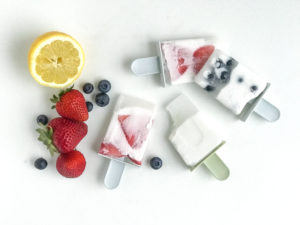 Looking for a cool fun summer snack? These lemonade popsicles are just the thing! Lemonade mixed with coconut milk and your favorite fresh fruit will keep you refreshed all summer long. A perfect treat for the kids too!
Make these popsicles your own! This recipe has three simple ingredients. I'll walk you through how to choose them so you can make your favorite combination!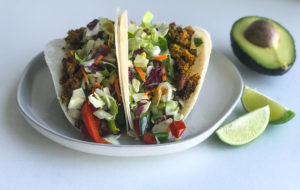 These sheet-pan tacos are the perfect 30 minute weeknight meal.
This recipe is easily adaptable to your preference.
I'll share different ways that I have made it at home, including 100% vegan and gluten-free options!
Meatless Mondays just got a little better.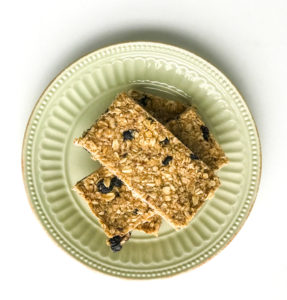 Welcome Nicole, to the Yoga District Blog. She is our new resident foodie and will be supplying delicious healthy recipes for all of us to enjoy!  
This month she shares tasty Overnight Oat Bars, which are a cinch to make wholesome alternative to that boring bowl of cereal.
Fight this heat wave with a cold refreshing homemade smoothie!
While outside is ablazed with sun and intense heat, enjoy some relief with these healthy and delicious recipes.
Read on for Smoothie Recipes and stay cool!
Breath in the scent of chocolate, taste a hint of honey and breath out sheer joy. Being indulgent never felt so good…try these healthy treats!
Eating well is a form of self-care. Yet it's not always easy to meet your sweet cravings and still eat wholesome.
Want something a bit sweet then read on for a few of our favorite healthier recipes!
Fight the frigid weather unleashed by the polar vortex with a bowl of warm homemade soup!  
While outside is a blanket of snow and brutal winds, enjoy some comfort food with these 3 healthy and delicious recipes.
Read on for the Soup Recipes and stay warm!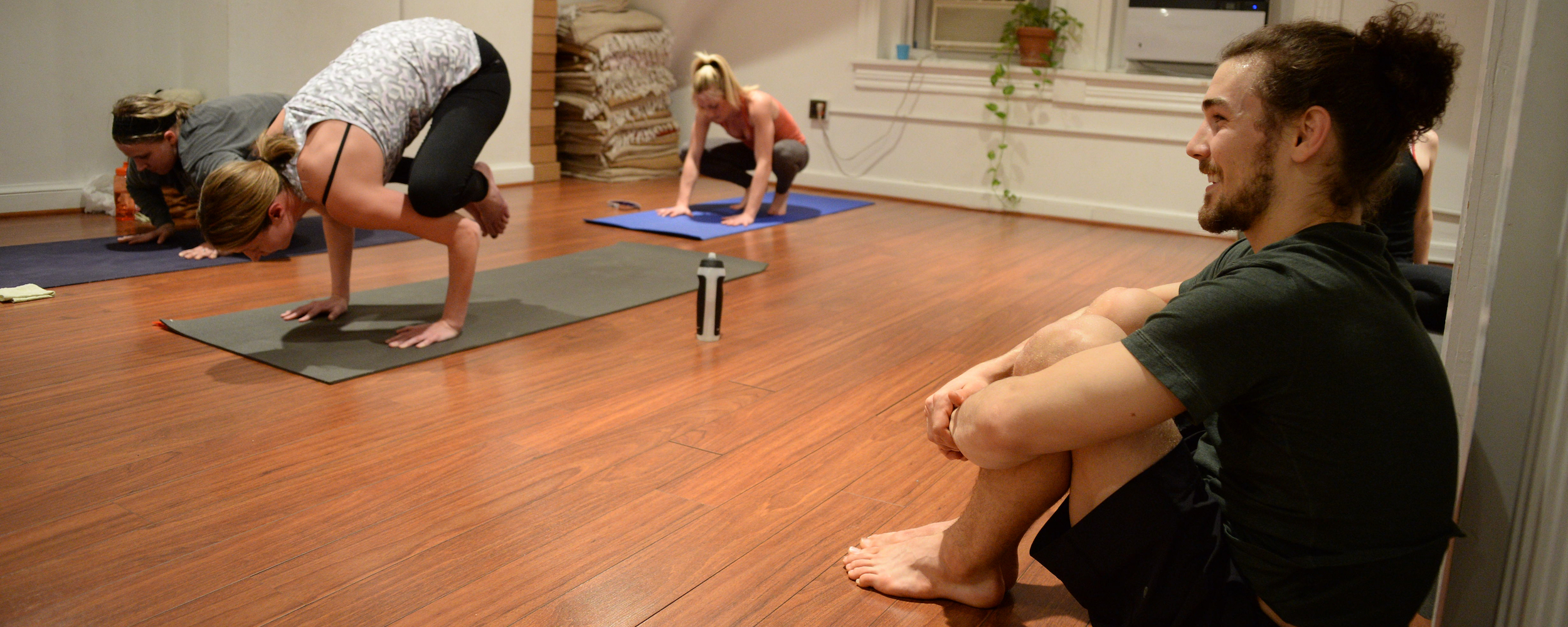 The diverse family of DC yoga teachers at Yoga District are dedicated to making yoga accessible to everyone through a huge variety of yoga class types, from vinyasa flow to restorative and beyond. Most Yoga District teachers are graduates of Yoga District's nationally-attended 200 hour teacher training program. All Yoga District classes focus on coordinating breath with body movement to promote flexibility, strength, and peace of mind. We strongly believe in yoga as therapy, so catch one of our classes whenever you need a healthy dose of self-care.
See all yoga teachers »

The Yoga District 200 and 500 hour teacher training certification programs, registered by the Yoga Alliance are unique in their emphasis on diversity of teaching styles studied, personal attention, and trauma sensitive yoga. It's no coincidence that Yoga District is regularly voted the leading studio in the nation's capital, and that most of its classes are taught by graduates of its training program. As a full time yoga school, small group trainings are led up to eight times a year by a dedicated faculty including Jasmine Chehrazi, contributor to the Harvard Karma Yoga Project teacher training, teacher training faculty at George Washington University, Yoga Alliance Standards Committee Advisory Board Member, Yoga Activist Founder, and Yoga Service Council Advisory Board Member. So take your practice and community involvement to the next level by joining a training. There's a reason why our graduates call the training "transformative."
Check out the yoga teacher training »