Browsing articles in "Recipes"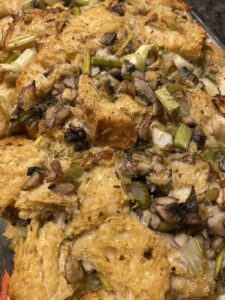 Even though the holiday season may look a bit different this year, you can still bring a little tradition to your dinner table.
Why not serve up a cornerstone to many holiday meals, stuffing and gravy!
 "Stuffing" is different everywhere with some people calling it dressing. It may be served  in a turkey or as a stand alone casserole side dish for others. No matter how you eat it, stuffing is always a great accompaniment to a holiday spread.
I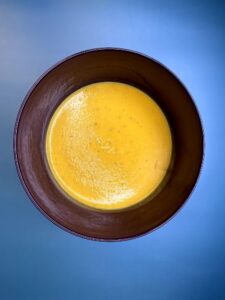 t's officially squash season, so time to enjoy: acorn, butternut, spaghetti, and pumpkin.
Try all your fall favorites.
Starting with our spicy squash soup.
Welcome autumn with this great vegan, gluten and dairy free soup!

Transition into fall cooking with this quick and easy miso soup recipe that provides a little warmth.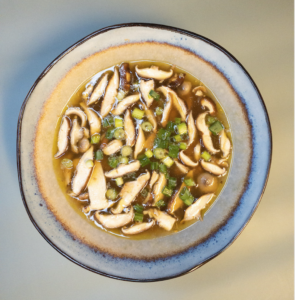 Try this pantry friendly soup.
Enjoy its highly coveted umami flavor.
Fill up without feeling heavy!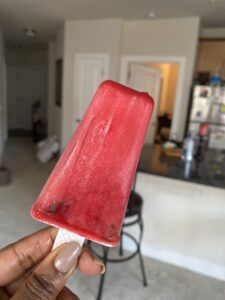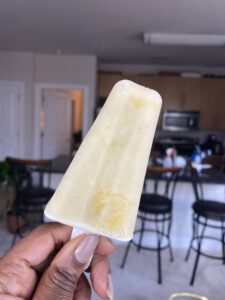 I think we can all agree on two things this summer. One, it's hot and two, we could use some levity.
So this week, I whipped up something for you all that is light and cool. Enjoy these homemade popsicles!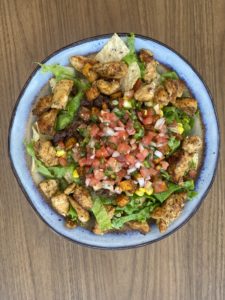 Welcome Andima, to the Yoga District Blog. She is our new resident foodie and will be supplying delicious healthy recipes for all of us to enjoy!  
This month she shares her take on a summer restaurant dining experience. 
Outside is still only semi-open and hangouts with friends physically distanced for everyone's safety. So why not recreate the semblance of past social hangouts with a dish that is a staple at many gatherings, NACHOS!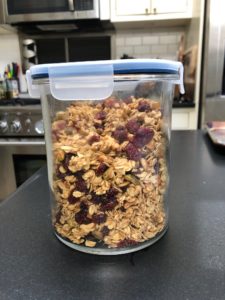 During a crisis, sometimes benign and routine actions keep us grounded and nourished so we are available to fight for justice.
In these moments I go back to food staples that use items already in my pantry. Something that will provide shelf-stable and easy nourishment.
Today that's granola. It's a simple and incredibly versatile recipe that can easily be adjusted based on your needs.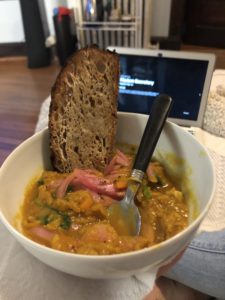 In these trying times, it's recommended we don't go to the grocery store often. Instead, let's be mindful and use the items we have on hand at home.
Give our grocery store workers a little break from the crowds. It's more sustainable, budget friendly, efficient for our wallets and world. 
Here is a recipe that will hopefully use up some dribs and drabs you might already have in your pantry.
This gem of a recipe uses a can of pumpkin left over from fall and some red lentils begging for attention.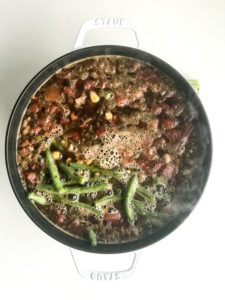 Combat the chilly winter weather with a bowl of warm homemade soup!
The best part about this Hearty Vegetable Soup is both healthy and filling.
It is a family and friend favorite! It can be made vegetarian and gluten-free without jeopardizing the flavor or bite satisfaction.
Lentils are jam-packed with flavor and vitamins. This soup is perfect if you already know about the tastiness of lentils or are looking for an easy way to try them! 
Try this Hearty Vegetable Soup recipe and stay warm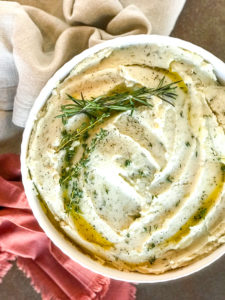 Looking for a dairy-free and vegan alternative for your Thanksgiving table?
Try this creamy vegan herb mashed potatoes recipe!
Mashed potatoes are such a traditional dish for the holiday and now everyone can enjoy them.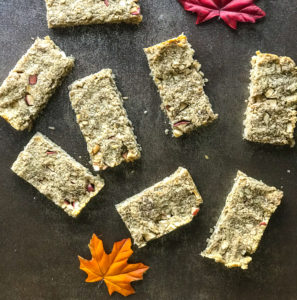 Inhale that that crisp autumn air. It's apple season!
In my house, these thick and chewy baked apple oat-granola bars are hard to keep around. They are loved by everyone with their real apple chunks and fall apple pie flavors! 
These apple oat-granola bars are slightly sweet with baked apples, granola and oats. A naturally gluten-free snack that is hearty enough to fill you up! Perfect for a breakfast, lunch or snack.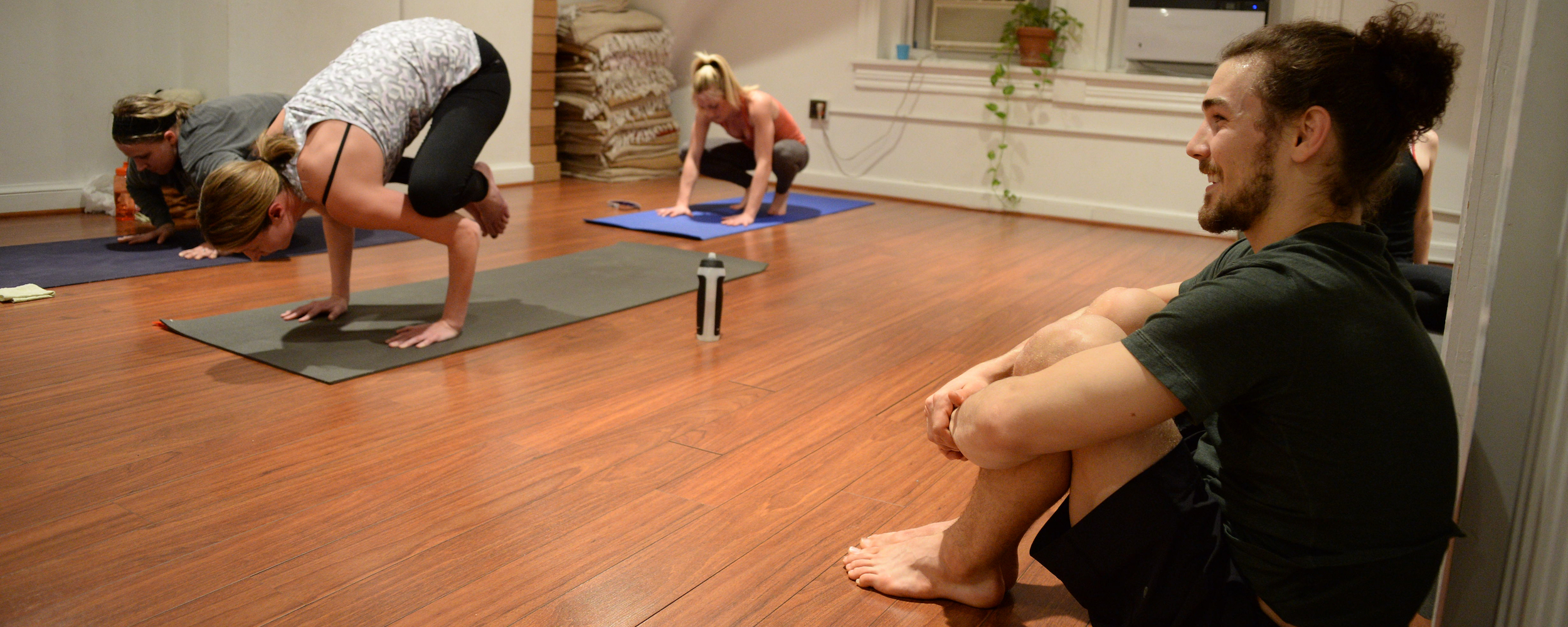 The diverse family of DC yoga teachers at Yoga District are dedicated to making yoga accessible to everyone through a huge variety of yoga class types, from vinyasa flow to restorative and beyond. Most Yoga District teachers are graduates of Yoga District's nationally-attended 200 hour teacher training program. All Yoga District classes focus on coordinating breath with body movement to promote flexibility, strength, and peace of mind. We strongly believe in yoga as therapy, so catch one of our classes whenever you need a healthy dose of self-care.
See all yoga teachers »

The Yoga District 200 and 500 hour teacher training certification programs, registered by the Yoga Alliance are unique in their emphasis on diversity of teaching styles studied, personal attention, and trauma sensitive yoga. It's no coincidence that Yoga District is regularly voted the leading studio in the nation's capital, and that most of its classes are taught by graduates of its training program. As a full time yoga school, small group trainings are led up to eight times a year by a dedicated faculty including Jasmine Chehrazi, contributor to the Harvard Karma Yoga Project teacher training, teacher training faculty at George Washington University, Yoga Alliance Standards Committee Advisory Board Member, Yoga Activist Founder, and Yoga Service Council Advisory Board Member. So take your practice and community involvement to the next level by joining a training. There's a reason why our graduates call the training "transformative."
Check out the yoga teacher training »